Twenty years after his passing, the extraordinary twentieth-century polymath and pioneering modernist Lain Singh Bangdel is finally getting some much-deserved recognition in the United States.
In presenting Lain Singh Bangdel: Moon Over Kathmandu (through April 30, 2023), Asia Society marks a significant moment in its history. "It's the first time Asia Society anywhere [14 cities] in the world has presented a solo exhibition of a Nepali artist," says Owen Duffy, the new Curator and Director of Exhibitions at Asia Society Texas Center.

Earlier this year, Duffy curated and organized Bangdel's first posthumous solo show and first solo museum exhibition outside of Nepal at St. John's University's Yeh Art Gallery in Queens, New York, where Duffy had been the Director. Duffy has an important personal connection to the artist. "[Bangdel] came to my attention because his daughter Dina was my professor in graduate school," explains Duffy. "There aren't many people in the field studying modern and contemporary art from Nepal and she was one of the few actively working in that field. She was an incredible force." Dina Bangdel died unexpectedly at age 53 in 2017.
Duffy's deep understanding of the socio-historical context of Bangdel's works imparts clarity and dimension to this tightly curated, thematically cohesive exhibition. The 15 selected works, spanning the whole of Bangdel's creative life, focus on the artist's journey towards abstraction, a journey that runs parallel to his pursuit of homeland and his optimistic hopes for a modern Nepal.
The earliest work in the exhibit is a 1943 watercolor titled Suburbs of Calcutta (now Kolkata), painted after Bangdel had studied with the influential Bangladeshi artist Zainul Abedin at the Government College of Art and Craft in Kolkata. Abedin promoted the realistic documentation of modern life in art, portraying the human suffering and devastation of the Bengal Famine which took the lives of more than 3 million people from 1943-44. In Bangdel's simple watercolor, a lone figure walks along a row of ramshackle buildings on a dusty lane. Single brushstrokes in subtle gradations of earth tones articulate the lines, planes, and angles of the haphazard walls and roofs, signaling the artist's burgeoning interest in the formal elements of abstract art.
The 1940s was a time of intellectual and artistic ferment in Kolkata, spurred on by and in reaction to the seminal moment in Indian history when Independence and Partition became a reality. Bangdel was very much involved in the Pan-South Asian intellectual movement of this time, penning several novels that can be considered the first socio-realist literature in Nepali. The concern for depicting the humble living condition of the common man is apparent in his paintings of this period as well. In Street Scene of Calcutta (1948), despite the leafier environment painted in Impressionist strokes, abstract experimentation is visible in his focus on the patchy exterior walls of a densely packed dwelling, extending across the surface in sharp perspective. "This isn't glamorous," adds Duffy. "It isn't colonial architecture. He wanted to document where real people lived and their living conditions. He identified with it because he himself came from modest surroundings."
Bangdel was born in Darjeeling, India, on a tea farm hill station where his father worked as a laborer and clerk. Though on the Indian side of the border, Darjeeling was an intellectual center with a large Nepali population. Bangdel would identify as Nepali all his life in language, ethnicity, and culture.

Intent on broadening his artistic knowledge, and drawn to the new waves of twentieth-century modernist styles that was revolutionizing the art world, Bangdel set out for Paris via London in 1952. He immersed himself in the artistic life of the city and encountered Picasso and Braque in the process. The most formative relationships for Bangdel, however, were those with artists and thinkers from the South Asian diaspora, key figures in the history of modern art in India such as Akbar Padamsee, Paritosh Sen, and F.N. Souza, among others. "They were all outsiders together," explains Duffy. But unlike some of his peers, Bangdel did not see conflict in being modernist and Nepali at the same time.
Paintings from this period show both a commitment to abstract experimentation and a quiet longing for homeland and identity. Full Moon Night (1952) captures an imagined cityscape of colorful, polygonal planes stretched vertically at skewed angles. A flat, tangerine moon illuminates the serene night, while a wispy tree in the foreground stands as the only visible sign of life in the lonely city. Transformation (1956) is Bangdel's first completely non-representational painting. Amidst a densely layered assemblage of irregular geometric forms, two triangular elements and their inverted shadows emerge from the center, recalling Nepal's unique double-pennant flag, the only non-rectilinear national flag in the world. Even in his most experimental abstract painting, Nepal is at the center.
"At the same time Bangdel is looking toward a really international modernism, he is also thinking very much about Nepal and imagining his homeland," says Duffy. The most poignant evocation of this longing for home comes through in Muna Madan (1959), depicting the departing scene from Laxmi Prasad Devkota's epic love poem of the same name. Madan is saying goodbye to his newly wedded wife Muna in order to seek his fortune in Tibet. The painting brings to mind Picasso's Blue Period work The Tragedy (1903), with its tripartite background and somber mood. "The subject matter is quintessentially Nepali though," observes Duffy. He points to the curving figures in an intimate embrace as not only a nod to Picasso but also a reference to the tribunga (triple-bend) pose, familiar in depictions of many deities of South Asia.
Bangdel painted
Himalaya
(1954) in watercolor while in Paris. "I like to think of it as a fading memory from childhood," muses Duffy. "It's the impassable mountain range he couldn't get around. It both connected and separated him from his homeland." The snowy peaks dominate the composition like an unscalable wall, while a narrow band of blue sky gives a sense of the rarified air of a place both sublime and forbidding.
The Himalayan landscape became a signifier of home for Bangdel and the subject for his growing interest in the understanding of perceived reality in painting. He engaged with it throughout his creative life, exploring through it the tension between representation and abstraction. In his essay "My Devotion to Art," Bangdel vividly recalls a moment from his childhood when he was drawn to the "aura of the mountain" for the first time. The golden hues of the setting sun over Mount Kanchenjunga (the third highest peak in the world) on that day thrilled him to the core and left an "indelible mark" on his heart. He was seeing something he saw daily in a new light. Bangdel proposed that we can see in a tangible as well as abstract manner, and with our inner eye we can perceive something entirely different in the realm of abstraction.
Abstract I and II (1969), painted during his Fulbright year in Ohio, evince this idea of perceiving in a new way something familiar. Both works show a broad expanse of snow in shifting shades of white, in tones that capture the reflected sunlight or the sediments beneath the ice. In the center of the canvas, an abyss opens as a forceful slash in the glacier, revealing the dark brown terrain below in all its rugged fierceness. The elemental power of the Himalayas pulse beneath the surface of the painting.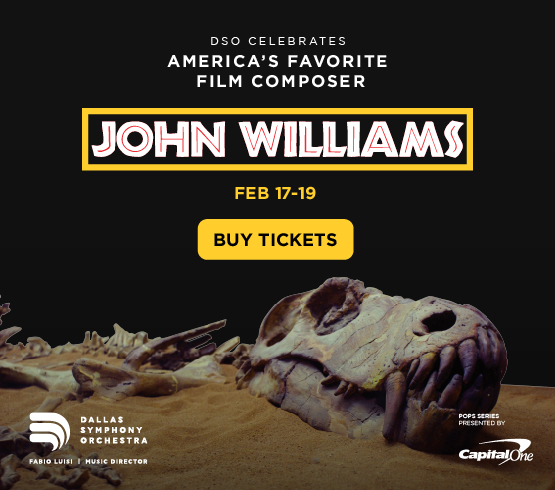 The latest work in the exhibit,
Mt. Everest's West Side
(1994), renders the dramatic scale of the world's tallest peak with tight cropping and brilliant streaks of gray and white. This sublime monument seems to dissolve in ethereal fog in Bangdel's hand, a poetic meditation on the landscape of his imagination.
Bangdel first set foot on Nepali soil in 1961, after King Mahendra invited the already well-known artist to return to Nepal to contribute to its cultural and aesthetic life. The country had just emerged from a long period of self-imposed isolation. Bangdel's modernism heralded aspirations for a forward-looking, modern Nepal.
The titular painting in this exhibition, Moon Over Kathmandu (1962), manifests Bangdel's vision and hope for his country. The tangerine moon of Full Moon Night now shines more intensely, emitting a white halo, its glow illuminates an energetic, modern city of cellular construction, colorful shapes fragmented and connected into a vital chain of life. A hint of a blue moon and a shadow of a pennant evoke the national flag of Nepal once again. Duffy sees in this painting Bangdel's "quiet patriotism," embodying the artist's hopes for a modern Nepal, a country in harmony with itself and with nature.
Bangdel was truly a polymath. Aside from his pioneering literary works of social realism and his contribution to modernism in South Asian art, he was also instrumental in the documentation, recovery, and repatriation of important artifacts from Nepal. As an art historian, he published Stolen Images of Nepal (1989), the result of his extensive research on early religious sculptures of Nepal. As recently as last year, it led to the return of looted sculptures from the Dallas Museum of Art and from the Rubin Museum in New York City.
Considering the entirety of the exhibition, Duffy makes this observation: "Almost all of these works are culturally specific in a way that is very unique. Bangdel is sourcing his paintings from his own narratives, his own biography, and his own lived history. What emerges is a universal story of transplants, migrants, and people who are displaced. I hope it's a theme that resonates with people today."
—SHERRY CHENG