"People are sending me work all the time now," says Dance Salad Festival founder and curator Nancy Henderek. Celebrating its 24th anniversary in Houston and the 27th season since its inception in Belgium, Dance Salad Festival returns to the Wortham this Easter weekend (April 18-20) with its customarily diverse mix of classical and contemporary works from all over the world. Drawn to Houston for this year's performances are artists from Italy, Germany and Finland, as well as stars of the Royal Danish Ballet and New York City Ballet (NYCB) companies.
"They're interested in the concept of what we're doing and want to be a part of it," says Henderek. The Dance Salad "concept" of which Henderek speaks is a curation process that presents dance pieces hand-selected by the festival matriarch herself. These pieces are adaptations of longer works, typically reinvented by their choreographers specifically for Dance Salad performances.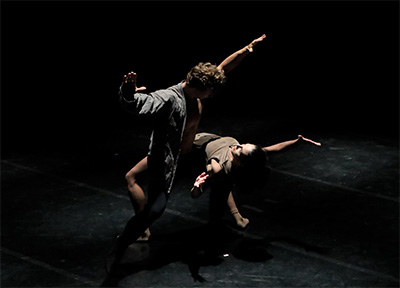 In many cases, the works may never be seen this way again so, while mixed-bill festivals and mixed-repertory evenings are quite popular throughout the dance world, it is its curation process that sets Dance Salad apart and attracts the attention of up-and-coming dance makers, established choreographers and prominent dancers alike. "Sometimes we hear of someone who is interested in coming," Henderek responds when asked if she ever sets out to bring particular dancers to the Dance Festival stage.
The 2019 festival will feature marquee-worthy names like Ashley Bouder, one of NYCB's most beloved principal dancers; very recently retired NYCB principal Joaquin De Luz, an award-winning dancer who has been compared in appearance and perhaps for his athletic energy to actor Tom Cruise; and Maria Kochetkova, a guest principal of Staatsballett Berlin. The petite, Russian-trained Kochetkova is known for her fashion sense and social media presence as well as for her career, which includes an 11-year stint with San Francisco Ballet. The versatile dancer left company life in 2018 to pursue new opportunities and artistic freedom as an independent artist.
The commitment to and focus on the work makes Dance Salad an attractive alternative to the traditional ballet gala, an evening typically fashioned entirely of well-known pas de deux, with which ballet dancers of this calibre are well-acquainted. "They love the idea of doing a piece that they're never asked to do," says Henderek.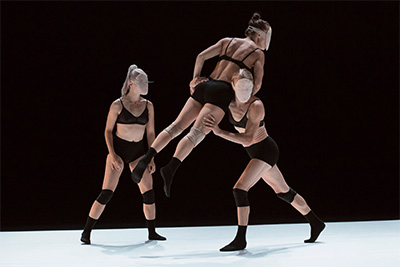 For those who fear they may be missing something by not seeing a choreographer's vision in full, it's encouraging to know that Henderek resists simply serving audiences a slice cut from the original work. Susanna Leinonen, for example, has developed Shame/less, which is based on her Finnish company's successful and topical work Nasty, especially for Dance Salad. Similarly, Spellbound Contemporary Ballet will bring a curated version of its founder and artistic director Mauro Astolfi's Full Moon, a work originally for nine dancers, from Italy for the company's fifth appearance in Dance Salad Festival.
Also on this year's program are Marcos Morau's Carmen and Unravel by Kristian Lever. Each will make its U.S. debut at Dance Salad when members of the Royal Danish Ballet hop a plane direct from their April 17 performance at home in Copenhagen to perform for two nights at Dance Salad.
Berlin's Donlon Dance Collective will present Strokes Through the Tail for the first time in Houston. It is choreographed by Marguerite Donlon to Mozart's Symphony No. 40. The aforementioned duo Bouder and De Luz will perform Spanish choreographer Victor Ullate's pas de deux De Triana a Sevilla. While Kochetkova and dancer/choreographer Sebastian Kloborg will perform Benjamin Millepied's sensuous pas de deux Closer, set to music by Philip Glass, and a pas de deux from a collection of earlier works by William Forsythe called New Suite.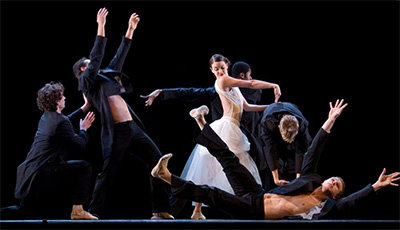 "I look for wonderful dancers, great music and good choreography," says Henderek. "Above all, I have to be moved by the piece and want to share it with others. You have to find pieces of choreography that you really want to pursue [for inclusion on the program], if you're going to do the amount of work it takes."
After last year's displacement to the more intimate Zilkha Hall (due to Hurricane Harvey), Dance Salad will return to a Wortham Center that is not quite restored to its former state; the theater's basement dressing rooms and rehearsal spaces are still unavailable to occupants. That is a minor challenge compared to the logistical hurdles Henderek must overcome to gather busy performers on International Visas for multiple-evening performances in Texas' largest city.
"We always have challenges. I keep thinking the dynamics of how to put on a show should be easier after 24 years," muses Henderek; "It's not." Still, as a former choreographer, Henderek will problem-solve her way through this year's carefully-curated festival as she has in the more than 23 years prior. And if, after all this time, the artists are flocking to her for consideration –– well, that's not a bad problem to have.
—NICHELLE SUZANNE