During the pandemic many people rediscovered their love of reading or found solace and sometimes freedom in the pages of a good book. And Inprint, Houston's foremost literary organization, continued to connect authors and readers when they took their Inprint Margarett Root Brown Reading Series online. Those live, finely produced streaming readings also took the organization international as they reached bibliophiles around the world.

With the series back to live, in-person readings for over a year now, Inprint executive director, Rich Levy, says the literary-loving audiences have also come back to see and hear from their favorite writers.
"The people that are there love being back in person," says Levy, later adding, "When it's the right book, there'll be a great big crowd."
As I sat down with Levy to discuss their 2023-2024 season, it became obvious that Inprint has focused on continuing to bring those big crowds together with lots of right books.
"We tried to pack the series this year with as many big-name writers as we could to see if we can't just have a good turnout," he described.
The majority of the books are not out to the public yet, with some only available a few weeks before the Houston events. But speaking with Levy of the previews he has received, we both noticed a distinctive genre trend in the lineup, historical fiction. The past seems a preoccupation with many writers and especially those in the season.

"It seems like people are writing about the past or the future. I don't hear a lot about the present," observes Levy.
From the lives of immigrant Jews and African Americans living in Pottstown Pennsylvania in the 1920s to a mysterious disappearance in early colonial Massachusetts to an inheritance trial that shocked Victorian London, the stories showcased this season illustrate these acclaimed authors finding fertile writing ground in the past.
"Historical fiction used to be fairly sidelined, as a kind of genre in and of itself. I think it's become more mainstream," says Levy.
James McBride launches the season time travels on August 21. The National Book Award winner sets his new novel The Heaven & Earth Grocery Store in early 20th century Pennsylvania, specifically in a Jewish family-owned grocery store in an African American community. On September 18, best-selling author Lauren Groff leads the audience into the colonial wilderness with a story about a runaway servant girl in The Vaster Wilds. Then on November 13, literary rockstar Zadie Smith returns to Texas with a new novel, The Fraud, inspired by the true history of Tichborne Trials that divided England in the 1860s when an Australia butcher claimed to be the lost heir to a vast British estate.
Along with historical fiction, the past becomes very personal for Pulitzer Prize winner Viet Thanh Nguyen. He reads from his new memoir
A Man of Two Faces
on October 15, that puts his own history in context to broader stories of refugee-hood, colonization, and Vietnamese and American histories.
In 2024, we'll see that poets too find inspiration from the past as poet and performance artist Patricia Smith reads from her poetry collection Unshuttered with each work written in response to individual 19th century photographs of Black men, women, and children.
When I asked Levy if he had any idea why so many authors are using history to fuel their imagination right now, he said they might be attempting to understand the present.
"I think people are taking a deeper look at why we are where we are. And one of the ways you figure out why the hell the world is the way it is–which is kind of a mess–is by looking at the past and trying to figure how things were."
Not all authors have been looking backward, of course. Another Pulitzer winner and Inprint audience favorite, Jhumpa Lahiri, tells some Roman Stories, her new collection of short fiction, on October 15. American Book Award winner, Tommy Orange, reads from Wandering Stars on March 25. Levy believes that this latest novel connects to his best-selling debut There, There with some of the same characters.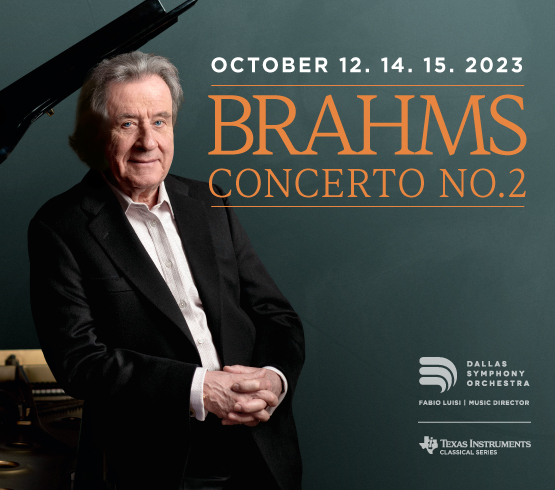 "He's really one of the major Native American fiction writers. We were excited to hear he had a new novel."
A rising young-adult author and Young People's Poet Laureate Elizabeth Acevedo will make her Inprint debut and close the season with her first adult novel Family Lore, about the women of a Dominican-American family gathered together for a living wake.
The prevalence of acclaimed and best-selling literary writers on the lineup also meant scheduling many solo readings. In the past, Inprint has sprinkled the schedule with readings showcasing two authors, but for the 23-24 season only two evenings in the spring will bring in a duo. On January 29, Inprint will pair acclaimed poet and editor Kaveh Akbar with his first novel, Martyr! and Dallas-based novelist Ben Fountain, reading from his new novel Devil Makes Three. Fountain's previous novel Billy Lynn's Long Halftime Walk was adapted into an Ang Lee directed film.
Along with Patricia Smith, the February 12 evening of poetry will also showcase multi-award-winning poet Clint Smith reading from his latest book of poems, Above Ground.

As always, the evening never ends with the reading, no matter how dramatic. Inprint strives to create a real conversation between author and selected interviewer to put the work in context and explore the art of writing. Finding the right Houstonian to lead that conversation adds another layer to that good read.
"We really try to make sure we have the right interviewer for the visiting author. We want there to be some common ground. We want there to be some connection."
Some of these authors like James McBride and Zadie Smith will also make Dallas and Austin appearances. The Arts & Letters Live series from the Dallas Museum of Art has several of these authors in their season. But for Texans outside of Houston who want to find their next "right book," Inprint continues to offer live, streaming access to each reading for subscription holders and single ticket buyers.
—TARRA GAINES