It was 160 years ago that President Abraham Lincoln issued the Emancipation Proclamation, declaring "that all persons held as slaves" within states that had seceded from America during the Civil War "are, and henceforward shall be free." That same year, 1863, John Quincy Adams Ward created The Freedman, a revolutionary bronze sculpture depicting a Black man on the cusp of his own liberation, with a broken manacle still on his left wrist and a chain dangling from his right.

Today, a bronze cast of
The Freedman
can be found at the
Amon Carter Museum of American Art
in Fort Worth. The Carter's sculpture, however, is unique in two ways: it contains an inscription dedicating it to the 54th Massachusetts Regiment, an all-Black infantry unit, and it has a key for the shackles.
"Why is ours the one with a key? As a curator, there are certain works that you go back to over and over, objects that pose questions or pique interest," says Maggie Adler, the Carter's curator of paintings, sculpture, and works on paper. "The Freedman is definitely one of those. It's a sculpture that in a way defies time—yes, it's a 19th-century sculpture by a white man, but it's still so present and relevant and evocative in our current moment."
Using The Freedman as inspiration, Adler teamed up with Maurita Poole, executive director of Newcomb Art Museum at Tulane University, to curate Emancipation: The Unfinished Project of Liberation at the Carter March 12-July 9, 2023. The exhibition will then travel to Newcomb Art Museum, Williams College Museum of Art in Massachusetts, and Telfair Museums in Savannah, Georgia.

"Maurita and I chose artists whose work isn't necessarily directly inspired by the sculpture, but rests on these issues of incarceration and freedom, joy and celebration," says Adler. "They have taken the charge we gave them to do whatever they found meaningful."
Seven artists will visualize Black freedom, agency, and the legacy of the Civil War for 2023 and beyond, and it's a lineup that Adler and Poole are extremely excited about, populated with "superstars on the rise" that have recently participated in the Whitney Biennial and are in residency at The Studio Museum in Harlem, for example.
A new site-specific, large-scale tissue-paper installation made from recycled materials will be created by Maya Freelon, who will devise a new work tailored to each museum stop. For Freelon, using recycled materials, or "maximizing the minimal," is itself an emancipatory act: dissolving barriers between "high" and "low" art and allowing accessible materials like tissue paper to take up space within historically inaccessible institutions.
"It's a major goal of ours to welcome members of the Fort Worth community who don't always feel welcome to attend a museum," says Adler, a sentiment echoed by Poole about her museum. "Different audiences engaging with the exhibition in each location will bring a completely different tenor to each stop, because of the region in which they're located. We hope everyone finds a way to relate to the material," says Poole, who hopes to spread the works across Tulane's campus and not confine them only to the museum's walls.
That might be possible with the 3-D printed sculpture that Hugh Hayden is creating, his own version of
The Freedman
that locates the subject firmly within the present day. Sable Elyse Smith is also going large with a new iteration of her well-known jack sculptures,
Riot I
and
Pivot II
, which will allude for the first time to the unmistakable black, white, and blue colorway of a police car.
Sadie Barnette will premiere new drawing works based on FBI files that document how her father's work for the Black Panther Party caused him to live under surveillance, along with a sculptural table featuring her signature glitter paint.
Haitian-born Jeffrey Meris will activate new and recent work using plaster, including The Block is Hot, a kinetic sculpture that dispels dust onto the floor for Meris to then draw with.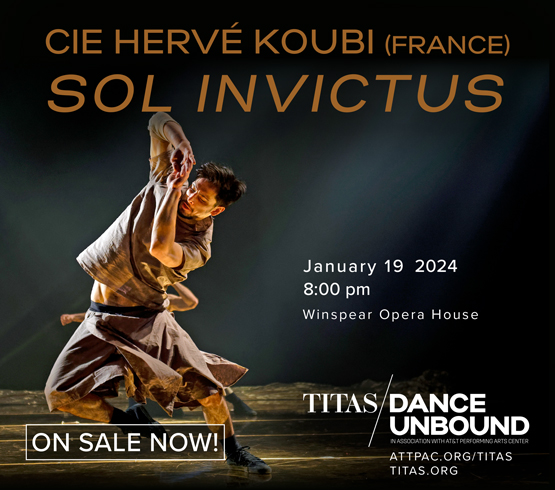 Alfred Conteh is combining his celebrated sculpture Float together with a large-scale work on canvas to explore the relationship between freedom, economic stability, and citizenship, using rust and decay as metaphors for the vulnerability of Black citizens under the corrosive weight of white supremacy.
Letitia Huckaby has developed Bitter Waters Sweet, a new silhouette and photo series responding to the recent discovery and excavation of the Clotilda, the last known slave ship, from Alabama's Mobile River. That will be joined by Huckaby's multipart artwork A Tale of Two Greenwoods, featuring autobiographical photo-textiles that reference sites of the Tulsa Massacre as well as the artist's family origins in Greenwood, Mississippi.
"No one would debate that we are at a critical moment in our nation's history," says Poole, "and this is a way to reflect on where we've been and where we can go in the future."
—LINDSEY WILSON