Harris Wittels and Stephanie Wittels Wachs. Wachs reads from her new memoir about her brother, Everything is Horrible and Wonderful: A Tragicomic Memoir of Genius, Heroin, Love, and Loss, on March 6 at Brazos Bookstore.
---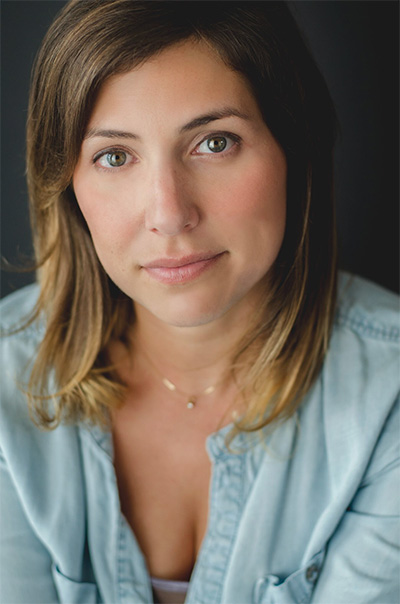 "Tragedy is the cure for anxiety," says Stephanie Wittels Wachs of the unwanted and much too costly life and death lesson grief taught her after her comedy prodigy brother Harris Wittels died of a heroin overdose in 2015.
A comic, actor, wiseass social media star and television writer, whose talent had earned him an executive producer title on the NBC series Parks and Recreation and Netflix's Master of None, Harris Wittels was only 30 when he finally lost the war in his battle with addiction. His whole family, including older sister Stephanie, had watched that struggle helplessly from afar in Houston. At Harris's end, Wachs, a performing artist, educator and writer in her own right, began to cope in the way most natural to her, by writing.
Wachs soon found she had tens of thousands of words to say to and of her brother, enough to form a book titled Everything is Horrible and Wonderful: A Tragicomic Memoir of Genius, Heroin, Love, and Loss, set to publish in late February, three years after Harris died.
"I just started pouring a bunch of stuff out as a means of processing or coping or surviving. I felt like I had a demon in my body that needed to be exorcised," Wachs described to me in a recent conversation about the memoir.
In keeping with the work's origins as an emotional outpouring, the book begins with Harris's death and then goes forward and back in time in alternating chapters. In the sections chronicling her months of mourning, Wachs addresses her sorrow and bewilderment directly to Harris. Readers will likely feel they are eavesdropping on one side of an angry but ultimately profound conversation between two siblings who accepted and loved each other completely.
Other chapters go back in time as Wachs examines their relationship growing up in Texas, Harris's rocket to comic stardom in Hollywood and then the years when addiction sent him falling back to earth. Those chapters looking into their past become an investigation for Wachs, an attempt to understand her brother.
"I had this obsessive need or compulsion to figure out what happened," she explains of these sections of the memoir. "It was me trying to figure out how we got to where we were, and trying to preserve memory, because that stuff is so fleeting."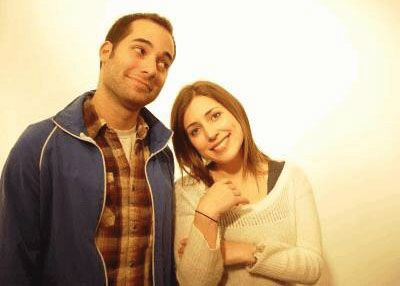 The act of writing helped her to comprehend, but the act of editing also aided in her finding peace with her brother.
"I did notice when I went back the one thing that one thing that was not as true anymore was my anger. I was so angry when I wrote it. There were a few sections where I had to pull back because it wasn't true anymore," she describes of her shaping of the book. The investigation and remembering also led her to a new understanding of Harris's attempts to get better and live.
"With time and after writing the book, what I understood more was that he really did try, but it was not in his control. But when I was writing, especially in the beginning there was a lot of: Fuck you. You've taken our lives away. That was so emotional and not how I truly feel."
While Everything Is Horrible and Wonderful centers around the addiction and then death of an artist celebrity and how his non-famous family dealt with that loss, parts of their story is unfortunately not so unique. Harris was a recreational drug user at times, but his heroin addiction likely stemmed from his overuse of prescription oxycontin he took for back pain.
"It doesn't matter who you are what your background is that chemical will mess you up. Now Harris was an extremist, everything was done to the extreme, and he didn't have any fear. He had a lot of personality traits that I think when married to this very addictive drug was a very toxic combination," says Wachs when I asked her if she thinks Harris was another real, though famous, life destroyed in our country's opioid epidemic.
"I think he was susceptible to it, but I also think a lot of people who aren't susceptible to it become dependent on it, and when you're spending four grand a month on drugs you need to find a cheaper method because now you're an addict."
While Harris lives metaphorically on every page of the book, Everything Is Horrible and Wonderful also chronicles how mourning changes the living. We see how the death of a brother completely breaks this funny, talented young wife, mother and teacher and then how she eventually builds her life anew.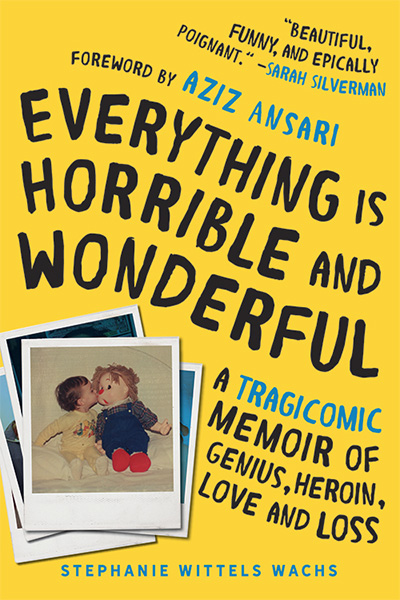 As the year progresses, Wachs begins to make big changes, quitting her teaching position at Houston's High School of the Visual and Performing Arts, the same school both she and Harris attended as teens. Soon after, she and business partner Matt Hune opened a performing arts space, Rec Room.
The courage to make huge life changes came from that strange, perhaps sometimes even darkly comic place, where grief had placed her.
"When your world falls apart, everything that used to scare you doesn't anymore because nothing is at stake. That sense of doom turned into this strangely motivating thing. Nothing matters. We're all going to die. It will all be over soon," Wachs observed of her frame of mind at that point in her life. "Nothing can affect me as much as all this shit has affected me, so I'm just going to proceed."
While Wachs and Hune have built Rec Room as a new kind of performing arts venue especially formed for Houston, a bit of Harris lives on in the endeavor beginning with the name, something of an homage to Parks and Recreation. The ideals of Rec Room also reflect the opportunities he found in the LA comic community and especially at Upright Citizens Brigade Theatre.
"The idea that we are giving people a space to create something is very much inspired by him and that sense of community is something I saw exhibited at UCB," says Wachs.
Harris also lives on in his body of work on television, podcasts, videos, his own book Humblebrag: The Art of False Modesty and a twitter feed that will also live on, in infamy.
"The thing about Harris is that his social media self was his self. That truly was who he was. So in that way it's great. I can still connect with him," she says. "Here's the positive: I still have him in a very real way."
Wachs appears on Late Night with Seth Meyers Feb. 26, and reads from her book Everything Is Horrible And Wonderful: A Tragicomic Memoir Of Genius, Heroin, Love, And Loss at Brazos Bookstore on March 6. She will also have a book signing at SXSW on March 10.
-TARRA GAINES