Radical reinvention: That's what Meg Booth, chief executive officer for Society for the Performing Arts, sees in this time when artists and audiences must stay separate to stay safe.
As performers and presenters struggle to find new ways to connect with audiences while physically distant, Booth sees that challenge inspiring new ways of creating.
"I think this is where I find hope; we're really starting to see artists radically reinvent what they do," Booth said in a recent conversation with Arts and Culture Texas. "There are so many who can't practice their performance art, their creativity, in the ways that they typically have done it, but they're reinventing because so many artists are called to create."

As the presenter of the most eclectic and international lineups of performing artists in Houston—from authors to film stars, dance and music ensembles to Broadway musicals and those multidisciplinary artists that defy categories—SPA's attempts to program around a global pandemic has led them to their own period of reinvention.
After a spring and summer of heartbreaking rescheduling and sometimes cancellations of their 2020 lineup of shows, they're ready to journey into new remote performance realms with SPA Digital, while also embracing local artists with their new Houston Artist Commissioning Project.
"Our mission is to connect artists and audiences, to create dialogue to build community, and how do you do that if you can't do that in person? Well, the next best thing is to go digital. We can provide access to really terrific entertainment and art, and so we're working on making that possible, not only with artists who aren't touring right now but with Houston artists," explains Booth.
The Houston Artist Commissioning Project was an initiative SPA had in the works for some time before the pandemic. But it wasn't just COVID that influenced what HACP would become, but also a summer focused on equality and justice issues. In some ways, HACP has become a richer creative force as a reaction to the current inability to bring artists and audiences into the same space right now as well as a renewed focus on showcasing a diversity of voices.

New videos debut approximately every two weeks, with dancer Christopher Thomas, multidisciplinary artist Felipe Lopez and woodwind quintet WindSync still to come.
HACP's second phase will resemble what SPA had first envisioned for the project before the pandemic: A new works festival featuring three performing artists or groups from the Greater Houston Metro Area in a live performance on stage at Jones Hall. SPA is still accepting applications and hopes to debut the works in the summer of 2021.
Last March, SPA was ready to announce its 20-21 season when the world changed. Like many performing arts organizations, Booth and her team initially thought to postpone for a month or two. Instead spring turned into summer and a period of "intense scenario planning."
With everything still influx, Booth says they're still negotiating with many of the artists they had commitments with "about what they feel comfortable with, what we feel comfortable with and how we can uphold the relationship." And along the way they realized remote performances would be the key to keep that artists/audience connection going.
The new virtual lineup continues to evolve, but four shows are set to go from now into the early new year, including An Evening with Chevy Chase and Beverly D'Angelo (November 28) with the two stars reminiscing on National Lampoon's Christmas Vacation. DJ Spooky's Rebirth of a Nation will run from December 5-19; it's a DJ remix of Griffith's The Birth of a Nation.
The first official full production from SPA Digital will be
Choir of Man
(Nov. 21), a group of "handsome blokes" who sing pub tunes, classic rock, Broadway standards and folk songs within a pub setting, perfect for a bit of table dancing while wielding a pint. The scheduling illustrates both the constant flexibility artists and presenters need to maintain while also reinventing to bring shows to a remote audience.
Choir was inspired by pub culture in the UK. So when the group tours, they bring a pub set with them. Now at a time when touring has become impossible, Choir goes back to their beginnings.
"They couldn't bring it on the road, so what did they do? Well, they went into the pub where these ideas were birthed and they live streamed it right from the pub. So instead of bringing the re-created pub, they're almost giving us a more authentic experience by giving it to us digitally," stated Booth.
But now with the UK entering another stay-at-home order for November, the plan for the group to do a pub broadcast in the middle of the night for a Texas audience tuning in at 7:30 p.m might become impossible, as well. SPA and Choir find themselves re-envisioning the performance once again.
"We are at exhaustion with cancelling," explains Booth. "So we are working with them right now on how to make that happen. It may be a blend of both live at their homes and some of the recorded work that they have already done in the pub, which is absolutely terrific. But our intention is to keep the date," she assures.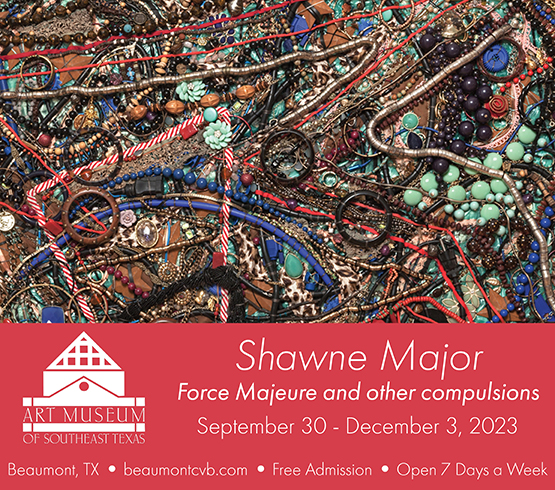 For a holiday treat, SPA brings back Manual Cinema, whose creation of Mary Shelley's
Frankenstein
through shadow puppetry had audiences in wonder last year. This time they'll use light and shadow to sing a new version of
A Christmas Carol
. The twist on the classic: It's a story of an isolated aunt recreating her family's annual Christmas Carol puppet show on a Zoom call. The work will be live-streamed from Chicago to the homes of Houston ticket holders.
Booth says they continue to get calls and emails from artists with new projects and possibilities for continuing that mission to bring performing arts to audiences, no matter how distant they will need to be for a while. Some of those projects might find a presenter with SPA Digital.
"Even though we all miss that energy of being in a group and that live exchange of energy between an artist and audience, we can still be inspired by these artists. It's just going to look a little different for a little while. We're trying to provide as many opportunities to connect artists and audiences as possible."
—TARRA GAINES