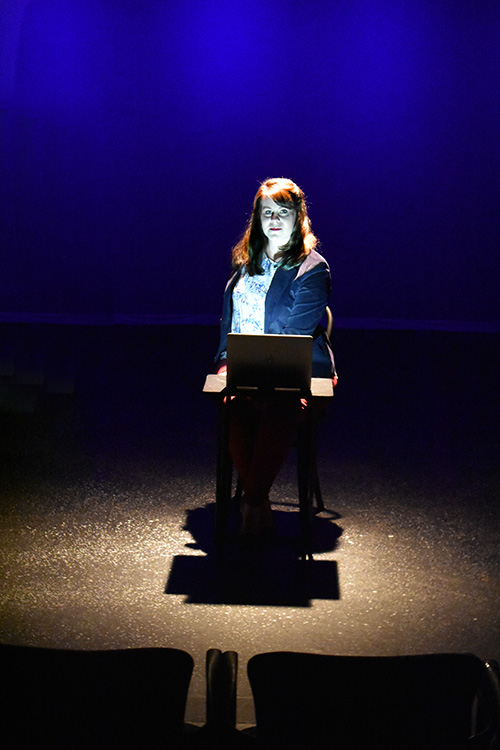 Name an insult, and I'll bet it has been lobbed at me — online, of course, because saying hateful things to someone's face requires a level of energy that few people possess.   For the last 15 years, I've chosen to work as a theater critic and arts journalist. Sometimes I have to pinch myself at the good fortune of making a living, however meager and uncertain, at what I'd always dreamed of doing professionally. Other times, I wonder why I even bother.
Some of my last 15 years were spent reviewing in New York, but I began this career in my hometown of Denver. I also worked briefly in Boston before finding myself in Texas, armed with a master's degree in arts journalism from Syracuse University. I moved to Dallas, the literal birthplace of American regional theater, right before the AT&T Performing Arts Center cut its ceremonial ribbon and propelled our arts district to become the largest in the country. For the last decade I have been paid (usually not much) to form a deep attachment to the people, companies, and productions that make Dallas-Fort Worth one of the most theatrically rich cities I've ever encountered. I'll fight anyone who argues otherwise, even if the city's inhabitants won't always fight for me.
Critics are commonly thought of as villains, especially if you believe the movies. Birdman, The Greatest Showman, Ratatouille: Each features a comically bitter scribe who's hell-bent on ruining the protagonist's career. Even the word "critic" can conjure up feelings of distaste and cause people to involuntarily wrinkle their noses in mild disgust.
As New York Times theater critic Jesse Green explained in his frank and funny article about "the agony and the ecstasy" of writing negative reviews, critics don't want productions to fail. Quite the opposite: We want each show to be a glorious, life-changing discovery, if only because we're parked in theater seats more nights than not. Who would ever wish for all those hours to be bad?
But sometimes they are. And despite angry commenters who are quick to dismiss our training, experience, and common sense, it's the tough part of our job to say when something isn't worth the ticket cost, let alone a standing ovation. What makes it even tougher is when those pans are aimed at people whom we know are capable of great work, but for whatever reason it just didn't gel. Actually, I can tell you why it didn't gel; it's my job. Often, though, pointing out a flaw is equated with wishing failure on an entire theatrical community, but I'd argue that critics fight for the overall good by demanding the singular best.
As A + C editor in chief Nancy Wozny wrote in one of her Performania columns, it's lonely being a critic, not just because you may not always find someone to take your plus-one ticket, but because the hours spent in front of a computer screen and even more in a theater seat don't exactly endear you to the community you're covering. Also because we critics are dying out, and many artists and readers claim we're already obsolete.
It used to be that a city's artistic endeavors warranted several journalists: a critic, whose line was strictly drawn in opinion, and reporters, who cranked out profiles, Q&As, feature stories, and investigative articles. But those were in the good ol' days, back when media outlets were flush with circulation and cash. Cutbacks crept in, and it became the new normal for critics to — gasp! — interview the very same people upon which they were later expected to pass judgment. Now it's a struggle even to work the arts into daily coverage, and those reviews and profiles and features are often scraped together in stolen moments between more advertiser-friendly stories, or over weekends or late at night. It was also before social media.
"Nowadays," writes Mark Shenton in the U.K. outlet The Stage, "we live in a world where everyone is a critic: Whether someone has seen one show or several thousand, they have an opinion about them and the means to broadcast them. But it is palpably false to say that all opinions are equal. Some people stand above the noise and clamor of the internet simply by virtue of the credibility their opinions have earned."
This was from the same 2017 column where he lamented the letting go of The Guardian's longtime theater critic, Lyn Gardner, and noted that "as a supposedly niche interest, it [arts journalism] is an area that is being subjected to death by a thousand cuts."
Yes, arts journalists today are expected to do more with much less, but aren't we all? This very publication you're reading is put together, month after month, by people whose passion for the arts supplants any real monetary gain. Doesn't sound villainous to me.
—LINDSEY WILSON