French Toons
The French animator Jean-François Laguionie stocks his latest animated film with characters who know they're living inside a painting, buy in Le Tableau (The Painting). In this wryly inventive parable, viagra a kingdom within a painting is divided into three castes: the impeccably colored Alldunns, stuff the incomplete Halfies, and the barely outlined Sketchies who are treated as outcasts. Chastised for her forbidden love of the dashing Ramo, Claire runs away into the cursed forest. Ramo and his friends journey after her, crossing over the boundaries of the forest only to arrive at the very edge of the painting – where they tumble through the canvas and into the Painter's studio. The abandoned workspace is strewn with paintings, each containing its own vividly animated world and characters – and in a feast for both the eyes and the imagination, Ramo, Lola, Quill, and Magenta explore picture after picture, in a quest to discover just what the Painter has in mind for his creations. July 19-21 at Modern Art Museum of Fort Worth.
---
Hollywood Classic
Tom Hanks announced to the world, during an Oscar ceremony honoring animator Ray Harryhausen, that he considers Jason and the Argonauts the best film ever made. While not everyone would agree, the 1963 offbeat fantasy feature still captivates today. Todd Armstrong stars as the titular mythical Greek hero in a story about his quest for the Golden Fleece. Directed by Don Chaffey in collaboration with stop-motion animation expert Harryhausen, the film is noted for its stop-motion creatures, and particularly the iconic fight with the skeletons. This movie is still an amazing piece of craftsmanship. Made on a low budget, even for the time, it is visually amazing. A giant bronze statue comes to life. Harpies torment a man and are captured. The hero fights a multi-headed hydra. And there is a climactic battle with undead skeletons, and all without any computer-generated effects. Good fun. August 8 at Dallas Museum of Art.
---
The Road to Hell
National Lampoon's Vacation paved the way for the John Hughes movie dynasty of the 1980s. Written by Hughes – who would go on to write, direct, and/or produce The Breakfast Club, Ferris Bueller's Day Off, Uncle Buck, Home Alone, and so on – and directed by Harold Ramis (Caddyshack, Groundhog Day) the first Vacation movie introduces us to the all-American Griswold family. They all pile into the car for a cross-country road trip to Walley World, stopping along the way to view the world's biggest ball of twine. Of course, the comedy is less about travel and more about a hellish summer on the road. But Vacation still stands up as one of the funniest road movies ever made, even if it produced several sufferable sequels. With a canny script and dead-on performances by Chevy Chase, Randy Quaid, and the late Imogene Coca, Ramis keeps the laughs rolling along from one disaster to another. If this movie isn't Murphy's Law unchecked, I don't know what is. July 5-6 at Texas Theatre, Dallas.
---
It's been 25 years since the landmark film Who Framed Roger Rabbit hit theaters, and while animation has jumped leaps and bounds into the future, this Robert Zemeckis directed movie is still a delight. When Toontown was first revealed in 1988, it marked a glorious return to the screen for some of animation's most beloved characters – including Mickey Mouse and Bugs Bunny – but also signaled that animation had returned as a vibrant and entertaining medium for all ages. Masterfully blending the worlds of live-action filmmaking with classic animation, while giving a sharp tweak of the nose to the traditions of both, Roger Rabbit was a bold experiment that announced that the Disney animation studio was reborn. Starring Bob Hoskins as private detective Eddie Valiant, who investigates a murder involving the famous cartoon character, Roger Rabbit. Soon, Judge Doom and his Toon Patrol of weasel henchmen enter the picture and all havoc breaks lose. Will Roger Rabbit and his 'toon friends be permanently erased? July 12-14 at Texas Theatre, Dallas.
---
Goodbye World
Doomsday Book, a new anthology film from South Korea, is a mixed bag of cinematic treats, but thankfully the quality only ranges from good to fantastic. Directors Pil-sung Yim (Hansel & Gretel) and Jee-woon Kim (I Saw the Devil) combined forces to deliver an oddball look at mankind's demise. Some say the world will end with zombies, and others say with an asteroid. This three-part film offers up both options and tosses in a third less literal end that serves as more of an awakening. All three segments have observations to share on humanity, and while the book-ending parts do so with blackly comic heart, the middle story is a ruminative commentary on what it means to be a human with designs on the spiritual. An interesting mix of horror and sci-fi, it's strange and beautiful. July 19 at the Asian Film Festival at the Magnolia Theatre, Dallas.
---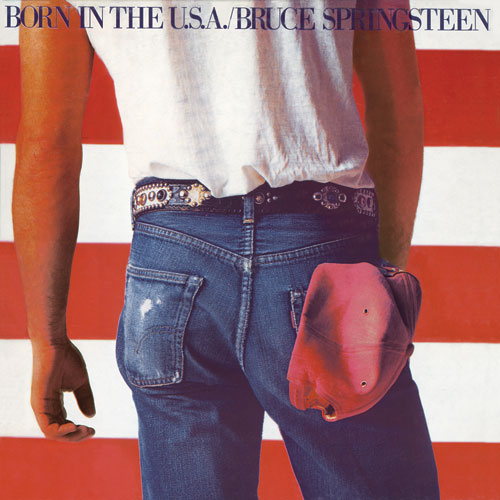 The Big Boss
Bruce Springsteen has produced a considerable body of original work that has impacted the direction of popular music and American culture. His breakout record Born to Run (1975) united arena rock with human-size tales of working-class America. He has earned numerous awards for his work, including 20 Grammy Awards, two Golden Globes and an Academy Award as well as being inducted into the Rock and Roll Hall of Fame in 1999. At a special one-night showing this July, the new fan-sourced documentary film on the rocker will screen in theaters across the country. In addition to a bounty of footage submitted from fans of the Boss professing what he and his music means to them, Springsteen & I has a lot more to offer, including Springsteen performing some of his greatest hits and exclusive never-before-seen archival concert footage. The film marks the 40th anniversary of Springsteen's debut Greetings from Asbury Park, while 2014 marks the 30th year since the hit-packed Born in the USA. Fan Ridley Scott produced. July 21 at select Cinemark Theaters in North Texas.