Nearly one year to the day that the Dallas Arts District—and most of the world—shut down due to the COVID-19 pandemic, ACTX's Lindsey Wilson interviewed its executive director, Lily Cabatu Weiss.

What is on your mind right now?
I cannot help but reflect that it's been one year since we closed all the cultural venues in the Arts District—March 13, to be exact. That weekend was scheduled to be one of the busiest in the neighborhood: American Mariachi was premiering at the Dallas Theater Center; TITAS Dance/Unbound in partnership with AT&T Performing Arts Center was presenting Alvin Ailey American Dance Theater; Nasher Sculpture Center was having its month-long celebration of the 2020 Nasher Prize Laureate; Speechless: Different by Design was at the Dallas Museum of Art; there were Beili Liu's site-responsive installations at the Crow Museum of Asian Art; and so much more.
A year later, I am hopeful with COVID-19 cases decreasing in Dallas County, an increase in the number of vaccinations given daily, and decreasing hospitalizations. I continue to be inspired by the cultural leaders in Dallas, especially the collaborative leaders with whom I work in the neighborhood who continue to plan innovative in-person and virtual programming.

How has your role changed over the course of the pandemic?
Dramatically. All Dallas Arts District programming was canceled in 2020, including two large-scale events that normally attract 20,000-35,000 visitors. DAD shifted into a leadership role, developing the Dallas Arts and Culture Facility Opening Guidelines that 61 Dallas arts organizations signed on to endorse. The Arts District collaborated with The Arts Community Alliance (TACA) and Dallas Area Cultural Advocacy Coalition (DACAC) to conduct three surveys representing up to 91 organizations; the third survey revealed more than $95.5 million in losses, over 3 billion lost or deferred attendance, and over 1,000 jobs lost between March 13-November 30, 2020.
Now more than ever, it is important that I stay connected with other cultural districts throughout the state, as well as nationally and internationally, to discuss the changing roles during the pandemic. Cultural districts have various and vital roles they play in access to the arts, education outreach, the creative economy, social responsibility, and increased community connections.
Since the end of March 2020 to the present, I continue to facilitate weekly expanded cultural CEO meetings to share issues and best practices, discuss action plans as we recover, foster unity across the cultural landscape, and, most importantly, offer support.
What were some highlights that you were able to experience during the last year, such as outdoor shows or digital offerings?
As the arts organizations in the Arts District began to reopen for the 2020 fall season, I was fortunate to experience both in-person and virtual experiences that were riveting, joyful, serene, celebratory, and deeply reflective of 2020. One of the most memorable evenings was in November when I was able to attend the art unveiling of Pedro Reyes' Pico della Mirandola II at HALL Arts Hotel, then walk across the street to see the David Parsons Dance Company presented by TITAS/Dance Unbound at the beautiful Winspear Opera House.
Both events were invigorating on a personal and professional level; I saw friends and colleagues that I had not seen since early in 2020. During the pandemic, I realized that the arts are part of my DNA and I could not wait to experience more.
Do you think outdoor events will be a larger part of arts offerings going forward?
I see them taking place in outdoor spaces, unconventional site-specific spaces, and indoor theaters. Several arts events and music festivals are planned at Klyde Warren Park and/or Strauss Square, as many audience members may feel more at ease at an outdoor venue.
This year, Dallas Arts District has reimagined the 2021 signature block party series in April, featuring 10 companies in two different programs at Annette Strauss Square, all with 500 painted "pods" that the audience can watch from. And because we're about accessibility, it's all free.
What has your digital viewing been like? Any groups you have begun following or (re)connected with?
I began following The Dallas Opera's TDO Network last summer and fall and have watched it become a huge success, specifically with Taking the Stage and Out of the Pit, as well as a few of the live recitals on social media. I also follow several dance companies locally, nationally, and internationally. Locally, Dallas Black Dance Theatre, Bruce Wood Dance, B. Moore Dance, and Avant Chamber Ballet stood out for their diverse approaches, filming locations, and repertoire. In many ways, using a variety of Dallas landscapes deepens the richness of the choreography. The Next Stage Digital Concert Series provides an exquisite up-close-and-personal experience with the Dallas Symphony Orchestra.
While I am grateful for virtual programming during this past year, there is nothing like going to the theater or art museum, experiencing public art installations, or having a "drive-in" experience.
Talk to me about the reopening of the museums and what you have learned in that process.
When the Dallas Museum of Art, Nasher Sculpture Center, Crow Museum of Asian Art, and the Perot Museum of Nature and Science reopened in August and September 2020, they did so with safety protocols as a priority. Many of the museums require tickets for timed entry to allow patrons to experience the exhibits and practice social distancing. There is something serene about experiencing art exhibits in this way.
We've recently seen an uptick in attendance at all museums that we're attributing to the availability of vaccines and decrease in the number of new cases, plus spring break and the popularity of "staycations." A lot of people are driving in from surrounding cities to experience museums closer to home.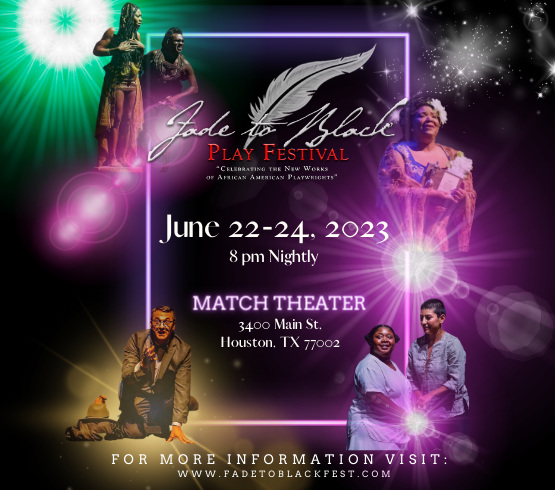 What will you take with you, post-pandemic?
I will try to remember to be grateful for the human experience and connection; to remember the importance of sharing best practices, innovative planning, and to be inspired by other leaders; to remain hopeful and find laughter and joy in the simplest ways; to surround myself with positivity; and to help others in the community when I can.
We have a lot coming up to be excited about, including the expansion of the Dallas Arts District and the addition of several arts-friendly businesses that will further the "work, live, play" feeling we want for the area. The silver lining of everything being canceled is that we were able to schedule all the necessary meetings to get the district's new master plan approved and on its way.
The art that I've seen during this time has enhanced and deepened the experience. The extremely wonderful innovations and magical solutions are going to stay, absolutely.
—LINDSEY WILSON