Houston's Alley Theatre, one of the oldest and largest companies in Texas, celebrates its 75th anniversary with a beautiful monster of a season. At least that's how artistic director Rob Melrose described what's becoming a year-long theatrical party: as a kind of Frankenstein's monster, though less a bolt-necked green guy and more Mary Shelley's soulful and complex creature.

As the Alley returns to live, in-person theater for the first time in 18 months, the company presents a mixture of previously-scheduled-then-cancelled shows as well as new works and surprises.
"If you didn't know any of the backstory, it works beautifully as a season. It's a nice mix of classics, new plays and world premieres. They're great projects," Melrose says, but acknowledges the plays were not originally planned together. "In all the ways that Frankenstein's monster is fascinating, this season is, too."
This 75th anniversary monster mash does include classics and contemporary dramas and comedies as well as four world premieres. It all began with a collaboration between the Alley and Houston's Ensemble Theatre for Lynn Nottage's Pulitzer Prize-winning Sweat on the large Hubbard stage, quickly followed by the new but very timely play by Hilary Bettis, 72 Miles to Go on the intimate Neuhaus stage.
After a year of streaming works recorded in the actor's homes, Melrose says everyone, including audiences, couldn't wait to return to the Alley.

­­­
"Getting back in with audiences has been unbelievably exhilarating. Audiences are thrilled to be back and the actors are just loving being able to play for an audience instead of a camera."
The holidays will bring a different kind of Christmas Carol directed by Alley associate producer Brandon Weinbrenner. Delivering a theme of resilience for COVID times, this Carol showcases the art of show-making, as a ragtag theater troupe must put on the holiday staple after losing their costumes, set and stars. Melrose chose this Doris Baizley adaptation for the streaming season last year, and decided to bring it back to present audiences its joyousness on stage. Melrose reveals he's working on his own Carol adaptation that will likely debut next year.
The majority of the plays this anniversary season were written by women, including the classic with a twist, Kate Hamill's adaptation of Jane Austin's Sense and Sensibility, slated for spring, followed by Sarah Ruhl's contemporary comedy Dead Man's Cell Phone. Both were originally scheduled for spring 2020, but became the shows that must go on, even two years later. The rest of the season will be dominated by world premieres.
Perhaps the biggest world premiere, and a musical rarity at the Alley, is Noir. Its creators Duncan Sheik (Spring Awakening) and Kyle Jarrow (SpongeBob SquarePants) give it an impressive Broadway pedigree.
Melrose sees a possible New York and commercial future for Noir, but is thrilled to offer the Alley stage to the Darko Tresnjak-directed production because of the artistic quality of the work. "It's nice if it goes on to win awards and go to Broadway, but as long as it has artistic merit it would have been worth doing."
For Houston audiences another world premiere,
High School Play: A Nostalgia Fest
, will likely hit comically close to home; playwright and Dallas native Vichet Chum was inspired by the very real, and distinctly Texan, University Interscholastic League's (UIL) high school drama competition.
"It's Vichet Chum drawing from his experience in a Texas suburb doing the big show at school but also doing the competition and how in Texas it's pretty competitive. The teachers are like sports coaches," says Melrose, describing the work as both very funny and moving.
Three of these brand new works, including High School Play, come from the Alley's All New play development initiative. Melrose stresses the importance of establishing long-term relationships with up-and-coming playwrights but also to keep an eye out for local and statewide talent.
"A regional theater should be bringing in national and international great writers, but at the same time they should be nurturing the writers from the state. It's the right thing to do and it's good to grow our own, but also because they have a sensibility of what it's like to live and be in Texas. They'll write things that reflect the community."
The other two world premieres will debut on the Neuhaus stage. In February, Chisa Hutchinson's Amerikin ponders what happens when white supremacy meets DNA ancestry tests. In May, Born With Teeth by Liz Duffy Adams imagines a history where William Shakespeare and Christopher Marlowe have a secret, charged, and perhaps deadly, writing relationship.
The Alley All New Festival itself makes a move from January to June. Melrose says it might be a permanent change as the summer gives production teams more breathing room than when the regular season is in full swing. The shift also offers immediate opportunities to pick up a world premiere for the following season.
Along with Dallas Theatre Center, the Alley is one of the few regional companies that still maintains a resident acting company and this year brings administrative changes along with new faces to the company. Now being a resident actor means a season contract instead of a loose casting promise.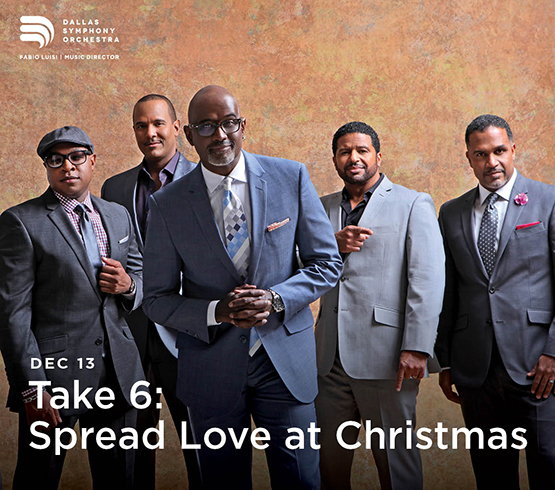 "We've made a deep commitment to say that we're going to employ you 52 weeks out of the year, and if we don't have a part for you, we'll pay you anyway and find something else for you to do."
New resident actors Melissa Molano and Christopher Salazar bring the company to nine, a number Melrose says will work well for the foreseeable future. The two also bring a good mix of familiar and new, as Molano has become a local favorite on Houston stages, while newcomer Salazar, first cast in the Alley's production of The Humans, has played on stages around the country.
Melrose says that another benefit of this stitched-together lineup is that it gives all company members shows to shine.
"With everybody else, I picked the season around them, while I didn't quite pick the season for Chris and Melissa. But there's plenty for them to do, and they're in a lot of the season, which I'm thrilled about."
Above all, Melrose hopes the season and company changes adhere to the mission and plan he envisioned when taking the artistic helm of the Alley in 2019.
"My goal in moving to Houston and running the Alley is to make the Alley an essential part of Houston and to represent Houston. I feel like I've taken it on to make sure every community is represented in the season and that there's a wide variety of offerings."
—TARRA GAINES