Of the 2.6 million people who currently call Dallas home, a little over 40% identify as Hispanic or Latino, according to the 2020 U.S. Census. In 1980, two years after Teatro Dallas was founded by Cora Cardona and Jeff Hurst, only 9.9% of Dallas's 904,078 residents ticked the newly added box for "Hispanic."

"When my mother arrived from Mexico City, there was no theater that addressed the Latino experience," says Sara Cardona, the founder's daughter, who was Teatro Dallas's executive director from 2018-2022. "One major impediment she had in the U.S., and even in Texas, was that the Latin American experience was perceived to be just Mexican. Mexico City is an intersection of Europe and Asia, and Cora also studied at the Escuela Internacional de Teatro Latino-Americano in Germany, so people were very confused with what my mother was trying to do here."
Indeed, Teatro Dallas defines itself as a cultural institution that focuses on "international theater and the Latinx experience as lenses through which to experience the human condition. We stage productions for adults and children from both classical and contemporary Latino, U.S., and international playwrights."
But when Cora first began working in Dallas, she was "shocked that she came here with such training and was treated the way she was," Cardona says. "She was trained in Moliere and Shakespeare and all the European greats, but it didn't seem to matter. She'd get cast as a maid on Dallas."

­­­
In 1995, a theater artist named David Lozano found his way to Teatro Dallas. "Cora introduced a whole new world to me," says Lozano, who has been artistic director of
Cara Mía Theatre
, now the largest Latinx theater company in Texas and fifth largest in the nation, since 2002. "There was a lot of great theater in Dallas at the time, a lot of great performers, but theater of color was really on the fringes. It wasn't just plays that we were producing from Latin American playwrights, but she had a whole international theater festival. Teatro Dallas forged the direction of my career and changed the whole way I was inspired to make theater."
Currently, Cara Mía Theatre and Teatro Dallas are the only two theater companies in Dallas that emphasize telling Latinx stories. In the early 1990s, Lozano says, almost every Latinx actor worked at Teatro Dallas, and similarly with Cara Mía once it was founded in 1996. But seeing Latinx-written plays being produced elsewhere was rare, and if they were, "they weren't being done with the very clear initiative to be more equitable in programming and casting," he continues.
Lozano recalls that even Dallas Theater Center, the largest and most well-funded professional theater in town, was skipping over these stories. "[Former artistic director] Richard Hamburger would produce something Latinx for the Little D Theater Festival, but nothing ever made it to the mainstage," Lozano says. "For a good 10-15 years, there wasn't a Latino play onstage until Oedipus el Rey in 2014."
Cardona notes that while Theatre Three artistic director Jac Alder was receptive to Cora's international approach and that they formed an early friendship, "even though Alder was a progressive guy, he also had to respond to his audiences. That was disappointing because, to Cora, the point of theater was to tell other stories."
A large part of Teatro Dallas's success and longevity, despite not having the funding or exposure of other companies here, was due to having its own permanent space: first a building in Deep Ellum that suffered a fire in 1998 and then a leased, 60-seat theater at 1331 Record Crossing Rd. Cara Mía has mainly performed at the city-owned, 296-seat Latino Cultural Center. In 2019, Dallas City Council voted to make Teatro Dallas and Cara Mía Theatre the LCC's resident companies—a move that seems outwardly progressive but has been inwardly difficult and fraught with challenges, both Cardona and Lozano reveal.
"The Latino Cultural Center has always been the hub for the Latinx arts community here. We made it a point from when the building first opened in 2013 that we were going to make it our home," Lozano says. "But the Dallas Office of Arts & Culture was always trying to reduce our access to the theater, and that made it hard for our company to implement our business plan and achieve our goals. We felt we had no choice but to speak up to elected officials, and the best way to do that was to publicly ask for residency."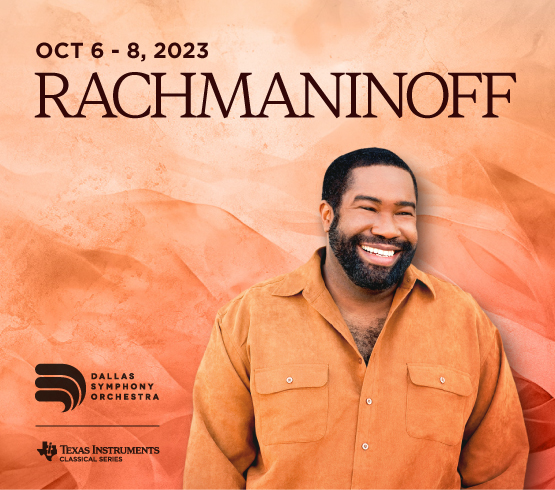 Even four years later, Lozano says the negotiating continues. And not only with the city—both Cardona and Lozano agree that securing private funding has been, and still is, a major challenge. It adds another administrative roadblock that non-BIPOC companies don't often have to navigate in the same way. In order for groups like Teatro Dallas and Cara Mía to thrive, and not just survive, Lozano says that the public needs to know about their historical underfunding. "We have to care for our BIPOC arts organizations if we want them to still be here," he says.
What both companies have given back to the city of Dallas is immeasurable, not just onstage but also through education and community programs. Cara Mía's touring productions and Teatro Dallas' International Performance Festival further expand their reach. "When cities support artists at a more fundamental level, with performance space, housing, a true place to ground yourself—that is huge," says Cardona. "It's the difference between existing and not existing."
—LINDSEY WILSON