Though Texas Vignette may be a juried art show focusing solely on female-identifying artists currently living in the Lone Star State, curator Emily Edwards guarantees that everyone is welcome.

"You don't have to know contemporary art, and you don't have to be a woman to appreciate what these artists have to say," she says. "You don't even have to like everything you see! You can have a multitude of feelings. But if you are a woman, you will feel especially seen with this show."
Founded in 2017 by Jessica Ingle, who currently serves as the nonprofit's president, Texas Vignette works to close the gender disparity gap, as female artists are not represented in museum exhibitions, acquisitions, and galleries nearly as often as their male counterparts. Each year, the popular two-day show draws submissions from all over the state, and 100 percent of all sales go directly to the artists—it's the only one of full submission-based art fairs in the world to do this. This year the fair is happening Nov. 3-4 at Dallas Market Hall, and once again it's free for the public to attend.
One part that does change every year, though, is the curator. A fresh perspective is vital to ensuring that the fair is representing all backgrounds and stories, and so the Texas Vignette's nonprofit arm selects a different voice from the Texas art world to lead each year. For 2023, that's Edwards, associate curator at Dallas Contemporary. Edwards has dedicated her career to working with historically underrepresented artists whose work reflects both the surrounding communities and contemporary times. After receiving hundreds of submissions earlier in the summer, Edwards narrowed her choices down to 91 pieces of art spanning all mediums and disciplines, including performance art, a component that debuted last year.

"We had amazing submissions and I feel very grateful for the level of talent that showed up," Edwards says. "Since its inception, Vignette's unflappable dedication to supporting women and female-identifying artists has served as a lodestar for my own curatorial practice. It's exciting to be a Texas curator during this time and know this talent is within our great state."
Those 91 pieces represent 48 artists hailing from 23 Texas cities. Some names might sound familiar, as Edwards says there are certain artists who apply year after year, but the work they send in is always brand-new. Several artists produced and will show multiple submissions, and Edwards explains that displaying more than one piece helps viewers attain a greater grasp of an artist's practices. Expect to see works in every medium—paintings, photography, video, performance, drawing, installation, sculpture, textiles—and size, from tiny drawings to large sculptural pieces. Attendees will experience a variety of diverse personal stories, and naturally a great deal of art is responding to our current social and cultural climates: encounters with misogyny, the challenges of being a mother, and the repeal of Roe v. Wade a year ago are only a few examples.
"This art is not overtly political or didactic in that way," Edwards is quick to clarify. "It just really reflects the complexity of being a Texan and a woman or woman-identifying individual."
D'Lynda Crossett's
When will the GENOCIDE of Indigenous Peoples Stop?!?,
for example, will remind viewers that MMIW, or missing and murdered Indigenous women, is still very much an epidemic of violence in Canada and the United States. Sara Lee Hughes, meanwhile, draws on magical realism for large-scale paintings exploring her family's heritage and the themes of connection, loss, balance, and relationships. And Sarah Sudhoff's outdoor installation
Vigil for the 21
reimagines the symbol of the U.S. flag as a red mylar emergency blanket, criticizing the agencies, institutions, and systems meant to protect us from gun violence that are failing. It was created in remembrance of the 21 individuals, 19 of whom were children, who were massacred at Robb Elementary in Uvalde in May 2022.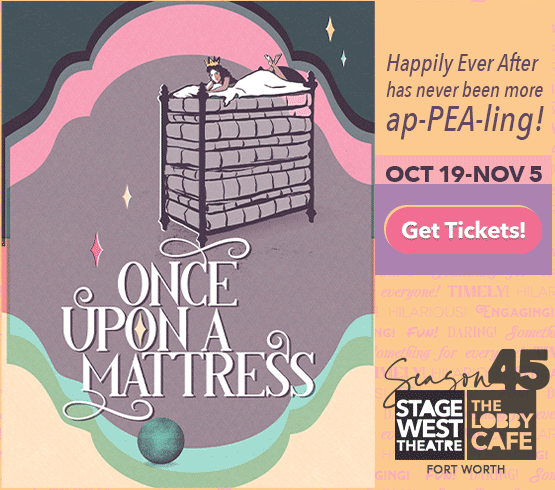 "It's a beautiful thing to feel like your experience is reflected in fine art," says Edwards. "The fair is a gorgeous tapestry of all those experiences, and it's very moving. That's the unique thing I love about Texas Vignette. Each year it's so different—even the configuration of the gallery changes, and walls are moved!—but women artists will always have something to say that deserves to be heard."
—LINDSEY WILSON