The name of TITAS/DANCE UNBOUND's new season—its first full return to live performance since the pandemic—packs a punch. Titled "Determined: Grateful," it encompasses both the company's perseverance throughout the last year and a half and its joy in once again bringing some of the world's most talented dance troupes to Dallas.

"We're doing seven shows this year instead of our usual 10, to ease everyone back in," says TITAS artistic director Charles Santos. "We were the only presenter that did a live dance performance last year, so of course we've been wildly busy getting ready for this year. We're constantly reminding ourselves to just take a deep breath and be thankful that live performances are back."
Though shorter than usual, the season is no less impressive. Of the seven companies descending on Dallas, two are international and three are making their area debut.
Other sorts of debuts are also on the schedule. MOMIX brings its U.S. premiere of the whimsical Alice to Dallas in September, as part of its 40th anniversary celebrations. New York-based Doug Varone and Dancers also tackle a cultural icon in October with Somewhere, using the famed Leonard Bernstein score from West Side Story as the jumping-off point for completely original choreography.

­­­
Coming for two performances in November at the Moody Performance Hall is the athletic and inventive Canadian troupe Rubberband, which redefined breakdancing when Victor Quijada founded the group in 2002 and now encourages dancers to explore the art form in new and modern ways. They are making their Texas debut with
Ever So Slightly
, an exploration of behavioral mechanisms and the reflexes we develop every day while dealing with the world around us.
"Rubberband merges contemporary modern dance and hip hop more successfully than anyone else I've seen," says Santos. "We had them booked to come in the 2019-20 season, but obviously that got postponed. We originally didn't think we'd be able to bring them back because of Canada's strict COVID restrictions, so we're extra thrilled that it is indeed possible."
Ballet Hispánico welcomes in the New Year with one show only on January 14, 2022, as part of its 50th anniversary tour. "I love how Eduardo [Vilaro, the company's artistic director] celebrates Latinx culture," Santos says, referencing how the show's choreographers comprise a variety of nationalities including Venezuela, Cuba, Trinidad, Puerto Rico, Mexico, Spain, Brazil, Argentina, and Columbia.
Soon after, on March 4 and 5, A.I.M. by Kyle Abraham returns as part of TITAS' Unfiltered series, which sports the tagline "If you're easily offended, don't come." Subscribers can opt out of the Unfiltered shows, but why would you want to when there's the chance to catch Abraham's newest work, An Unfiltered Love? Using music by Grammy Award-winning R&B legend D'Angelo, this highly entertaining and captivating work celebrates culture, family, and community. As Santos explains, it "centers around three couples: one straight, one gay, and one lesbian, but all celebrating Black love. I'm a huge fan of his talent."
Perhaps the biggest "get" for this year is the Texas debut in April of Compagnie Marie Chounard, which, like Rubberband, is out of Montreal. Its
Jérôme Bosch: Le Jardin des Délices (Garden of Earthly Delights)
is also an Unfiltered show due to partial nudity (and clever use of G-strings), a necessity to let the audience viscerally experience the famous triptych in a new way.
"She is such an interesting choreographer," says Santos, who explains that the three-act work includes two screens showing the details of the painting that the dancers are interpreting. "You get to tie in choreography with the visuals of a masterwork painting, and that's so unique."
BalletX concludes the season on June 3 and 4 with its Dallas debut. Co-founded in 2005 by artistic and executive director Christine Cox and choreographer Matthew Neenan, the company has produced over 100 ballets by 60 choreographers from across the globe.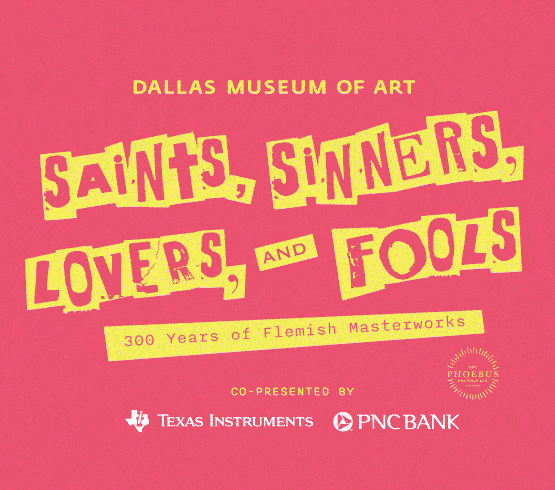 "This really fantastic group from Philadelphia is our 'new' company of the season," says Santos. "They are the only ones who weren't rescheduled due to the pandemic."
Of course, with the return of live performances comes the return of the Command Performance, the "pyrotechnics of dance" where artists from leading companies light up the stage with spectacular and surprising performances. Command Performance also features TITAS-commissioned works created specifically for the gala performance, which is set for April 23, 2022.
"Determined and grateful are the buzzwords that speak to all of us in the field right now," Santos says. "We're grateful to be back and determined to make the new seasons happen."
—LINDSEY WILSON