The 2023-24 season marks 10 years since the passing of legendary dancer and choreographer Bruce Wood, and his namesake company is honoring his memory by making big moves in Texas and beyond.

This past August,
Bruce Wood Dance
performed at the esteemed Battery Dance Festival, New York City's longest-running free public dance festival, which regularly draws more than 12,000 people with an additional 35,000-plus virtual viewers. They performed
In My Your Head
, a stirring piece about the disillusionment of youth in America set to the music of British rock band Radiohead. BWD artistic director and resident choreographer Joy Bollinger created the piece, which is also on the bill for
SOAR
at the Moody Performance Hall Nov. 17-19, 2023.
"We haven't done In My Your Head since 2019, when it had a tremendous response at its debut," she says. "It has this anxious, unstable feeling that reflects the fragmented political landscape and then pushes through toward hope. It shows how we want so much for our children's generation but the pathway there is so unclear."
SOAR also includes a world premiere by Filipino American choreographer Norbert de la Cruz III, where he shares his personal experience of displacement and draws inspiration from the illustrated book The Arrival by Shaun Tan.

"Norbert has a fluid and connected sense of movement and does such eye-catching things with ensemble and partner work," says Bollinger. "It's exactly what we crave in the masterworks we bring in." Bollinger notes that Cruz visited the company last year as well, and she is looking forward to seeing him "run wild with his thoughts while touching on his own personal story of displacement and searching for a sense of belonging, connection, and community." Also returning to the stage is Bruce Wood's
Home
, a piece last seen in 2014 that reflects on the theme of coping with change through a journey of love and loss.
On Dec. 3, 2023, BWD will again travel to New York City to participate in a Works & Process production celebrating Lar Lubovitch, an icon in the dance industry and collaborator of Wood's. Lar Lubovitch at 80: Art of the Duet will bring dancers from BWD, Joffrey Ballet, New York City Ballet, Hubbard Street Dance Chicago, and San Francisco Ballet to the Guggenheim Museum, as the choreographer discusses the act of creation while the dancers perform some of his favorite duets. BWD will dance Dvorak Serenade.
"The Guggenheim performance is a beautiful representation of our relationship with Lar, and we're always craving opportunities to perform this duet," says Bollinger. The company continues to be in high demand, having also been invited to perform yet another Lubovitch work, his classic Elemental Brubeck, at the 16th annual Emerson SPRING TO DANCE Festival in St. Louis, May 24-25, 2024.
On April 6, the season's big gala invites another old friend of Wood's to Dallas. Twyla Tharp, in whose company Wood performed, is making the Dallas debut of her popular
Nine Sinatra Songs
for the celebration.
"We're proud of Bruce and our choreography, but holding our name up right next to Twyla and Lar really helps people who don't know the company understand the scale of what we've accomplished," says Bollinger. "Nine Sinatra Songs is a treasure, and we are holding it preciously in our hand like a diamond. It's an honor to have something so charged and tantalizing in our repertoire."
Also on the gala's program is Wood's Anything Goes, a piece that Bollinger says "has all the fixins for a night of true elegance, sophistication, glamor, and fun." Bollinger danced with the company when Wood created it, and she describes the work as a physical expression of Cole Porter's famous tunes. "It's silly and rowdy and playful, then intimate when the partners just gently slow dance together. Extended, overexaggerated movements have so much fun with the music."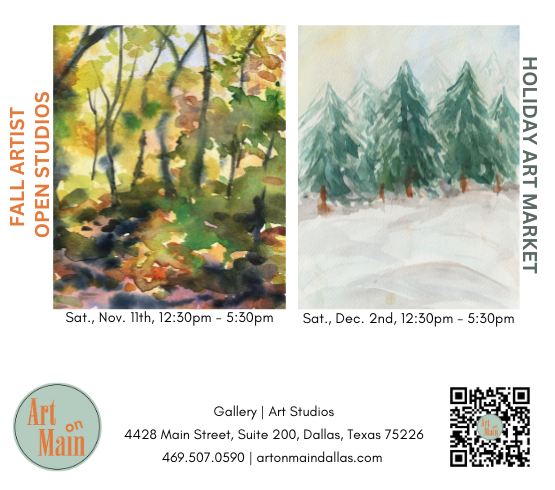 The blockbuster 14
th
season closes with
Radiance
on June 7-9, 2024, a trio of performances that seem to neatly reflect the big year. Tharp's
Nine Sinatra Songs
receives an encore—"I want
everyone
to see that dance," says Bollinger—while the smoldering audience favorite
Boléro
brings the heat with Wood's original 2001 choreography. Using Ravel's recognizable music but with a subtle overlay of industrial, mechanical sounds, the work begins on a stage that is bare and raw. Suddenly, women in glamorous gowns and suave men in tuxedos are revealed, lounging insouciantly on gold chairs as the pulsing music escalates. A few are even tied up. It looks like the very end of a fun night, Bollinger laughs, but it's just the beginning of a slow, sensual chase that builds inescapable sexual tension between the dancers.  "It's very hot and sexy," says Bollinger, "and audiences ask for it all the time."

Bollinger is herself premiering a new work at
Radiance
, and says her ideas are currently swirling around the Grammy-nominated music of Jon Batiste and his album
Hollywood Africans
. "It's smokey and bluesy, and some of it is boogie woogie jazz piano or a Chopin nocturne turned on its head," she says. "He plays with the notes and what has been done before, stretching and pushing them in different directions and accenting unexpected places in the music. As a choreographer, that's a thrill. I can't wait to create really intimate and interesting physical expressions to music that doesn't have a predictable cadence and sound."
—LINDSEY WILSON