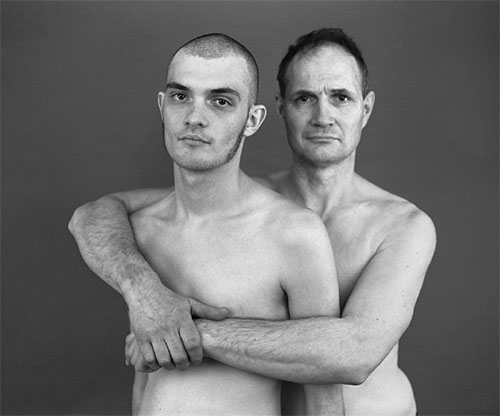 Hanh Ho, the young curator and gallerist behind Cydonia wants to put Dallas, but mostly her artists, on the map. Ex-Y: Representations of Contemporary Masculinity is Cydonia's first show, running through Oct. 25. The curated show was actually Ho's thesis at Goldsmith's and apart from putting varied expressions of what masculinity means in the 21st century in the spotlight, the show Dallas' official introduction to Hanh, her artistic philosophy and exciting roster of hyper-relevant artists. Hanh is anxious to differentiate her space from the majority of galleries in Dallas. The artists she represents are mostly young, emerging artists from around the world, perhaps most notably, from Poland, a country represented by a number of exciting young artists at Cydonia, providing an interesting first look for most Texans at the work coming out of the former Soviet satellite.
Hanh is quick to note that she is not a dealer. She and her team of artist liaisons are dedicated to nurturing and supporting the careers of the young artists in her stable, and in addition to that, they have the opportunity to play a unique and significant role in the Dallas market; fostering an environment conducive to the cultivation and education of a new, young collector base, something sorely lacking in the Dallas art world. Her artists are young, contemporary and occasionally edgy, making their work both comparatively inexpensive as well as highly appealing to a younger clientele.
Put this one on your list of galleries to watch Texas, if all goes according to plan , look to Hanh and her team to spark some interesting critical dialogue with her first few shows, while providing a welcome jolt of international practice and energy into the Dallas, and Texas, art world.