In 1995, South African novelist and playwright Zakes Mda wrote a book called Ways of Dying that features a character named Toloki, a professional mourner at township funerals in post-Apartheid South Africa. In 2007, Mda wrote a sequel called Cion in which Toloki travels the world to uncover the stories of runaway slaves.

"I read the first book over and over again, fascinated by the way we can alter the spirit of those who have been dying because of the actions of others, and not dying from natural causes," says
Gregory Maqoma
, who founded South Africa's
Vuyani Dance Theatre
in 1999 and now serves as its executive and artistic director. "The second book got me thinking about migrating and ancestors moving countries, and how some never made it there. I was also thinking about their spirit and the idea of displacement: how death can separate you from your own people."
In 2017, Maqoma channeled all his thoughts and emotions from Mda's novels into his own celebrated work, Cion: Requiem of Ravel's Bolero. Both the company and this critically acclaimed dance make their Texas debut in April. Vuyani Dance Theatre travels first to Dallas through TITAS/Dance Unbound, April 7-8 at Moody Performance Hall. Next is Austin, where Texas Performing Arts presents it on April 19 at Bass Concert Hall. And finally, to Houston on April 21 at the Cullen Theater in the Wortham Center, presented by Performing Arts Houston.
"When I created the work, so many innocent people were dying in my country," says the Soweto-born Maqoma. "I felt like I had turned into a personal mourner. I always wondered, where is their spirit? Is it resting? Is it in a place where it can rest respectfully? Cion was born out of that, a lament, a requiem, to remember those who continue to die."

French composer Maurice Ravel's 1928 work
Bolero
was not intended as a requiem—its title references the Spanish dance musical form of the same name—but Maqoma heard the repetitive melody and insistent swells and immediately envisioned a funeral procession.
"Bolero caused me to dwell in a space where it was dark and sad, and I wanted to explore the music and the feeling it was giving me," he says. "So I went to my composer [Nhlanhla Mahlangu, with assistance by Xolisile Bongwana] and said let's re-modernize this in a way that we can reclaim the emotional essence of it."
Ravel's work is only 15 minutes and 50 seconds long, whereas Cion is 70 minutes. Instead of a full orchestra, four vocalists make use of Isicathamiya (an a cappella singing style that originated from the South African Zulus), and the dancers provide percussion and occasional vocal additions. Set in a graveyard, the piece opens with a slow, lamenting solo from Toloki, a role Maqoma originated but will not be performing in Texas due to prior commitments.
"Some people are looking for the story in Cion, but I would rather people dwell on the rollercoaster of emotions," Maqoma says. "It's about a feeling. Everyone has experienced death in one way or another—there's no one way of dealing with death."
To help audiences explore their reactions to the piece and deepen their understanding of it, each Texas city has set up additional programming. TITAS will host a master class with Vuyani Dance Theatre as well as a Santos Salon, a pre-show talk where executive director Charles Santos and a member of Vuyani's company will explore the background and artistry of
Cion
. In Austin, Texas Performing Arts is doing the project together with Austin Opera as part of their Opera ATX series, since the piece features choral elements. Performing Arts Houston is hosting a post-show creative chat from the stage with Vuyani's tour manager and company members immediately following the April 21 performance, and it's open to all audience members. Additionally, on April 22 Vuyani company members will lead a public masterclass teaching "pulse technique" to intermediate-advanced dancers with prior registration. Maqoma will also be interviewed for the Conversations On Dance podcast, to be released on March 13.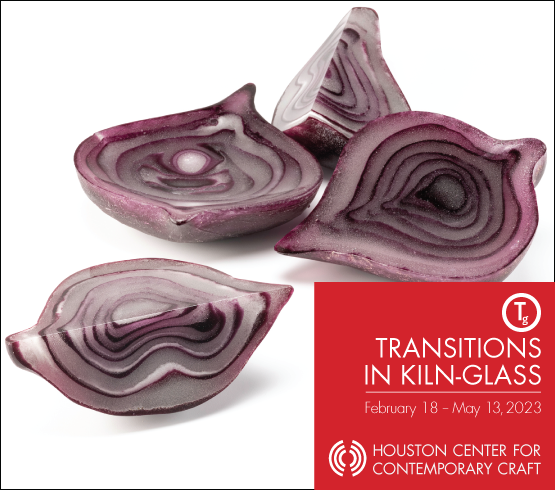 "I saw a production of
Cion: Requiem of Ravel's Bolero
before the pandemic and have wanted to bring it to Austin ever since," says Texas Performing Arts executive and artistic director Bob Bursey. "It is a spectacular and unforgettable work of art that incorporates dance, theater, opera, and vocal elements to transport the viewer to another world."
When asked if the piece has undergone any significant changes since its premiere nearly six years ago, Maqoma chooses his words with care: "It evolves. I was saying to a colleague of mine, for as long as we continue to experience war such as in Ukraine, we need reminders to awaken the sense of humanity to prevail over everything. Cion continues to have surprises. My hope is that everyone can find some form of healing by experiencing their own grief while watching it."
—LINDSEY WILSON