Though the name and branding might have changed, the core identity of Houston's preeminent presenter of performing arts remains the same. Society for the Performing Arts is now Performing Arts Houston, but Meg Booth, chief executive officer, makes it clear that their mission to bring the world of music, dance, theater as well as cultural speakers to the city is still fundamental to who they are after 50 years.

The name change, particularly the dropping of the word "society," was years in the making, something in the works before Booth joined the organization in 2018. Though the connotation of the word "society" has changed this half a century and doesn't fit what they do, the acronym SPA also led to quite a few headaches for the organization when it came to branding and web searches.
"While we firmly believe that the arts have the power to heal and bring us together, to make you feel good about life and yourself, it's nice not to be confused with spa therapy," Booth says with a laugh about the end of this acronym era for Performing Arts Houston.
Yet even a glance at their recently announced 2022-2023 season just reinforces that their goal to bring the best of global, national and even local performing arts to Houston stages hasn't changed.

­­­
"There's a phrase we've been using internally: that we want to be a window to the world but a mirror to our own communities," explains Booth, discussing how they look to Houston when deciding what national and international artists to bring to town.
"Houston has such a variety of extraordinary individuals and communities. We have a music scene and theater scene. We have every culture and country in the world represented by the people who live in Houston. In that way we have many different genres of art. We have many different styles of music and dancing," explains Booth.
After the 2021-22 transitional year of getting artists and audiences back into a shared space together, when COVID and travel restrictions required that they present speakers, smaller ensembles and U.S artists, the new season lineup proves that—new name aside—PAH is back to offering old favorites, new finds and beautiful surprises for everyone.
The season will bring in speakers like chef and food writer Nigella Lawson and comic Tom Papa, but the riches of music and dance offerings are back to almost overwhelming levels. Particularly noteworthy is the multiple genres of dance and music. We certainly see cultural diversity in the music and dance performances this season but also a journey through centuries and even millennia of traditions.
Booth cites the family favorite STOMP and the Grammy winning ensemble Third Coast Percussion collaboration with Movement Art, prominent on the lineup because as Booth notes, "Houston is one of the most percussively interested audiences that I've ever been aware of."
As always, the season offers classical music like young American violinist Randall Goosby and PAH's continuing commitment to present the Van Cliburn International Piano Competition winner. Booth is personally excited about bringing in the London-based music ensemble Tenebrae Choir, performing works from the 16th to 21st century.
But the lineup also spotlights the hottest young artists like jazz superstar Matthew Whitaker along with pioneering older ensembles like Preservation Hall Jazz Band: 60th Anniversary Celebration and The Blind Boys of Alabama. Mariachi will resound in Jones Hall with Cuando México Canta: Mariachi Herencia de México starring Lupita Infante, while comedy and brass music collide from Austria's Mnozil Brass, called the Monty Python of the music world.
"We've got Mariachi. We've got early choral music, brass, gospel, jazz, classical, really old composers represented and new music represented," muses Booth on PAH's focus on bringing such a range of music to Houston audiences.
With new works from Dance Theatre of Harlem, the fusing of dance and music performances from Cloud Gate Dance Theatre of Taiwan (a co-presentation with Asia Society Texas Center), Ragamala Dance Company, Gregory Maqoma's Vuyani Dance Theatre and the returning favorite and always physics defying DIAVOLO, the same multiplicity of genres and forms resides in the dance lineup, and sometimes within a single performance.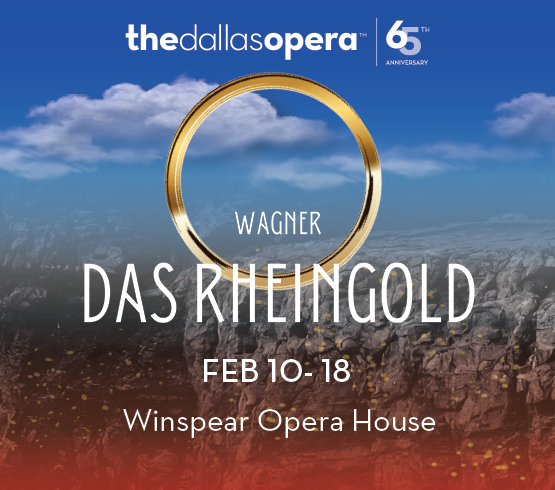 "Dance Theater of Harlem brings ballet, but they also focus on neoclassical and contemporary ballet," describes Booth. "Cloud Gate Theatre of Taiwan, their movement is contemporary. You see Tai chi, martial arts; you see all different types of music. Ragamala's Bharatanatyam is one of the many classical forms of dance out of India. Vuyani Dance Theatre from South Africa you see a lot of South African movement in their movement vocabulary. Then Diavolo is throwing their bodies through architecture, trying to understand gravity and physicality."
Booth says they're thrilled to get back to presenting ensembles from all over the world again. Yet the season will further their commitment to support local artists. For PAH, one of the few positive outcomes of the pandemic was that it gave them time to focus on their initiative to showcase Houston's own range and multiplicity of performing arts with New/Now: The Houston Artist Commissioning Project. For the 22-23 season they will again award 3 to 4 artists/companies commission funding to present original work on the Wortham Theater's Cullen Stage in February 2023.
"We absolutely intend for it to be an annual component of our programming," says Booth of the initiative, but she also believes the program will continue to evolve. "Ultimately what we want to do is build a big audience and give a platform to Houston artists. We want to create a path for Houston artists to be presented in the Theater District and give them the funding to continue to generate new ideas, to be innovative and the flexibility to create new work."
Of the program, the new season and a future with a brand new name, Booth sums up Performing Art Houston's visionary outlook: "It's only just begun."
—TARRA GAINES