Matthew Dirst, founder and artistic director of Ars Lyrica.
Photo by Anthony Rathbun.
---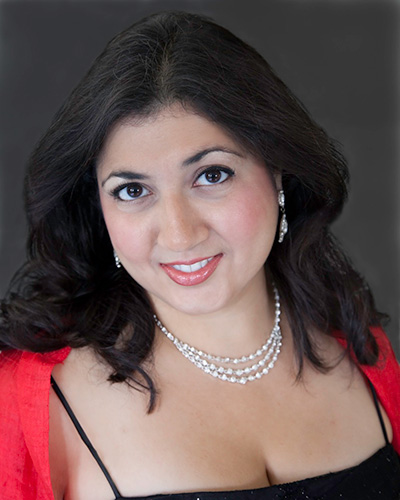 It's the first time Matthew Dirst, Founder and Artistic Director of Houston's leading early music ensemble Ars Lyrica, has programmed an entire season of music focusing on women.  When I asked him what took so long, he boldly replied, "to be honest, what did it was the election last November.  This is the year to do something for women!"
The 2017/18 Ars Lyrica Season, Artful Women: Muse, Heroine, Musician, and Patron, celebrates women in manifold roles, as pioneering composers and performers, as inspirational icons from mythology and history, and as leading patrons and cultural mavens.
The exotic centerpiece of opening night on Sept. 22 is Johann Adolph Hasse's lyric cantata L'Armonica, featuring internationally renowned soprano Sherezade Panthaki and glass harmonica specialist Dennis James. The feminine muse of the night is Philomela, the mythical Princess of Athens, whose heartrending transformation into a nightingale has inspired a trove of literary and musical works in the Western canon. The theme of sisterhood must have been made even more prominent at the 1769 premiere, when glass harmonica virtuoso Marianne Davis performed the piece with her sister, soprano Cecilia Davis. Incidentally, Marianne also gave the first public performance featuring Benjamin Franklin's new invention in 1762.
Dirst describes its sound as "ethereal and eerie, oozing in and out." "It very well maybe the first time we've ever had a glass harmonica in Houston," he adds, "as there are very few glass harmonica players in the world. Dennis James, who travels the country with his glass harmonica a couple of times a year by land (because it is impossible to travel with it by air), happened to be coming our way." Dirst is also thrilled to be working with Panthaki again, describing her as a "flawless coloratura with a beautiful sound."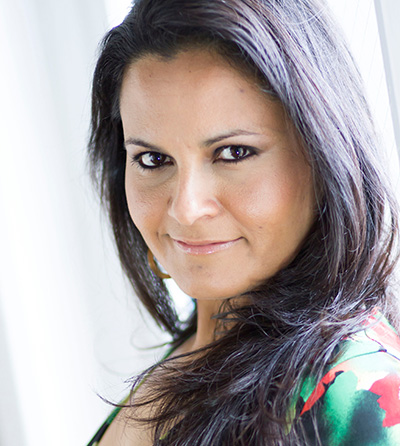 The "Italian Sirens" concert on Nov.12 is devoted to the music of three extraordinary 17th century female composers, the remarkable singer/lutenist/composer Francesca Caccini of Florence, the prolific convent composer Isabella Leonardo of Novara, and the poetic beauty Barbara Strozzi of Venice, who left the most surviving music, particularly secular vocal music, of the three.  Both Caccini and Strozzi were also virtuoso sopranos, and their music showcases the expressive qualities of the female voice to perfection.  Dirst is a firm believer in fostering gifted local singers. A trio of sirens, all young artists residing in Houston, will take center stage—soprano Sydney Anderson, soprano Alexandra Smither, and mezzo-soprano Cecilia Duarte.
Sara Levy is a figure who has interested Dirst for a long time. She is even the subject of a thoroughly researched historical fiction novel by a friend of Dirst's (And After the Fire, by Lauren Belfer).  For the New Year's Eve concert, a festive Ars Lyrica tradition, Dirst and company will recreate the salon of this important patron of the arts who lived well into her 90s. Levy brought into her Berlin salon some of the brightest stars of German cultural life in the Enlightenment and Romantic eras, such as  E.T.A Hoffman and Felix Mendelssohn. She was a brilliant harpsichordist who had studied for 10 years with J. S. Bach's eldest son W.F. Bach, and she was also the great aunt of Felix Mendelssohn.
Levy's massive collection of instrumental music encompasses the works of nearly all the major composers active in the latter half of the 18th century, particularly the works of J. S. Bach and his sons. The concert will showcase several pieces from her legendary collection, including W.F. Bach's only surviving flute concerto, performed by Colin St. Martin on baroque flute (traverso). Dirst and colleague Mario Aschauer will be featured soloists for C.P.E. Bach's double concerto for fortepiano and harpsichord, a work commissioned by Levy and in which she performed at the 1788 premiere.  C.P.E. Bach's last composition is a unique piece in the repertoire for its deliberate juxtaposition of two different generations of solo keyboard instruments.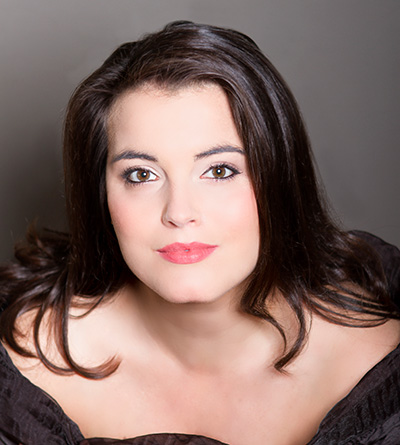 As part of the 5th Annual Houston Early Music Festival, Ars Lyrica will team up with Bach Society Houston on Feb. 16 for two dramatic oratorios, Handel's Esther (1718) and Samuel Felsted's Jonah (1775). Esther, known as the first English oratorio, celebrates the Old Testament heroine's victory over evil through intellect and courage. "Jonah," admits Dirst, "was a complete surprise to me, and resulted from some good conversations with Rick Erickson at the Bach Society. It's almost never performed and has not yet seeped into the public consciousness of people who do oratorios." Rediscovered in the 1970s, the first oratorio from the New World comes from the most unlikely of places, the Caribbean island of Jamaica, where composer Samuel Felsted worked as organist at the Kingston Parish Church.
Two royal female patrons are extolled in "Long Live the Queen," a program that consists of J. S. Bach's rarely heard Trauerode, written for the funeral of Christiane Eberhardine of Saxony, and Handel's Ode for the Birthday of Queen Anne. The instrumentation of the Trauerode is remarkable in its richness.  In addition to the usual complement of strings, flutes, oboes, and harpsichord, Bach added a pair of oboes d'amore, a pair of violas da gamba, and a pair of lutes as obbligato instruments. The sound of this "plush orchestra," notes Dirst, "is quite ethereal, solemn, and gorgeous." As for the Handel, Dirst is eager to showcase the brilliance of not one, but two amazing countertenors in this glorious cantata.  Countertenor Aryeh Nussbaum Cohen, winner of the 2017 Met Opera National Council Auditions and winner of the HGO Eleanor McCollum Competition, will join forces with well-established countertenor and frequent Ars Lyrica guest artist Ryland Angel in what is sure to be a memorable performance.  Cohen, who also appears earlier in the season in Handel's Esther, will be joining the HGO Studio this fall as the first countertenor in the studio's history.
The May 19 season finale, "A Day with Marie Antoinette," casts France's most tragically famous queen in the pre-revolution days as a student and connoisseur of music.  "She had great music teachers and surrounded herself with culture," says Dirst, "and she was responsible for a great deal of music making, including a visit by the young Mozart, and a Haydn Symphony (La Reine) that was dedicated to her."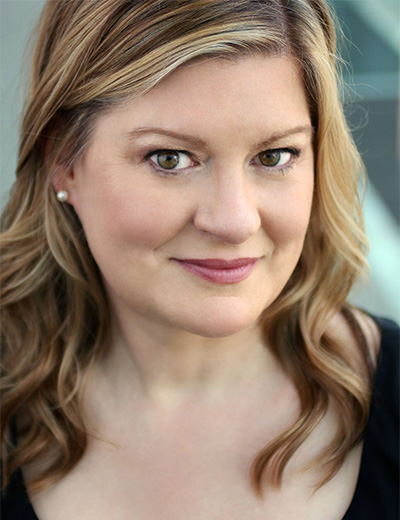 Her music teachers included opera composer C. W. Gluck and Joseph Bologne, Chevalier de Saint-Georges. Bologne, a virtuoso violinist of Afro-Caribbean origin, thrived in Marie Antoinette's court.  He left a large number of excellent violin concertos, one of which will be performed by Cynthia Roberts, distinguished among America's leading Baroque violinists, on this concert. It is said that during her imprisonment, the score of Haydn's Symphony No. 85 lay near the harpsichord in her cell. It'll be fascinating to hear La Reine in this context, as a fitting tribute to an endlessly controversial woman.
Ars Lyrica's timely new season encompasses an amazing array of music from the 17th and 18th centuries, revealing compelling stories of artful women as part of the rich cultural history of their time and place.  In varied capacities, multifaceted women were able to shine despite whatever societal and cultural obstacles they faced. "Nobody in my field of vision has done something like this recently," Dirst concluded, "so why not!  One thing that I see in this city, the women of our city who are interested in culture tend to be the ones that drive the organizations—the opera, the symphony, the ballet, even the smaller organizations.  There are powerful women on the boards and serving in leadership roles."
—SHERRY CHENG