It's no exaggeration to say that Spirit Lodge: Mississippian Art from Spiro, on view at the DMA March 13-Aug. 7, could be the last time a show of this magnitude comes around, at least in our lifetime. It's not only because of its size—nearly 200 objects—but also the sheer difficulty of actually bringing them together under one roof.

"We're looking at pieces that have not been reunited until this exhibition, because some of them were looted and some of them were archaeologically excavated, and this show is bringing them together," says Dr. Michelle Rich, the Ellen and Harry S. Parker III Assistant Curator of the Arts of the Americas at the Dallas Museum of Art. "It's incredibly challenging, and also incredibly rewarding, to try to organize a show like this… It's a very unusual thing to have looted objects and archaeologically excavated objects together for any number of reasons."
For some context on the objects within the collection, we should first start with a little history of how they got there. The Mississippian civilization flourished over the course of approximately 800 CE to 1600 CE. Their massive geographical footprint stretched as far north as present-day Illinois, as far south as Louisiana, east to Florida, and west to Oklahoma.
Archaeologists believe that the civilization was as sophisticated as those of the other ancient societies of Mexico or Central and South America. So why aren't they as prominent today? It has a lot to do with how they constructed their world. The Mississippians built their cities and ritual centers primarily out of earth and dirt mounds, as opposed to the cut stone masonry architecture characteristic of the Aztec, Maya, or Inca.

­­­
During western expansion, the mounds were often mined or completely destroyed before anyone knew what they really were. "So, we have another one of the really great cultures of ancestral America here in middle America that has gone poorly understood from the archaeological perspective," Dr. Rich says. "This show really helps us get a handle on that immediately in the first section."
This historical overview sets up the exhibition's second portion and focuses on the namesake of the show, which unexpectedly also turns into a miniature environmental lesson: In approximately 1400 CE, the world's North Atlantic region experienced what's now defined as the "Little Ice Age." The extreme droughts that came along with it were devastating to the agriculturalists, whose survival depended upon their crops.
"We're looking at an ancient culture that was dealing with climate change on the scale of what we're experiencing today, and they approached it in the way that they understood," explains Dr. Rich. "'How do we mitigate this? What can we do to intercede or to stop this from happening? How do we reset the clock? How do we get rid of this cycle of drought?'"
The Mississippians' answer was to create a ritual renewal of the world. They assembled countless objects within a chamber—a spirit lodge—to pay homage to culture heroes and deities associated with the world's original creation. Over the course of generations, ritual objects were brought to the chamber built inside of an earthen Craig Mound in Spiro, a site located in present-day Eastern Oklahoma. The hopes were that, by doing so, the deities would restabilize climate.
Unfortunately, it didn't work.
"All this effort and all this artistic power and cosmological power that these objects were imbued with… For all they tried, they could not set the world right," says Dr. Rich.
Fast forward to the 1930s, when looting of Spiro's objects resulted in near detriment. It was so severe that legislation was quickly enacted to end the plundering and mandate proper scientific archaeological excavation. But it was almost too late. According to Rich, since no one knows just how many objects were actually within the spirit lodge prior to the looting, there's an unknown number of objects around the world today. However, further excavation of the remaining items has provided some insight into Mississippian art and the people who created it. Elaborately engraved shell cups suggest sophisticated routes of trade and exchange among early indigenous groups. Stone carvings in the form of humans, animals, and mythical beings demonstrate similarities to other cultures previously seen as disparate.
"We've got similar concepts that we can see in art from the Mississippian world down to the Maya world, and into Panama and that region we call the Isthmo-Colombian area," Rich explains. "Those kinds of connections bring cultures together more than they separate them." Intricately carved pipes, wooden sculptures, some copper works, textiles, basketry, and thousands of beads and pearls provide further insight into the complexities of the Mississippians' society and its rituals.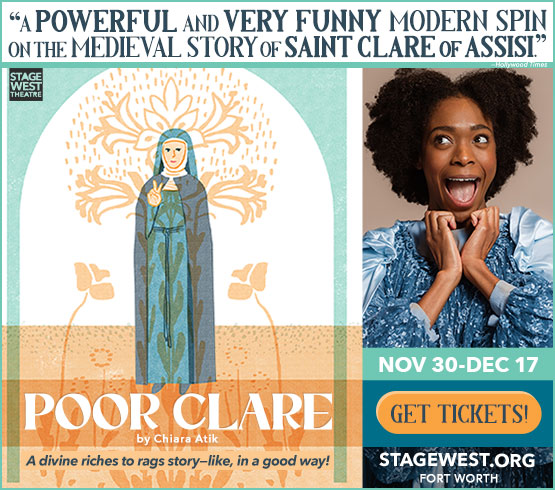 Dr. Rich notes that Mississippian art is still being created today by the descendants of the Mississippians, which include Caddo, Wichita, Pawnee, Choctaw, and countless other indigenous peoples.
Spirit Lodge
concludes with a section dedicated to contemporary works, including an alligator gar effigy vessel created by Caddo artist Chase Kahwinhut Earles, which Rich purchased as part of the DMA's permanent collection in 2019.
As a person who wears hats as both an archaeologist and art curator, Dr. Rich hopes Spirit Lodge invites visitors to a world with which they're unfamiliar. "Whether that's the ancestral world, the ancient world, or the contemporary world," she says, "I think this show can really open a lot of new doors for our visitors to learn about different cultures and different peoples, their artistic traditions, and their cosmological worldview."
—AMY BISHOP