---
IMAGE: Houston Ballet's Ian Casady and Jessica Collado in Stanton Welch's Sons deL'âme a new work set to piano pieces by Frédéric Chopin that will be performed by Lang Lang this Month Theatre des Champs Elysees in Paris.  Photo: Amitava Sarkar.
---
The San Antonio Museum of Art has hired William Keyse Rudolph, the Milwaukee Art Museum's director of exhibitions and curator of American art and decorative arts, to the newly created position of the Hugh and Marie Halff Curator of American Art and Mellon Chief Curator. The position is being supported by a grant from The Andrew W. Mellon Foundation and endowed by San Antonian philanthropist Marie Halff in honor of her late husband. SAMA also named Merribell Parsons to the new position of curator of European art.

---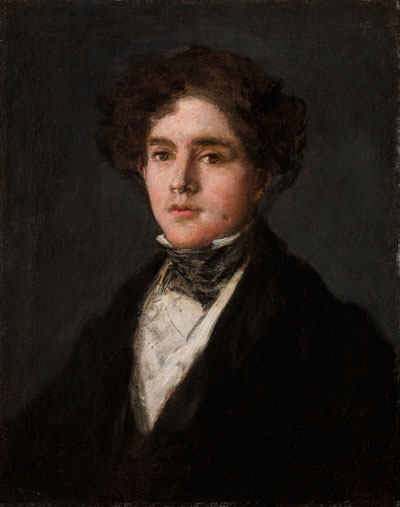 The Meadows Museum at Southern Methodist University in Dallas has acquired a late portrait by Francisco de Goya. Joining five of the Spanish master's works already in the collection, Portrait of Mariano Goya, the Artist's Grandson (1827) was purchased with funds donated by the Meadows Foundation and Mrs. Eugene McDermott in honor of the museum's 50th anniversary.

---
Hidden Room Theatre presented Der Bestrafte Brudermord or Hamlet, Prince of Denmark, collaboration with Tiffany Stern (Oxford University), at the American Shakespeare Center's Blackfriars Conference. While at the ASC, Hidden Room presented a staging session for Rose Rage, featuring actors from the award-winning production.

---
Fort Worth Opera General Director Darren K. Woods announced the world premiere of the company's third commissioned opera, JFK, by composer David T. Little and librettist Royce Vavrek, takes place at Fort Worth's Bass Performance Hall on April 16, 2016.

---
The fifth annual North Texas Giving Day offered free-to-the-public arts performances, exceeding national giving-day records, raising more than $25.2 million in 17 hours, and surpassed its own 2012 results by $10.8 million. The number of donations nearly doubled this year, with 1,351 nonprofits benefiting from 75,000 donations through Donorbridge.

---
The Menil Collection unveiled the firm Michael Van Valkenburgh Associates' design for an expanded and enhanced landscape for the museum's 30-acre campus. A museum release said the design "shows how the Menil will transform what is now the asphalt expanse of a parking lot into a campus gateway that begins at West Alabama Street. Incorporated into the entry sequence, as an integral part of the Menil's vision will be a café building, created as a meeting place between the campus and the Houston community. Designed by the award-winning Houston firm of Stern and Bucek Architects, the café will be operated by noted restaurateur Greg Martin.

---
Dance Source Houston (DSH) launched a major rebranding initiative, marking the beginning of a new phase for DSH. Changes included a freshened graphic identity, new website, online magazine called The Dance DiSH, and an events curation/listing partnership with Houston Arts Alliance.

---
This month a group of 16 dancers from Houston Ballet will join forces with pianist Lang Lang to give four performances at the Théâtre des Champs Elysées in Paris. Houston Ballet artistic director Stanton Welch created Sons de l'âme, a new work to piano pieces by Frédéric Chopin, which will be performed by Lang Lang and danced by artists of Houston Ballet.

---
The McNay Art Museum in San Antonio has acquired Man on Fire, a rare bronze sculpture by the late Luis Jiménez Jr., who died in a studio accident in 2006. The sculpture, which was acquired with support from the Russell Hill Rogers Fund for the Arts, is based on the historical figure of Cuauhtémoc, a young Aztec ruler who organized the people of present-day Mexico City to drive out the occupying Spaniards during the 16th century. He was later captured and tortured by Hernán Cortés' army who set fire to his feet. Man on Fire is on view in the Brown Foundation Sculpture Terrace; other Jiménez accessions are on view for the first time through Jan. 19 in the exhibition Native Son: Prints and Drawings by Luis A. Jiménez Jr.