Inprint Houston director Rich Levy
Photo by RM Photography.
---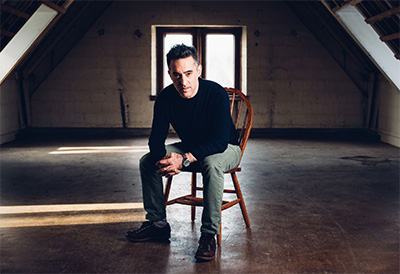 Inprint, Houston's literary arts organization, flies like a rare book bird among other Texas arts institutions. While the nonprofit offers a multitude of programs supporting writers and readers throughout the community, its main claim to national acclaim is the Inprint Margarett Root Brown Reading Series, which continues to elevate author book tours into arts events, presenting those events in some of the great performance spaces associated with dance, theater or classical music concerts.
If we broaden the definition of concert a tad, we might even consider the Inprint Reading Series a season of literary concerts, with an author alone on a stage performing the recitation of passages from their poems, stories or novels, later joined by another writer or educator, usually from the University of Houston, to examine the process, joys and heartbreaks of creating art.
Executive director Rich Levy explains that the difference between the Inprint Reading Series and an author reading in a bookstore, church or even lecture hall is partly one of presentation.
"These spaces cost us a significant amount of money," he says, "but we feel they give you a better experience as an audience member. You're going to be able to see what's going on. You're going to be able to hear what's going on. That's important."
Another vital aspect of creating a full season of literary arts concerts comes from the selection of the poets and writers in any given year. While Inprint certainly wants to present well known, stellar writers, Levy says they also strive to find literary artists on the rise.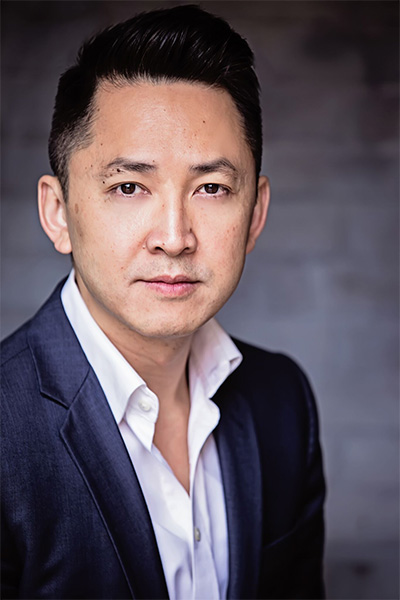 Each year, as they put the reading series together, their hope is to create the "best and most diverse" lineup they can, and Levy believes the 2017-2018 season fulfills that aspiration.
The 37th Inprint Reading Series begins Sept. 18, 2017 with Nathan Englander and Nicole Krauss, both reading from brand new novels: Englander's Dinner at the Center of the Earth is set to release less than two weeks, and Krauss's Forest Dark only days, before their appearance.
For scheduling reasons, the series skips October and offers two evenings in November: Jennifer Egan with her new novel Manhattan Beach and Claire Messud, whose novel The Burning Girl came out this summer, on November 6 at the Cullen Theater (Wortham Center) and Viet Thanh Nguyen Nov. 13, 2017 at Stude Concert Hall, Rice University.
The series takes a break for the holidays and comes back with a returning literary star, Jhumpa Lahiri, Jan. 29, 2018 at Cullen Theater. On February 12, the prolific novelist and award-winning screenwriter and film director Paul Auster makes his Inprint debut at the Alley Theatre.
Spring delivers two international writers, Aminatta Forna and Samanta Schweblin, March 26 at the Alley. Poets close the season during National Poetry Month, with Rigoberto González and University of Houston faculty member, Kevin Prufer, April 23 at Stude Concert Hall.
The authors this season come from a wide range of backgrounds, continents and literary traditions, which is never accidental on Inprint's part.
"Houston is an incredibly diverse town, and I feel like the reading series this year, perhaps more than others, really speaks to that diversity," says Levy. "We want to embrace it. We have a big Vietnamese community, a big south Asian community. This town is 40% Spanish speaking. There are a lot of African immigrants here. It's that crazy quilt of Houston we want to have represented."
Of course, these authors have also garnered a multitude of major literary awards. Egan, Lahiri and Nguyen have won the Pulitzer Prize. González holds an American Book Award. Subscribers will also meet many writers new to the Reading Series, with only Krauss, Egan and Lahiri returning.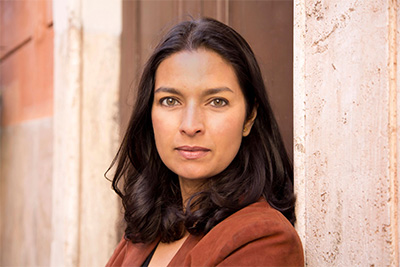 How Inprint pieces together this seasonal selection of storytellers sometimes becomes an intricate story unto itself, especially as Inprint often pairs two writers on the same night, looking for an "affinity" between them or to create literary sparks when "the work of one writer speaks to another."
For example, Levy says Inprint has been awaiting news of Egan's latest book for some time, and they were eager to host her as soon as it was published.
"We didn't envision pairing her originally, but she prefers to read with someone else.  Claire Messud and she are friends. We found out that Claire Messud was coming out with a new book, which is big news in and of itself, and they were both delighted to read with one another."
Other times, the authors might not be good friends or even know each other, but the Inprint staff see that "affinity" between the writers' work or wants Houston readers to make a literary discovery, as is the case of the March reading featuring Aminatta Forna, who was born in Scotland, raised in Sierra Leone, and the Argentinian Schweblin.
"We want a few people in the series every year who are surprises to folks and who bring something fresh and new to the lineup," says Levy.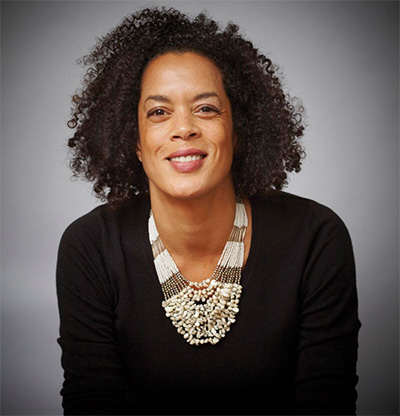 Meanwhile, a writer of Nguyen's caliber would easily find a place on Inprint's must-hear list, but this year created an additional enticement as Inprint partners with Rice University to present Nguyen as part of the Rice University President's Lecture Series and in conjunction with Houston Public Media's Vietnam: The Houston Connection, the expanded community programming around Ken Burns's documentary series, The Vietnam War.
"I think one of the key considerations for us is that we want the quality of the experience of the evening for the audience to be a great one," says Levy. "Some of that is two writers and some of that is one. It really depends on the personality of the writers. Also we want the conversation afterwards to be as rich and lively as possible. We want the whole experience to be something special."
—TARRA GAINES