Mario Aschauer, Founder and Artistic Director of Houston's newest early music ensemble Harmonia Stellarum Houston (HSH), likes to take road trips to look at organs. "My first love is organ," he professes. He is particularly interested in 16th and 17th century Italian organs, and even more specifically what late Renaissance Italian composer Claudio Monteverdi required for his opera L'Orfeo (one of the earliest known operas), the "organo di legno" or organ with open wooden pipes. "There are only two such organs in the world that have survived," explains Aschauer. One is in the Hofburg Silver Chapel in Innsbruck, the other at Santa Maria delle Grazie in Montepulciano.

"For a while now people have been interested in recreating this type of instrument. I started dreaming about an organ like that," says Aschauer. "An organ in an ensemble like this is important because it's really the foundation. Visiting these organs is like peeking through the keyhole of history because it gives you an idea of the soundscape in which they were conceived. It gives you a volume idea, a timbre idea, basically a benchmark of the sound world. Then we can imagine what everything else around it must have sounded like to make sense."
Now this ideal historical instrument for the Italian Renaissance and Baroque repertoire is being designed and built for Harmonia Stellarum and will arrive in time for the grand finale of the ensemble's second season (April 21, 2024). HSH will celebrate the arrival of this extraordinary instrument with antiphons for the feast of St. Cecilia, the patron saint of music. Aschauer has also programmed the rarely performed second Magnificat setting from Monteverdi's 1610 Vespers. "Monterverdi was really adamant about how the organ is used in this piece," emphasizes Aschauer. "He wrote the specific stops the organist should use, and our organ has all those stops. I thought it would be really cool as a first project [with the new organ] to show all the colors the organ has and that Monteverdi explicitly requires for this piece."
This quest for authenticity in the pursuit of historically-informed performances is a passion and obsession for Aschauer. His work sits at the intersection of music scholarship and performance. Aschauer grew up in Linz, Austria, where he benefited from the country's strong music education system. He was able to acquire a conducting degree before graduating high school, and tour all over the world with an outstanding choir at a young age. "It became very clear what it means to be a professional musician, what the expectations are," recalls Aschauer.

His growing interest in the musical text, seeking out primary sources and deciphering the original, led him to the field of musicology. "I'm a weird musicologist in that musicology never interested me as a field by itself. I don't think there can be real serious music historiography without the sound." Aschauer is interested in the creative process of the composer, how the composer works, how a piece comes to be in terms of sketches, drafts, and preliminary manuscripts, following the process from the first idea to the finished product. His extensive work for the German music publisher Bärenreiter has included new scholarly editions of keyboard music by Schubert, Beethoven, and Mozart.
The Beethoven Bagatelles concert (Oct. 3) will feature a "duel" performance by Aschauer on the fortepiano and Diego Caetano on the modern piano, to coincide with the release of Aschauer's new edition of the Bagatelles. Of particular interest is a portfolio found after Beethoven's death which includes a draft to the famous "Für Elise," very different from the version most listeners know. "I go around chasing manuscripts," chuckles Aschauer, "because the musical text is about as close to a standard of performance practice as it gets. This is where it always has to start, with the text itself." Aschauer relates the fascinating story of how the manuscript of this entire portfolio ended up in Beethoven's drawer, was sold off to several collectors after his death, auctioned in Paris in the 1860s, then dispersed as individual sheets in half a dozen libraries. He has meticulously reconstructed the portfolio to be published for the first time this fall. "It'll always be a puzzle," Aschauer says of the process. "It's piecemeal and you miss a whole bunch, but that's the only way we can do it. I'm not claiming this is the only truth, but I'm interested in this approach and want to offer it to my audience."
Harmonia Stellarum is modeled after the great court chapels of the 17th century. "In almost all cases these chapels had singers and instrumentalists," explains Aschauer. "That's because they had to serve basically all situations of everyday life, which is partly church, partly theater, and partly in the chamber."
The interplay between the vocal and instrumental is of utmost importance. Aschauer is fostering a regional vocal ensemble, while bringing in the best instrumentalists in the field of early music performance to Houston. "I want to bring people who have dedicated their lives to historically-informed performance practice and scholarship."
Core instrumentalists include New York-based baroque violinist Manami Mizumoto as concertmaster, Philadelphia-based cellist/gambist Caroline Nicolas, and her husband Kevin Payne as the main continuo player. Aschauer is working to develop a signature sound for the group, one that can be easily recognizable if one is to turn on the radio and hear the ensemble. "It's a question of quality, dedication, and meaningfulness," he emphasizes. "I want to mean it. I want everybody to really want it."
Aschauer is Associate Professor of Musicology at Sam Houston State University and Director of its Center for Early Music Research. Even more impressive than his academic resume and wide-ranging scholarly research is his ability to make music history exciting through deeply expressive performances and meaningfully conceived programs.
The opening program of the 2023-24 season Baroque Beginnings: New Music! (Sep. 12) features highlights from Giulio Caccini's Le Nuove Musiche (1602). "I think this period in music history is one of the most fascinating moments ever," exclaims Aschauer. "It's about as fascinating as when tonality fell apart around 1900. A long-standing tradition is being abandoned to support a new idea of musical expression." The invention of monody, a single voice accompanied by a chordal instrument, sparked a musical revolution and paved the way for the burgeoning of opera.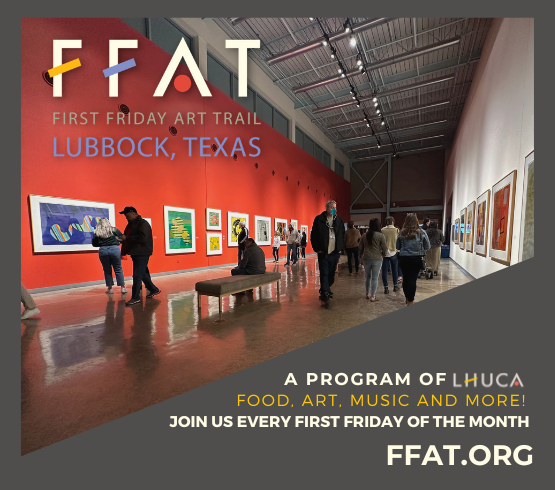 Caccini was a leading member of the Florentine Camerata, a group of thinkers and musicians who envisioned a new aesthetic in music in the early 1600s. The polyphonic Renaissance had reached its peak with its increasingly complex madrigals, resulting in beautiful music that nevertheless lacked a direct approach in expressing the emotions of the text. Caccini was one of the first composers to show what a new style could look like with this collection titled
New Music
. "Imagine anybody in 1602 who got a hold of this music," muses Aschauer. "They would be saying what the hell is that?" Aschauer explains that for the longest time harmony was the result of the horizontal counterpoint, but now this whole concept was turned upside down. "Harmony as chords above a bass line is one of the most mind-blowing changes in concept that I can imagine," says Aschauer. "This is really what Baroque is. It starts with the invention of basso continuo and the concept that a piece is a harmonic progression." In the new style, a dramatically charged solo voice sings in the recitative style, with the expression of the text being of paramount importance. Caccini employs love poetry by some of the most renowned Italian poets of his time.
The holiday program Schütz: Christmas Story (Dec. 3) pits Heinrich Schütz's History of the Birth of Jesus Christ, composed in the new monodic style, against the little-known allegorical oratorio Trialogue on the Birth of the Lord, by Giovanni Battista Pederzuoli. In the 17th century, the performance of opera was forbidden during Advent and Lent in both Protestant Saxony and Catholic Austria. Both composers, in Dresden and Vienna respectively, worked around the ban in innovative ways to rescue their courts from operatic fasting. "I love to put pieces in their context," says Aschauer. "Their strengths come out even more in their differences. These two composers are using similar musical expressions but following completely different aesthetic paths."
Aschauer shows his knack for imaginative narrative programming in Music for Queen Margaret (Feb. 3, 2024) at Rienzi. It began with a portrait he saw at the museum. "You can't escape this painting," remembers Aschauer. The stately, larger than life-size portrait of Margaret of Austria, Queen of Spain by the court painter Juan Pantoja de la Cruz serves as inspiration for this concert. "We are telling a musical biography of Margaret who lived during this extremely interesting moment in music history around 1600." The program follows Margaret's life from her birth in Graz, Austria, to her journey to Spain to marry the future king, and finally her life at the court of Madrid, where an active music scene was fostered by her husband Felipe III.

Mozart's spectacular
Missa Solemnis in C Major, K. 66
(Oct. 15) and Bach's cantata
Tilge, Höchster, Meine Sunden
,
BWV 1083
(Feb. 17, 2024), essentially Pergolesi's popular
Stabat Mater
in German disguise, round out a busy, ambitious season for the ensemble.
Aschauer has been overwhelmed by the audience response throughout the first season of the ensemble's existence. Well-attended concerts and generous financial support are one thing, but the interest in the music and how it is performed is even more encouraging to Aschauer. The last concert of Monteverdi's Madrigals of War and Love was sold out. "Who would've thought Monteverdi would attract such a crowd?" Aschauer continues, "The audience was shattered by the music of Monteverdi. You could tell in their faces. It's important for us to create this type of experience. It's got to be the real thing."
–SHERRY CHENG