Artists of Houston Ballet in Anna Sokolow's Opus '65 in 1969.
Photo courtesy of Houston Ballet and Shirley McMillan.
---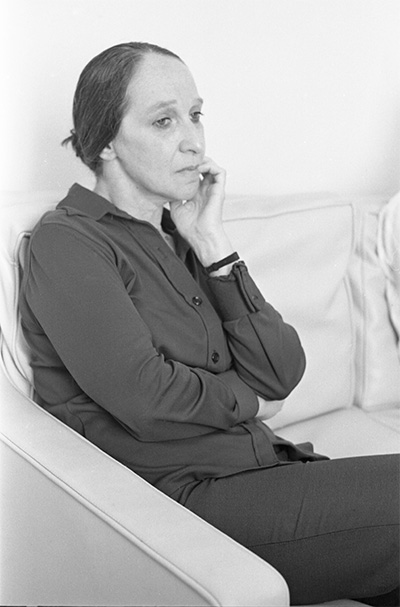 I've always had a pestering curiosity about Anna Sokolow. A great American choreographer who influenced the development of modern dance in America, Israel, and Mexico—to say nothing of the famous actors who credit her as a force in their training, including Faye Dunaway, Julie Harris, Eva-Marie Saint, Jean Stapleton, Eli Wallach, Patti LuPone, and Kevin Kline—Sokolow nevertheless remains at the periphery of the canon.
But it was last summer, when Norton Owen, director of archives and presentation at Jacob's Pillow, handed me a copy of Larry Warren's book Anna Sokolow: The Rebellious Spirit, that my curiosity turned obsessive.
I read the book overnight. So what do you do when you read a book too quickly? You read the appendix.
Under the list of companies that performed her work I found this entry: "Houston Ballet, Opus '65, 1969."
What?
So how did this idiosyncratic choreographic voice end up at Houston Ballet, a company still in its infancy in 1969?
A fierce presence on the dance scene, Sokolow was known as the "prophet of doom." The renowned critic Clive Barnes described the Sokolow razor's-edge experience for an audience: "No one would go to Miss Sokolow for a good laugh—yet far more importantly no one would go to her for a good cry…. Sokolow's belief in humanity shines through her pessimism. Her pity and her compassion give her taut and tortured dances a justification."
In her relentlessly prolific career, Sokolow never shied away from politics, founding the leftist Workers Dance League during her stint dancing with Martha Graham (1930-38), and making dances about human suffering, war, and isolation. The daughter of Russian immigrants, Sokolow made her mark in New York City with such works as Anti-War Trilogy (Anti-War Cycle) (1933) and Sing for your Supper (1939), created for the Works Progress Administration (WPA). Her works with Jewish themes included her 1945 Kaddish and Dreams (1961), the first dance response to the Holocaust. Her later works addressed social isolation and urban life.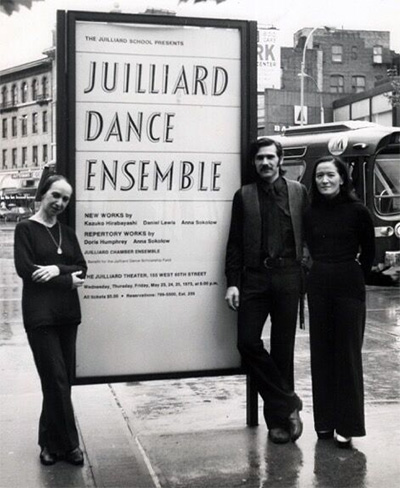 Her choreographic talents found their way to Broadway too with Candide, Street Scene, and Camino Real, and she was the original choreographer for Hair. It's hard to measure her impact on dance in Israel and Mexico, but it's there. She played a formative role in beginnings of Israel's Inbal Dance Company, founded to give voice to Sephardic and Middle Eastern Jews by bringing in elements of Yemenite, Moroccan, and Ladino culture. In 1939, she traveled to Mexico and helped lay the groundwork for modern dance in Mexico.
Jack Anderson sums up her remarkable contribution in the New York Times: "Miss Sokolow was concerned with the toll that society exacts on the individual; her signature pieces were powerful studies in alienation. But she could also create lyrical dance poems that were terse and penetrating. Pain was rarely absent from her work, but her style was abstract, not literal, focused on the essence of deep feeling."
The thought of Houston Ballet, then a fledgling young company—barely into its second season and struggling at the time—performing a dance by the "prophet of doom" already seemed like a groundbreaking choice.
But performing Opus '65, considered the mothership of rock ballets, was outrageously bold.
At the end of the ballet, the dancers scream all at once, then jump into the orchestra pit.
Shouldn't a baby ballet company keep to the classics? When the Houston Ballet Foundation gathered enough steam to launch a full-fledged professional company, did they really think their audiences were ready for a "beat" ballet?
Nina Popova, the first artistic director of Houston Ballet, apparently did.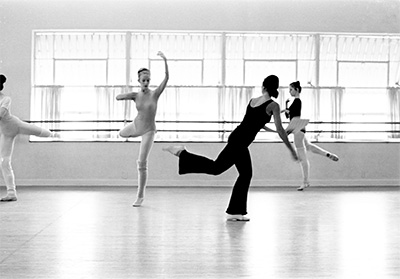 Nina Popova & Anna Sokolow
Getting to the bottom of all this wasn't easy. My first stop was Jessica MacFarlane, the newly ensconced archives intern at Houston Ballet. My timing couldn't have been worse. The fall season was starting and it was an all-hands-on deck-situation. I didn't hold out much hope for a quick response. Thank God for recently graduated dance nerds, because within 24 hours I received one of those pay-dirt emails with just about everything I needed to launch my search: reviews and previews, press releases, photos, the works.
All roads pointed to Popova for the decision to add Sokolow to the rep. She was a well- known dance figure when she was called upon to run this start-up troupe in Houston. She danced with the Original Ballet Russe (1940–1), Ballet Theatre (1941–3), and Ballet Russe de Monte Carlo (1943–5). She stopped in Houston many times when Ballet Russe did its yearly stomp through Texas. Popova also headed up the ballet department at the New York High School of Performing Arts (1954–67), where she crossed paths with Sokolow.
Popova proved to be exactly the kind of person you want at a new ballet company.  She was well connected in the dance world and knew everyone. It was Popova who called her friends Carla Fracci and Eric Bruhn and asked, "Do you want to come to Houston to dance Giselle?" Any big names that popped up in Houston during those years came because of their connections to Popova.
I found Popova the old-school way: the phone book! The 94-year-old ballet legend has done a lot since her seven years in Houston, so imagine getting a phone call out of the blue asking you why you put a ballet on stage decades ago.
But Popova recalled the details with extraordinary ease.
"The ballet was getting raves in New York," Popova said. "I thought it would be good for us; I did a lot of crazy things in those days."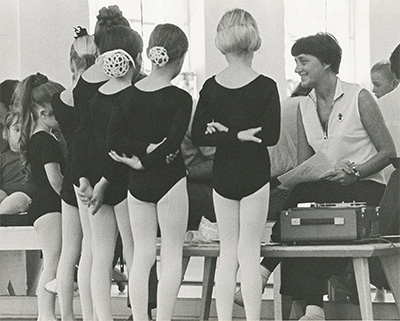 Popova recalls going to Sokolow's Greenwich Village apartment at 1 Christopher Street—the block where she lived for 50 years is now co-named "Anna Sokolow Way" —to ask her for the piece. Sokolow replied, "Why not? Yes, of course!"
"She was a wonderful lady, a character," adds Popova.
Popova was fully aware of the world around her and what was going on in youth culture, which had very little to do with sitting still at the ballet. She describes the reason the ballet came to Houston in more detail in an archival interview for the Houston Ballet documentary Breaking Boundaries.
"I saw it [Opus '65] in Manhattan. It was a strange ballet. I saw all these teenagers screaming and it seemed appropriate for what was going on with young people back then. This was the time to do it. And I thought, 'It's contemporary; it's interesting.'"
Reflecting on her choice, Popova said, "It was a huge gamble in a way. Houston was shocked. That's OK."
According to folks who know a lot more about Sokolow than I do, it made perfect sense. Paul Bloom knew Sokolow well during her in time in Israel and danced her masterworks Rooms and Dreams at Batsheva Dance Company. "She was ferociously honest," he explained, in a phone call from Tel Aviv.
As for Opus '65 in 1969, it was a no-brainer for Bloom. "It was the chaos of the sixties … a wild time."
Rebellion was just in the air.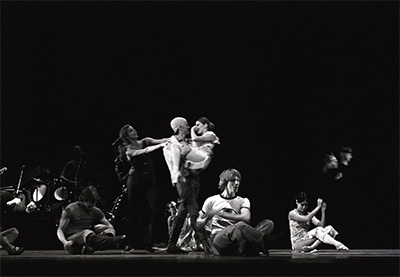 Beat Ballets
After Opus '65, rock ballets became a thing and Sokolow became the voice of the counterculture and disaffected youth.
The Joffrey Ballet premiered several groundbreaking rock ballets: Robert Joffrey's 1967 Astarte, a wild romp with sex, hippies, and politics, which landed them on the cover of TIME magazine in 1968, and was widely regarded as the first multimedia ballet with a commissioned rock score; Twyla Tharp's 1973 Deuce Coupe set to The Beach Boys, and in 1993 Billboards, set to music by the late ballet-loving Prince, with choreography by Laura Dean, Peter Pucci, Charles Moulton, and Texas native Margo Sappington, who got her beat ballet baptism when the Joffrey premiered Opus '65.
Houston Ballet followed up with James Clouser's 1976 Caliban, the country's first evening length rock ballet with tunes by St. Elmo's Fire, and Christopher Bruce's 1991 Rooster, set to Rolling Stones tunes.
Shortly after the success of Opus '65, Sokolow was hired as the choreographer for the Broadway sensation Hair, although she was dismissed before it opened.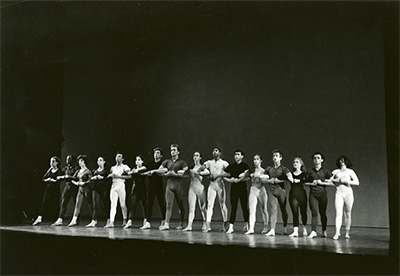 All about Opus '65
Opus had a long gestation, as she developed the work's themes in Opus '60 in Mexico and Opus '62 in Israel. The official iteration of Sokolow's Opus took place at Juilliard in 1963, with Daniel Lewis, one of her closest Julliard colleagues, in the cast. Her frequent collaborator Teo Macero composed the jazzy and dissonant score. That same year the dance philanthropist Rebekah Harkness, then the chief funder of the Joffrey, asked Sokolow to create a work for the company's State Department tour to Russia, the result of which was called Time + 6, also set to a score by Macero. The piece, which went on to be a success for Boston Ballet in 1966, is considered one of their most powerful works together, yet it had too much raw sexuality for Harkness. The State Department canceled the gig, and Harkness soon after left the Joffrey, leaving the company near collapse. Sokolow created Opus '65 as a gift to the company.
The true premiere took place at The Joffrey Ballet in 1965 to terrific reviews. It was former Houston Ballet artistic director James Clouser who told me that Popova had probably seen the Joffrey perform the ballet, and he was right.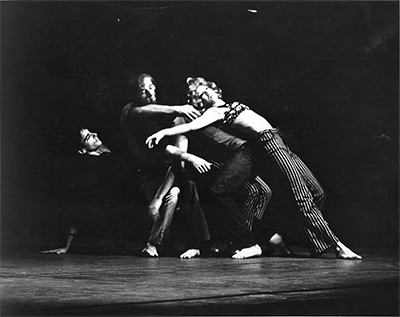 Jacqueline Maskey's description of Opus '65 in Dance Magazine in 1966 sets the scene. "The stage is peeled back to its brick back wall. The kids rush on at breakneck speed. They grab, desperately, fling one another about. A bored girl (Margo Sappington) and four boys shimmy and twist frenetically, crowded together as though packed into a telephone booth. The bunch assembles into what looks in its first amiability like a high school lunch period dance. But they turn ugly. They turn their sunglasses and vinyl jackets, their crazy footgear and headgear toward us in a spasm of hostility. They look directly at us and they gibber. And in a final defiant gesture they wash their hands of us and the whole mess they find their lives to be by dropping one by one over the lip of the stage, out of sight."
The ballet was a hit and became a potent model for protest works.
Warren concurs: "The work became the prototype for a plethora of rock ballets by other choreographers. It had a potent influence on Broadway as well." He's talking about Hair, and its more aggressive cousin, Oh Calcutta!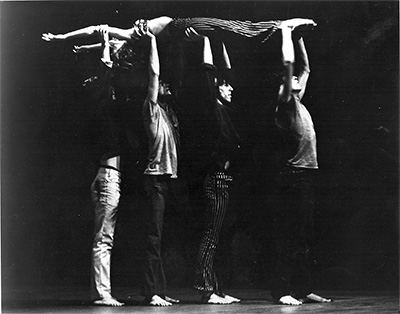 Anna Kisselgoff wrote in the New York Times, "Opus '65…is typical of a social protest ballet that Ms. Sokolow virtually invented. This is a genre that has been widely copied throughout the world—it is called the 'alienated youth' ballet—but there is still no one who can come up with the conviction of the genuine article better than Ms. Sokolow herself."
Baytown native and freelance choreographer Sappington danced the role of the "twist girl." She vividly recalls being in the studio with Sokolow while she was creating Opus '65.
"Working with Anna was life-changing," recalls Sappington. "It was new and exciting. She was such an inspiration to me as a young dancer. I learned to take authority. She was so specific about our intentions. She was a dynamo. When she walked into the room all eyes would be glued to her. She was fierce."
Sappington went on to set Rodin Mis en Vie on Houston Ballet in 1987, and to receive a Lifetime Achievement Award for choreography in 2005 from The Joffrey Ballet.
Anna at Houston Ballet
Carl Cunningham, the performing arts critic at The Houston Post from 1966-1995 and chronicler of Houston Ballet's history, described his experience sitting across the table from Sokolow in a Post profile, relaying her intense personality exactly: "When people speak of Anna Sokolow they call her the Francis Bacon of the Dance. A short, outspoken woman with a piercing gaze, she has become a visionary for the bold use of modern dance as an instrument of social criticism."
Cunningham reviewed the ballet too, vividly describing its flair and bombast. "But 13 company dancers turned to the violent-tempered frug-rhythmed mood of Miss Sokolow's Opus '65 verve, establishing real conviction in their dancing before they were more than three or four minutes into the work. With hair hanging freely about their shoulders, the hippie-clad dancers captured the sense of youth in revolt with remarkable realism."
I had to google "frug," a mid-1960s dance craze featuring vigorous dance set to pop music. Not that old.
It can also be used as a verb, as Ann Holmes, then the arts editor for the Houston Chronicle, showed in her feisty response:  "Opus '65 climaxed in a street rumble, a fierce motorcycle attack, and the kids shouting back against the din of the rock music. It's a ballet of youth—dancing discovering love, enjoying witty delicious indolence, sauntering, fruging, defending their rights to all those things."
Shirley McMillan, the sole dancer from the Houston cast that I could locate, turned out to be the dancer to find, as she had a standout role and a remarkable memory of the experience.
"Anna was serious and intense," recalls McMillan, who danced with Houston Ballet during the Popova years. "I loved the dance; it was so fun, jazzy, and modern," she said. "We danced in bare feet. We costumed ourselves, wearing our own blue jeans, with some help from the costume department."
"At one point, we put on motorcycle helmets, McMillan says. "The girls jumped on the boys' backs. We were like a motorcycle gang. One section called for me to put on a blond wig. I was supposed to be bored by everything. I got to yawn! Nina laughed, and I remember thinking,  'I can make people laugh.'"
The motorcycle part was interesting because Popova references Dennis Hopper's Easy Rider in her interview. Hopper's iconic road moved opened in 1969, the same year that Houston Ballet performed Opus '65.
McMillan remembers the ballet's famous conclusion in great detail. "The end was really cool. We ran up to the front of the stage, glaring at the audience and just yelled anything we wanted to all at the same time. We could say anything. It was about anger and rebellion. Then we jumped into the orchestra pit."
Thus far, that has been the sole orchestra pit jump performed by Houston Ballet!
Anna in Texas
My search for Sokolow in Houston led me to wonder about her footprint on the rest of Texas. Turns out, she touched many a Texan's dance life.
I started with Yacov Sharir, Professor Emeritus University of Texas at Austin, Department of Theatre & Dance, who refers to Sokolow as his teacher, friend, and mentor. Sharir worked with Sokolow in Israel and Europe.
"I had much luck to be at the right place at the time Anna was still very creative and productive. It allowed me to be included in so many ways at different capacities such as taking technique classes that she personally conducted, observing how she made work, assisting and participating as a dancer in her creative process, ultimately leading to new choreography," recalls Sharir, who ran Sharir + Bustamante Danceworks in Austin for several years. "She was very creative, imaginative, and an important choreographer with her own particular voice, thematic and political ideas that have made a substantial contribution both nationally and internationally."
Cheryl Chaddick, artistic director of the Austin-based Chaddick Dance Theater, worked directly with Sokolow at San Francisco Moving Company in Four Songs. "She seemed to like me, which was so interesting, since I was a bit of a rebel back then and wasn't quite aware of my personality so much," says Chaddick. "I particularly remember being so stressed out in the performance because in that work she choreographed us to run into corners, stop turn quickly and then lift the leg up high in first dégagé as we were to lean back. Beautiful to watch but hard to do, and we were instructed to it gracefully and slowly … of course."
Corpus Christi native and former dancer with the Jose Limon Dance Company Joe Alegado worked with Sokolow in Magritte, Magritte in 1982. He brings us into the studio with her:
"She was trying to get us to do a movement that required more power than we were giving, and for some reason unknown to us, we couldn't find it inside," Alegado says. "She came to us … and I have to say, most the men in the Limon Company during my time there were big, tall, strong men. We hovered over this tiny woman, yet when she came toward us, it was as if a hurricane had morphed into a raging bull as she lunged with such a power I felt each of us recoil in unison. After unleashing all that power, she looked back at us with that 'look' … and she said… 'like that.' Needless to say, we got the point—or rather, we felt her point."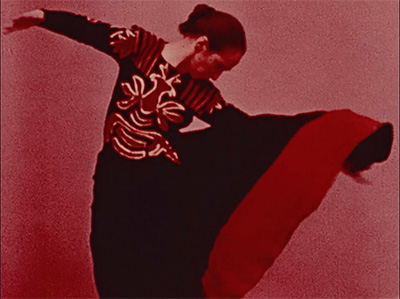 Several prominent Texas dancers and choreographers have Sokolow's works running through their dance DNA.
I wasn't remotely surprised to find out that Andy Noble had danced Sokolow's work.  The artistic director of NobleMotion Dance and associate professor of dance at Sam Houston State University makes ambitious and ruggedly athletic dances with his wife Dionne Noble. He danced in Sokolow's Steps of Silence, a work commissioned by Repertory Dance Theatre in 1968 and reconstructed in 2004 with Noble in the cast.
"The process was rich, and you could feel the work came from a place of suffering," recalls Noble. "One of the more challenging elements of Anna's work was the strong theatrical component that required you to be part dancer, part method actor. Steps of Silence, like much of her work, was politically and socially motivated and demanded that the dancer lose any performance elements that could be considered precious or contrived. I was asked to find my emotional dark corners and lean into them for the performance. I remember performing her work and I could feel the air get thicker—there was so much focused intensity. It is not the kind of work you could hide behind, you had to own all of yourself."
Another Texas dance rebel, Erica Gionfreddo, co-artistic director of Austin-based ARCOS Dance, danced Sokolow's masterwork, Dreams, as a young dancer with Second Wind Dance Company in Norfolk, VA in 2005. "It was an incredible experience to be trusted with performing such a monumental piece," recalls Gionfreddo. "It contemporized the historical figures I was studying and instilled in me the importance of preserving our dance legacy as the art form moves forward."
Works by Sokolow also made their way into Texas's college dance programs:
In 2008, Jim May, co-artistic director of Sokolow Theater/Dance Ensemble, set Sokolow's last work, Frida, at the Northwest Vista College in San Antonio. Jane King, Associate Professor of Dance, received an NEA grant for the project, which was a collaboration with Escuela Nacional de Danza in Mexico City. King had discovered Sokolow's work in the development of modern dance in Mexico during her Fulbright work and thought it would be an ideal time to introduce her students to Sokolow's work in an international exchange. She was awarded an NEA American Masterpieces grant for the project.
Ballade was performed at SMU in 1995 with the renowned Paul Taylor dancer Michael Trusnovec in the cast. He remembered it as one challenging experience. "At the time, with all the Graham work I was doing at SMU, there was such a different sense of expansion and breath and balance for me to find in the work," recalls Trusnovec.
And finally, the last time a Sokolow piece was danced in Texas occurred in 2012 when the University of North Texas Department of Dance and Theatre presented an excerpt of her masterpiece, Rooms, the very first modern dance work to appear on television.
Joys, Regrets and Musings
 There are still so many unknowns, missed chances and near-collisions in this story, some of my own doing. I could have easily seen Sokolow's work when I lived in Washington, DC, because Maryland Dance Theater performed several of her works. Remember, Larry Warren, her biographer, was the director of MDT.
During my research, I found a photo of Margalit Ovid working with Sokolow during the early years at Inbal Dance Theatre in Israel. Ovid went on to become Inbal's leading dancer.  I spent a week with her at Jacob's Pillow while she was performing in her son Barak Marshall's piece for the LA-based company BODYTRAFFIC. I missed the chance to chat with her about working with Sokolow in Israel during Inbal's formative years.
What fun to reconnect to former Houston Ballet dancer Gilbert Rome (Lauren Anderson's first ballet teacher), who remembered the flurry of those early Popova years and put me in touch with MacMillan.
During my phone conversation with Popova, she wondered if the ballet received positive reviews. Reading her the Opus '65 reviews, which I just happened to have in front of me, proved a great joy.
There was something of a full-circle moment when, on the very day of the Women's March, Managing Director Emeritus of Houston Ballet C.C. Conner gave McMillan a tour of Center for Dance, where she met artistic director Stanton Welch, executive director Jim Nelson and Houston Ballet Principal Conner Walsh and MacFarlane, the ballet's ace investigator/archivist. We peeked into the studios, offices, the archives, and the costume department along the way, marveling at how far this institution has come over the decades.
Walking through this impressive building, now housing a world-class company, it was in full evidence how the company's rich history, which includes gems of the repertoire like Sokolow's Opus '65, is part of the very fabric of Houston Ballet today. If a rep tells a story of a company, this one started with a bold risk.
Sokolow went on to amass a slew of honors and awards, including a Fulbright Fellowship to Japan, the Dance Magazine Award, a National Endowment for the Arts' Choreographic Fellowship, the Lifetime Achievement Award from the American/Israeli Cultural Foundation, the Samuel H. Scripps Award, and Mexico's prestigious Aztec Eagle Honor. She passed away at 90 in 2000. The Jewish Women's Archive named her one of its 2002 Women of Valor. Her work continues to be seen thanks to the efforts of The Sokolow Dance Foundation and Sokolow Theatre/Dance Ensemble.
Houston Ballet went on to do works by other modern dance masters, such as the world premiere of Paul Taylor's Company B in 1991, Twyla Tharp's In the Upper Room in 2009, and several ballets by Mark Morris. The company performs many ballets by Christopher Bruce, who brought Graham technique to the dancers. In fact, the company has become known for their riveting interpretations of contemporary work.
With what's happening in the world right now, it's stunning to see how relevant Sokolow's insistence on social justice is today. The local iteration of the Women's March was just unwinding as I walked out of the Houston Ballet building on that unseasonably warm afternoon after Conner's excellent tour. Rebellion is in the air again, so perhaps this is a potent time to salute Anna Sokolow's unexpected and unprecedented visit to Houston.
—NANCY WOZNY