Dominick Chenes in A Masked Ball.
Photo by Christine Chenes.
---
Austin Opera Rebrands for a Big Season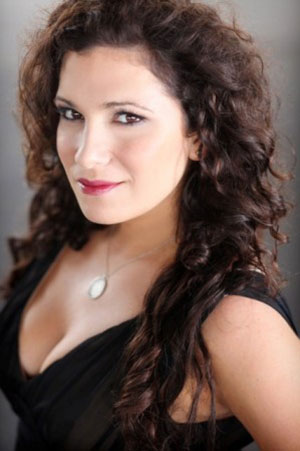 Austin Lyric Opera is now Austin Opera, a change that heralds new productions, big names, interesting collaborations, gala concerts, more outreach, and growth on the platforms that have made the company unique for 28 years. "It is time to take on a new name that communicates to Austin the thrill and sophistication of the work we put on the stage," says Joe Spector, general director.
In a big show of commitment to that vision from the community there has been a 33%  increase in subscribers. On the company side,  Maestro Richard Buckley, artistic director and principal conductor, recently extended his contract Austin Opera for four years; and the company has renewed the Austin Opera Orchestra's term for an additional three years.
"While Austin Opera's artistic vision includes bringing great performers from the world's stages to our productions, those shows could not exist without an amazing orchestra and chorus, stagehands, organizational staff, and others that are in many ways the heart and soul of our operation," insists Spector. "That is all about our Austin community."
A new tradition begins this year with the institution of an annual  season-opening gala concert to please the palates of the entire community. Spector says that the concerts will "offer Austin Opera the chance to create a more diverse season and present repertoire that might not necessarily fit into our mainstage opera lineup." He added that the concerts "will include some of the favorite music of Wagner and Strauss—composers that we don't often present—giving terrific balance to the season, and really offering something special for those in Austin that have an appetite for this great music."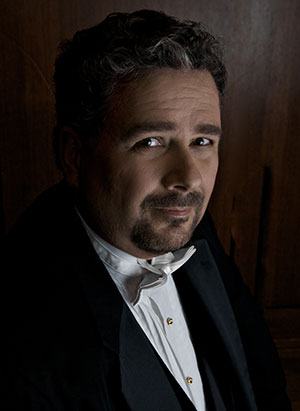 The company unveils its new look with a season brimming with big opera stars and collaboration that inspires growth and learning within the community. The company is bringing in one of the world's foremost projection designers, Wendall Harrington, for its opener, Verdi's A Masked Ball, in partnership with UT's School of Theater and Dance in a collaboration that will enable UT students to learn alongside a master in the field of design. Two big names— internationally-acclaimed soprano Joyce El-Khoury, and sought- after tenor, Stephen Costello— ring in the new year in Gounod's Romeo and Juliet. Finally, the mainstage season wraps up with Mozart's Don Giovanni, starring baritone Morgan Smith, who won attention for his role in Jake Heggie's Moby Dick, broadcast nationally on PBS Great Performances.
A new program highlights Austin Opera's revitalized approach to outreach: in partnership with Armstrong Community Music School, the company is offering the Sunday Matinee Music Camp, providing an affordable, educational experience for kids. "It's not outreach in the conventional sense," says Spector; "It does the most important thing that any program could: it enables people that might not be able to attend to come enjoy a show without breaking the bank. It goes to that important aspect of affordability that is so top of mind in Austin right now," explains Spector.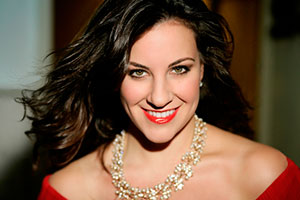 Continuing the partnership with UT and the Butler School of Music, a new master class series begins this season, connected to each of the mainstage offerings. The master classes are free and open to the public. "It's a great chance for folks to get a peek behind the scenes in the training of an opera professional," says Spector. "Our Tosca flash mob at Central Market generated a tremendous amount of excitement last year and will continue to look for creative opportunities to engage with our community and share our art form in ways that will delight and inspire."
— SHANNON LANGMAN