Matthew Dirst. Photo by Amitava Sarkar.
---
Ars Lyrica Explores Latin American & Spanish Baroque Music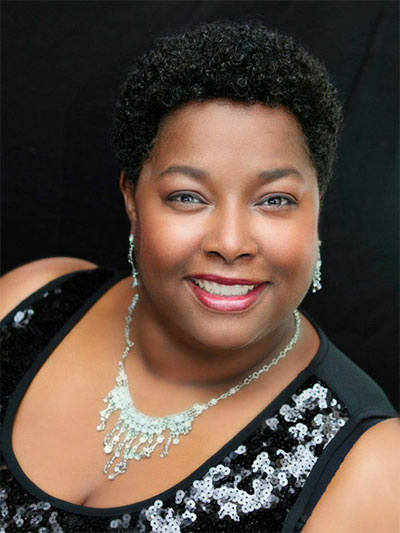 If you're looking for a little late-December cheer, it's easy to find a good party around the Bayou City. But, there's one ticket that brings together the festive atmosphere of a posh party and the sophistication of glorious classical music: Ars Lyrica's annual New Year's Eve performance.
"We've done a New Year's Eve concert since we started our series downtown in the Hobby Center," says Ars Lyrica's artistic director, Matthew Dirst. "And it's been very well received. Last year, we sold out."
This year's event, ¡Felices Fiesta!, Dec. 31, is an exploration of Latin American and Spanish baroque traditions, featuring the work of composers Juan Hidalgo and Antonio de Salaza. The evening has been curated by Richard Savino, who Dirst praises as a passionate expert in this style of music. The holiday-themed pieces from the 16th and 17th century should prove both exciting and familiar to audiences, according to Dirst.
"During the 16th through the 18th centuries, Spanish music really developed its own style," explained Dirst. "Prior to that, it had adopted aspect of Christian, Arabic and Jewish overtones. In finding its own style, Spain laid a foundation for its own composers to be uniquely Spanish."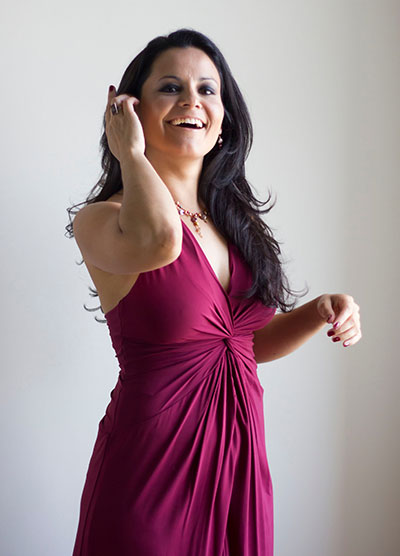 He says the two forms that came to the forefront of this movement were the romance and the villancio. Romances were based on poetry, often epics of Spanish war and conquest. Villancio became the term for music styles that weren't romances, but are often lively village songs. "This stuff is really fun," says Dirst of the spirited program. "And I think people will be surprised and pleased by how we can cut loose a little in a different vein."
Joining Ars Lyrica for the performance will be mezzo-soprano Cecilia Duarte, soprano Melissa Givens and tenor Eduardo Tercero, as well as Grammy-nominated guitarist Savino. Audience members can select from several ticket options for the event, including purchasing seats for the concert only, or packages that include dinner prior to the performance and a gala party afterward, culminating with a midnight Champagne toast.
Over the years, the New Year's celebration has become a tradition for the early music group, which was founded in 1998. Since its inception, Ars Lyrica has been dedicated to the presentation of Baroque music on period instruments. Working with a group of core musicians, Ars Lyrica has brought in singers and period-instrument performers to augment its presentations. Praised by Gramophone magazine for its "impassioned performance," the ensemble offers an annual season of 17th and 18th century selections.
"¡Felices Fiesta! is guaranteed to be a high-energy evening," says Dirst. "I'm looking forward to tapping my toes and playing along with Richard Savino."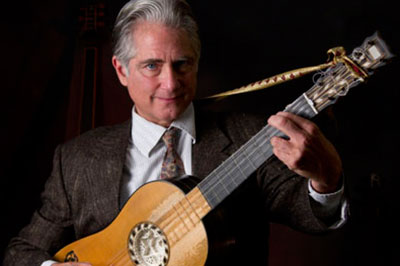 But he notes that the rest of the 2014-15 season has plenty of high notes of its own. Next February's performance, which falls on Valentine's Day, is called Love Letters, and is a collection of Italian love songs and cantatas by Monteverdi, Scarlatti and Vivaldi. Counter-tenor John Holiday and mezzo-soprano Ellie Jarrett Shattles will perform. The program is also part of the third annual Houston Early Music Festival. Later in the spring, the ensemble's season finale, Alexander's Feast, May 17, will feature the Houston Bach Choir. The program includes a rarely heard oratorio of how a musician named Timotheus aroused and moved Alexander the Great.
"It's so important to know where we come from," says Dirst. "And there's a direct line to be drawn from Monteverdi and Bach through Beethoven and Mozart and on into classical compositions today. That's why we perform as we do, to keep these traditions alive."
Dirst also says that he's discovered a willing audience for his group's work in Houston. "We are so fortunate here to have a vibrant musical culture. And we have such a great perfect storm of talented performers and audience members who want to go on a musical journey with us and both individuals and corporations who support the work that we do. That says something wonderful about our city, and it's helped Ars Lyrica grow and really thrive over its life."
— HOLLY BERETTO