When one of Houston's most acclaimed poets, Deborah D.E.E.P Mouton, set out to interview one the city's most legendary Houston Ballet dancers, Lauren Anderson, she didn't have a fully-formed creative objective. Yet, she wondered if Anderson had a much deeper story to tell than the one the public knew so well.

The past several years, the national and international dance spotlight had finally lit on Anderson's legacy as one of the first Black principal ballerinas of a major ballet company. The dance world began celebrating an artist that Texans have loved for decades. Along with the awards and accolades, news profiles had also chronicled some of Anderson's life struggles and her battle with addiction. Now everyone knows Anderson's inspiring tale, right? Mouton wasn't so sure and thought a performative piece might give the dancer, educator and woman a way to claim her own story.
The creative fruit of a three-year conversation between Mouton and Anderson now ripens into the new theatrical piece, Plumshuga: The Rise of Lauren Anderson, making its world premiere at Stages Oct. 7-Nov. 13.
"I was thinking that it's so messed up that Lauren doesn't get to tell her story," Mouton told me when I asked about her initial ideas for a show about Anderson's life.
"Everyone has had a moment to tell her story. The Houston Ballet has a version of Lauren that we see. There's nothing wrong with that. They had their dancer who was on this untouchable pedestal in a lot of people's eyes. The news media had their chance to tell who they thought Lauren was. I'm sure that anyone who has loved her has had their moment to say who Lauren is. But Lauren constantly says she found a voice in a medium that she doesn't actually use her voice. So I started thinking about what it would mean to give Lauren her voice."

­­­
After three years interviewing and forming a bond with Anderson, Mouton knew that giving voice to Anderson on stage would not take the form of a play or musical in their most traditional sense. Instead she describes
Plumshuga
as a choreopoem/theatrical work.
One of the advantages of the subject of a bio-theatrical work being alive, and in Anderson's case still very much literally on pointe, is that Mouton could go directly to the source with questions.
"In my creative world, I'm going to make things a little more abstract. I'm going to pull things a little further—not as far as truth—but more towards the fantastic. If those things don't feel authentic to her, then that's not going to work."
Mouton refers to the old adage of "write drunk, edit sober" when discussing her interviews and conversations with Anderson, though of course they stayed sober the entire time. She explains that those years of talking got them to a place where Anderson felt free from the need to filter herself while trusting Mouton to understand what could go into Plumshuga and what could not.
"Does that mean that we change the truth? Absolutely not, but we are mindful about the consequences of displaying certain things on stage and that those things live beyond just telling the story," Mouton explains.
Her ideas about structuring the piece also helped to put Anderson at ease about her ongoing personal and professional relationships. Mouton will not structure this show with entrances and exits of many other characters. For example, specific people in Anderson's life will not be named in the script nor played by actors.
"We would just let love be a character and that emotion could carry all of the complications of every relationship she's been in," Mouton describes.
As she formed the story for the stage, Mouton realized "Maybe the only voice in this piece needs to be Lauren," and that the main roles should all be versions of Anderson. In Plumshuga, a mature post-dancing career Lauren tells her story to the audience joined onstage sometimes by younger versions of Lauren, including a  student Lauren, played by a dancer from the Houston Ballet academy and professional ballet dancer Lauren, played by a principal dancer.
Dance and music become intrinsic aspects of the piece that includes original music by Dallas composer Jasmine Barnes, with lyrics by Mouton, and the show has two choreographers, Houston Ballet artistic director Stanton Welch and Urban Souls founder and director, Harrison Guy.
"There are moments that exhibited more of Lauren's prowess as a ballet dancer and we allow those moments to be gifted to Stanton to do something really magical with," describes Mouton of the choreographic duties distribution.
"For Harrison, we started thinking about what are the cultural moments. What are the moments where her feet feel grounded? What are the moments where she is undeniably herself, that she can't put on the airs of ballet that makes us look at her as if she's untouchable."
"It really is a collaborative conversation between Stanton and Harrison," she explains.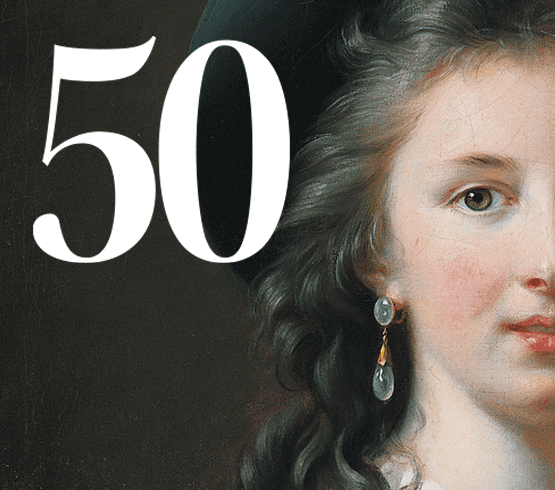 Perhaps this balance of choreography cultures reflect the show's title in some ways. Anderson's taking on the Sugar Plum Fairy role in
The Nutcracker
was groundbreaking, but it was also a role she danced more than any other throughout her career.
"I thought it was important to include that, but I didn't want it to be the Sugar Plum Fairy for obvious reasons. I started thinking how do I make it Black or how do I make a cultural reference to it. I started thinking about grandmas always calling you Shuga, so maybe it's the Plumshuga."
But the second half of the title perhaps becomes just as important for Mouton and audiences when we think about the larger resonance of Anderson's story.
"When it came to the 'Rise of Lauren Anderson,' you know we constantly see images of those who struggled through addiction who maybe become sober afterwards, but are somehow deficient or broken or not their full selves afterwards," she describes. "I think every Black film where someone struggles with addiction they're barely making by the end of the movie. We're all really proud that they could do this very minimum thing because of how hard the ride was. But with Lauren I've never seen that. I've seen her maybe even be more magnificent after her sobriety."

"So for me the rise made the only sense. I think the rise is still happening. To rise you had to one time be low, and I think this piece shows us a little bit of both."
And if, like Anderson's acclaim, Plumshuga dances and rises beyond Stages, Houston and Texas, well Mouton doesn't mind putting that idea out into the universe.
"I would always love a future production. In my grand mind, I would love to see this piece on Broadway, and I'm not shy about saying that. I think there's something that's very universal, inviting and uplifting about her story that has not been told this way before."
—TARRA GAINES