Texas Music Festival Turns 25
---
IMAGE ABOVE:  Music Director and Chief Conductor of the Texas Music Festival Maestro Franz Anton Krager conducts the Grand Celebratory Concert on June 7 at University of Houston Moores Opera House.
---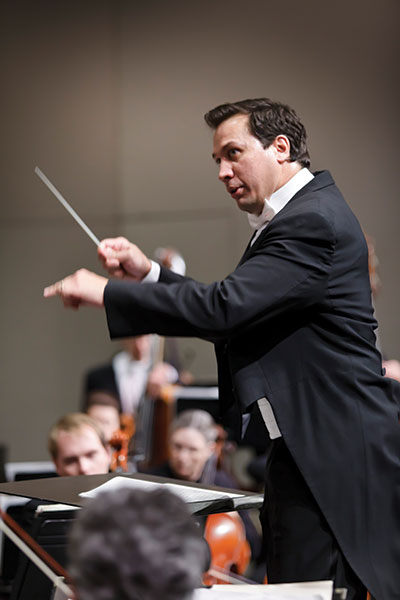 The celebratory spirit of The Texas Music Festival, May 30-June 28, is infectious. This summer marks 25 years of bringing classical music's rising stars to Houston. "When we started no one knew what TMF was," says Alan Austin, the festival's general and artistic director. "Now we have come to have a level of respect both nationally and internationally, which we can gauge by the number and talent of students who come to Houston from their native countries."
TMF has grown into one of the most competitive programs in the country, with student applications rolling in from across the globe. Today, the festival includes ballet and opera orchestra training as well as institutes for Bel Canto opera studies, jazz, classical guitar, and high school piano. TMF has also has expanded its faculty and guest list of prominent conductors and composers.
Some of the most impressive emerging college age and young professional musical talents from around the world spend the better part of their summer as TMF fellows on the University of Houston campus, immersed in the festival's challenging four-week-music-cram-course, with all of UH's musical facilities at their disposal.
Master classes, rehearsals, performances, and other musical experiments stretch and grow students' skills and confidence, guided by distinguished artists from the Moores and Shepherd schools of music faculty, principals and members of the Houston Symphony, Houston Grand Opera and Ballet orchestras, and internationally-recognized guest artists.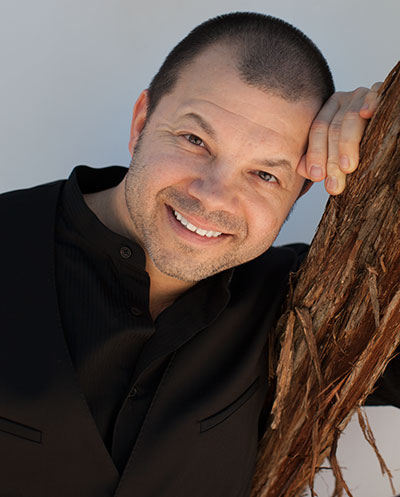 Austin was a student of TMF in 1990, the year Immanuel and Helen Olshan founded the festival. The Olshans were major supporters of the musical arts and wanted to provide opportunities for young talent to perform for Houston audiences, such as they saw in other cities during their travels.
He explains that the tenacious Olshans jumped in, sans any "feasibility study" and, today, the Immanuel and Helen B. Olshan Foundation fully funds TMF participants. Austin further explains that the experience for the TMF students is similar to auditioning for a major orchestra; the pressure is on them to develop in orchestral, chamber music, and solo performance. Students have only one week to prepare each concert performance they give throughout the festival for enthusiastic public audiences at Moores Opera House and Cynthia Woods Mitchell Pavilion.
Another attractive yet challenging opportunity for TMF participants is the Cynthia Woods Mitchell Young Artist Competition (all finalists receive a cash prize). The 2014 winner will perform with the Festival Orchestra, conducted by Maestro Carlos Spierer, at the Cynthia Woods Mitchell Pavilion in The Woodlands, and at a subsequent performance at Moores Opera House, and will be invited to appear as a soloist with the Akademisches Orchester in Leipzig, Germany at the famed Gewandhaus.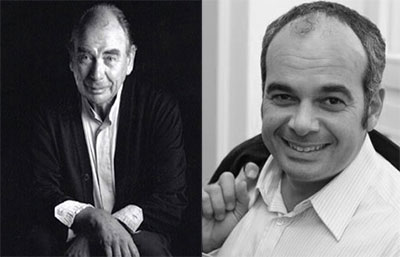 "TMF is, in essence, training musicians for the 21st century," explains Austin. "We teach them to recognize how their ability fits into the larger scheme of things." The festival also offers a glimpse into musical, entrepreneurial, and administrative possibilities. For example, the TMF schedule includes a presentation from 47 Strings, a community outreach program created around a harp concert series; a panel discussion with the three newest members of the Houston Symphony Orchestra; and a psychologist who discusses performance anxiety.
Highlights of the 25 anniversary season include the opening Festival Orchestra Concert with The Houston Symphony Chorus, featuring Gustav Mahler's Symphony No. 2 in C Minor (Resurrection), under the baton of Franz Anton Krager and choral direction of Charles Hausmann. The concert, and the entire 25th season, is dedicated in memory of David Tomatz, TMF co-founding director, who passed away this past January.
The Grand Finale is poised to be a transcendent experience with one of America's most dynamic and accomplished young conductors, Mei-Ann Chen, featuring An-Lun Huang's Saibei Dance (Lantern Festival) from Saibei Suite No. 2, Op. 21 and Dmitri Shostakovich's Symphony No. 10 in E Minor, Op. 93.
The finale also includes a performance from Time for Three, the world's first classically-trained garage band, who will play Travel in Time for Three written by Chris Brubeck. As Austin suggests, "Imagine if Jimi Hendrix had played violin. Similarly, Time for Three disrupts the notion that classical music is not an approachable thing."
With the impressive 2014 schedule, increasingly competitive student applications, and a glowing reputation that shows no signs of tarnishing anytime soon, Austin gives a friendly warning to those who might be on the fence about experiencing all that TMF has to offer. "The festival is now at a level that it is a shame—there really is no excuse!—if people don't hear and see it."
—NANCY ZASTUDIL