Photos courtesy of Orchestra of New Spain.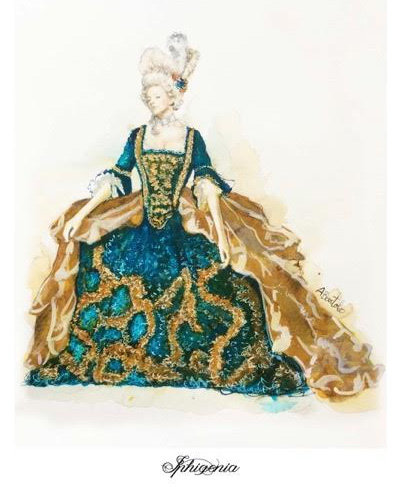 The hole in the history books made no sense. Spanish music had flourished during the Renaissance, when composers created rich choral music for churches and stately dances for royal courts. But the music world acted as if Spanish composers had practically vanished during the baroque period: Germans, Italians, Frenchmen and Britons got nearly all the attention.
Grover Wilkins III, a conductor raised in Dallas, thought Spanish baroque music worth hearing had to be waiting somewhere. Poking around in France's Bibliotheque Nationale as he researched an unrelated topic, he found his first bit of proof: a Spanish-music anthology published in the 1800s, Lira Sacro-Hispana. Opening a volume of choral works, he read through a requiem mass for Queen Maria Barbara, who died in 1758.
"That piece was clearly of a quality that could not have existed in a vacuum," Wilkins recalls. The discovery helped launch Wilkins on a path he has traveled for more than 25 years as music director of Dallas' Orchestra of New Spain. Named for the long-ago colony that included much of Texas, the group rediscovers sacred music, theatrical works and other lost gems from 17th and 18th Century Spain.
"The music is just divine. There's no other way to put it," Wilkins says. "This is fabulous theater music. And what's interesting is that the theatricality of these composers gets into their liturgical music as well."
The spotlight falls next on a work by the composer whose requiem caught Wilkins' eye in that Paris archive: "Iphigenia en Tracia," one of 20-plus zarzuelas by Jose de Nebra, a versatile musician born in northeastern Spain in 1702. Wilkins and company will give the work its modern-day stage premiere Feb. 13-14 at the Dallas City Performance Hall.
Audiences nowadays know zarzuela as a light-opera form that arose in mid-1800s Spain. But zarzuela's first incarnation appeared in the mid-1600s, when Spain's royals attended stage shows in the Palacio de la Zarzuela, a hunting lodge near Madrid. Baroque zarzuela had a serious streak, and Nebra based "Iphigenia en Tracia" loosely on a drama by the ancient Greek playwright Euripides.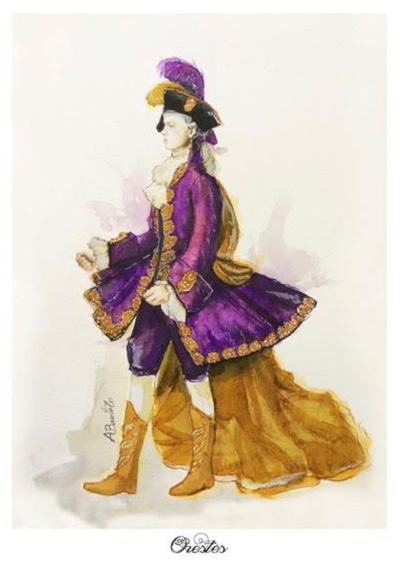 "Iphigenia" centers on three children of King Agamemnon: Iphigenia, Electra and Orestes. They have been separated so long that, when they meet in Thrace — a region now straddling Greece, Turkey and Bulgaria — they don't recognize one another. Amorous desires between siblings unaware of their connection are just one driver of the complicated plot, which also draws in siblings' original beloveds and a pair of servants who add comic relief. The story may be a head-scratcher, Wilkins says, but "it's put to beautiful music."
"It's the writing of a composer who has a great sense of melody, who has a great sense of style, and who knows the (capabilities of the) voice very well," Wilkins says. The score is replete with crisp tunes; dashes of poignant harmony bring out the characters' emotional pangs. Musical numbers tinged with folk dances such as the seguidilla add the flavor of Nebra's — and his audience's — homeland.
"He has the soul of a Spaniard," Wilkins says. In the February performances, soprano Anna Fredericka Popova — a regular with the Orchestra of New Spain and Dallas Bach Society — will star as Iphigenia, heading a cast of 15. Dancers, choreographed by Jaime Puente, will enhance the music's Spanish zest.
The Orchestra of New Spain will branch out from its usual musical turf in May, when it appears in the Dallas Symphony's Soluna festival. In honor of two literary greats who died 400 years ago, Wilkins and company will perform Shakespeare-inspired works by England's Henry Purcell, plus musical depictions of Cervantes' Don Quixote by Germany's Georg Philipp Telemann and France's Joseph Boismortier.
—STEVEN BROWN