Ian Derrer, The Dallas Opera's general director, still feels the glow. Last spring, when most opera companies only dreamed of getting back in front of live audiences, TDO produced a pair of socially distanced concerts. Admittedly, these weren't staged operas, but they let audiences experience two top-notch singers—countertenor John Holiday and mezzo-soprano Joyce DiDonato—in person.

"Even with a reduced audience, the energy was palpable," Derrer recalls. "People were so excited to be sharing music in person again." And the galvanizing DiDonato, who let loose with Hector Berlioz's quasi-operatic
Death of Cleopatra
and a modern work, "was in spectacular form."
Derrer and his company now are looking toward the new year and, finally, the return of full-scale opera.
First, the young German baritone Benjamin Appl will come to the Moody Performance Hall on Jan. 30 for the company's annual Titus Family Recital. As a student of the German-lieder icon Dietrich Fischer-Dieskau, a master of word-painting, Appl is "really of that school," Derrer says.
"He's a remarkable artist, particularly with German lieder," Derrer continues. Beyond the allure of Appl's "beautiful lyric baritone voice…you'll pick up the nuances with text and vocal color." And cozy Moody hall should showcase Appl well, Derrer adds. Thanks to it, "people have a new appreciation for intimate recitals."

­­­
Opera's grandeur will at last come back to the Winspear Opera House on Feb. 18, when TDO revives its production of Giacomo Puccini's
Madame Butterfly
(through Feb. 26). The company essentially is squeezing an entire four-opera season into the spring time slot—originally meant for just two productions—it had booked in Winspear before anyone heard of covid-19.
"We had to approach it like a puzzle—see what we could rearrange in the time frame we had already contracted, then add an opera here or there to build the season," Derrer says.
"Madame Butterfly will feature soprano Latonia Moore, who has portrayed Puccini's tragic Cio-Cio-San at the Metropolitan Opera and other top houses—and who has "a wonderful history with The Dallas Opera," Derrer notes, including playing the title role of Verdi's Aida. Another evergreen, Rossini's The Barber of Seville (March 19-27), will center on the Figaro of baritone Lucas Meacham, who has portrayed the resourceful jack-of-all-trades exuberantly for Houston Grand Opera and other companies.
For the first time in more than 20 years, Dallas Opera will stage Georges Bizet's The Pearl Fishers (April 2-10), a love-triangle drama best-known for its mellifluous tenor-and-baritone duet. The score's other highlight is the soaring, ethereal aria for Nadir, the tenor role. Derrer expects it to be a tour de force for René Barbera, the San Antonio native who has gained international acclaim for his bel canto finesse.
"Nadir has a couple of moments where you can really showcase beautiful sound," Derrer says, "and Nadir's aria shows off technique. He'll be really ravishing in that."
In the case of Jonathan Dove's Flight (March 4-12), the company is hanging onto a work it had already slated for this time frame. Premiered in England in 1998, Flight grows from the same real-life story that spawned the Tom Hanks movie The Terminal: Both dramatize the experiences of a refugee who hid out for more than 15 years in Paris' Charles de Gaulle Airport.
While Flight centers on the refugee—to be played in Dallas by countertenor Holiday—it's really an ensemble piece depicting a potpourri of characters passing through the airport, Derrer says. The cast will include the veteran Finnish soprano Karita Mattila in her Dallas Opera debut.
"As you might expect in an ensemble piece, it has a wonderful array  of bittersweet, poignant and comic elements throughout," Derrer says. "Karita plays an older woman who's a wonderful—kind of a vixen, I guess you'd say. And (other characters embody) the variety of other dynamics that you get with couples during their stays in the terminal."
The in-person crowds at the Winspear are only part of Dallas Opera's target, of course. The company also boasts a worldwide virtual audience. Its tdo network, which offers opera-related video programming on demand for free, has passed 200 million unique views of its performances, news, chats and comedy—the bulk of it produced by singers and other denizens of the opera world.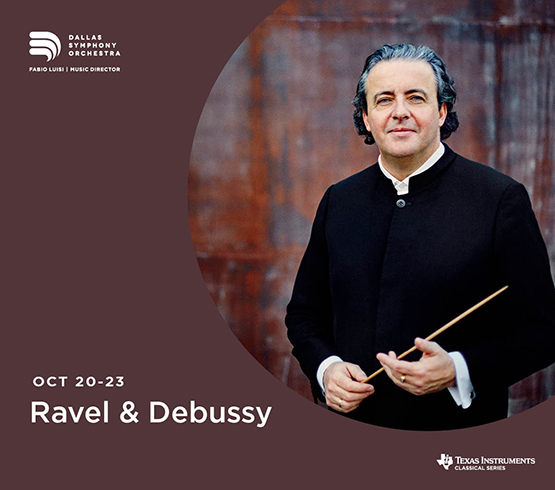 Dallas Opera now complements all that with a subscription streaming platform:
thedallasopera.TV
, with a basic fee of $4.99 per month. The ever-growing list of offerings, produced especially for the platform, includes concerts, films and more.
Viva Diva lets viewers relive that DiDonato concert last spring. Everest is a film of Joby Talbot and Gene Scheer's opera about a doomed climb—but it sidesteps conventional stage-performance video to bring the opera to life through animation reminiscent of a graphic novel. In Calleja: Lead Me Home, tenor Joseph Calleja takes viewers on a musical voyage to his native Malta.
Vanished, filmed in rural North Carolina, stars countertenor Holiday and tenor Russell Thomas in a drama propelled by the music on its soundtrack, including Leoš Janáček's song cycle From the Diary of One Who Vanished. It's directed by Ryan McKinny, whom opera lovers have—until this—known only as a commanding bass-baritone. As with many other contributors to tdo network and thedallasopera.TV, Derrer says, McKinny's pandemic-induced downtime drove him to pursue a fresh creative outlet.
"Ryan is an artist who found this other challenge," Derrer says. "He shows the world he can be a wonderful director and producer on his own, separate from what he does as a singer."

The subscriber base of
thedallasopera.TV
so far is "not huge, but it's growing, and that's what we like to see," Derrer says. Like tdo network, it enables Dallas Opera to reach viewers far beyond the Dallas area.
"An important part of the future is that we are a dual-track opera company," Derrer says. "The things we are doing onstage in the Winspear are immediately engaging to our community—bringing them into the opera house. That's not going to change. But the things we've developed during the pandemic are a parallel track—a digital stage. Those are very complementary."
-STEVEN BROWN