Even once the show goes on, the director's work is still not done. This has become especially true for the Tony winning director of Hadestown, Rachel Chavkin. First came her integral part in getting this modern mythical musical back on Broadway after over a year of darkened theaters around the world. Then came the monumental task of directing a simultaneous touring production for its journey across the U.S. with stops in Houston (Jan. 4-9 at the Hobby Center), Austin (Jan. 11-16 at Bass Hall) and Dallas (Jan. 18-30 at Winspear Opera House).

With music, lyrics and book by Anaïs Mitchell,
Hadestown
weaves together two ancient Greek myths with their seemingly very modern, it's-complicated love stories between Orpheus and Eurydice and Hades and Persephone. The show is set in a funky, bluesy, company-town underworld.
Chavkin, the innovative artistic director of Brooklyn-based collective, the TEAM, became an early developer of the project, partnering with Mitchell on its creation in 2012.
No stranger to shows that turn epic literature into commercial Broadway shows, Chavkin earned her first Tony nomination for the Tolstoy-based Natasha, Pierre & The Great Comet of 1812. When she won for Hadestown, her acceptance speech—in which she asked the simple question, "why aren't there more women Broadway directors?"—became one of the most talked-about Tony moments in recent memory.
During our conversation about putting Hadestown on the road, it was easy to see how agile Chavkin is at juggling all levels of creative projects. She had just come back to New York after a Houston visit with Texas-based artists and fellow TEAM members Nick Vaughan and Jake Margolin, who she calls family. Back in February 2020, she was in the audience for the duo's 50 States: Louisiana Diverseworks performance, one of the last shows at Houston's MATCH before the pandemic closed everything.

­­­
As we talked, she was coming and going between new and old productions, workshopping a new play, which might be a number of plays intertwined, on Ruth Bader Ginsburg and "what the Supreme Court is in our lives." She was also happy to discuss her new adventure inside the Marvel universe directing a scripted podcast series,
Wastelanders: Hawkeye
. When I asked if Greek myths might be a bit easier to detangle than comic book histories, she admitted with a laugh that was likely true.
Above all, she continues to stoke the machine that is the Broadway and touring productions of Hadestown. She explains that getting the show running again required "foundational rework."
Chavkin says the musical remains the same in story and song and even many cast members, but the people who create the nightly experience have themselves changed. There was definitely a process getting them back on stage.
"I think every artist and technician who is working on Hadestown is no different from the general population in terms of the amount of trauma we're all carrying from this pandemic, the isolation from the loss either on a personal level or on a more macro-national level," she notes.
"Coming back there was a very different air in the room and that continues to be true to this day, of how we are together emotionally, spiritually, how we are together inter-racially, because of course we're coming back after an incredible resurgence of the civil rights movement and a reckoning for racial justice."
And for an art and work that requires a great amount of trust between actors, artists and crew, even before we all became so cognizant of the very air we exchange, Chavkin explains that they needed to think about that trust as they drew the
Hadestown
community together once more.
"Because we're a myth, because there is a timeless quality to our story, it can really hold radical diversity of voices, styles, performers, including racial, religious and cultural identity. So one of the values of Hadestown has been to invite the artist to bring their whole selves, thus the room needs to be a very intentional place about that."
As an exercise in welcoming and convening, music supervisor Liam Robinson even led the room in a song/chant with the chorus: "I want your whole self/I want your whole damn self."
Chavkin directed the touring production and went them for the first preview cities and was there for the tour's official premiere at the Kennedy Center in Washington, D.C.
"Our cast for the tour is bonkers good. It's a very different cast from Broadway, and we are thrilled by them and what they bring." She notes that Hadestown was the first big touring production for many cities and found a profoundness in the experience of being there for the previews and opening.
"I think audiences are so relieved to be gathering again," she observed, adding, "There's something deeply holy about coming together as a group to hear a story and share an experience, however uniquely each individual experiences the show."
Even with her long history with the story and music, she says she did find new meaning and perspective on the show working on it once more after a darkened year.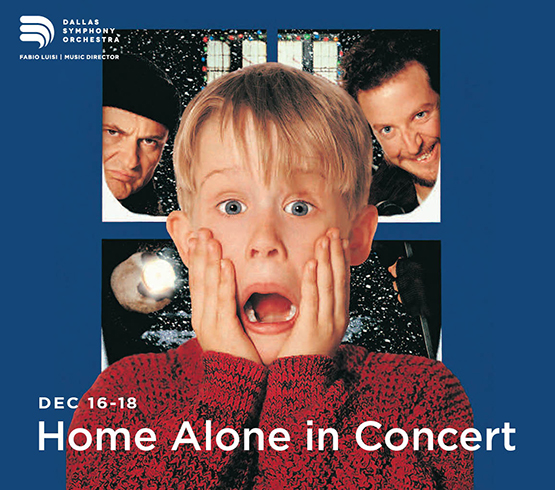 One instance in particular came when in an early run through she heard the song "Promises" again. The second-act duet between Orpheus and Eurydice stands as a counter to their first-act songs, when their love is still young and filled with hope.
" 'Promises' is quite different. It's much more sober. It's based on both of them having learned some very hard truths but deciding to continue their love for each other," Chavkin says.
"During Promises Orpheus sings to Eurydice that it's a long walk back into the cold and dark. Are you sure you want to go? And she replies: Take me home.
"That decision to continue to walk together after you know how hard the journey is going to be, I just found overwhelming emotionally in light of the idea that we've seen some of the worst during this pandemic and other things including January 6 and the murder of George Floyd. After knowing that, can we continue to share space together? That's a pledge that has to be renewed and is only meaningful with awareness of the weight. I find it very powerful."
When I asked her if the song has become a kind of metaphor for theater in general across the world, Chavkin says, "absolutely."
"Theater is essentially a container for community, and it's also a metaphor for community and fellowship. And those are the core themes of what Hadestown is. Can we gather around the fire to sing an old song again?"
—TARRA GAINES