Ballet Austin's spring season at the Long Center for the Performing Arts is composed of a mix of comedic, contemporary and canonical ballets that range from Artistic Director Stephen Mills's A Midsummer Night's Dream (February 11-13), to Her Stories (April 1-3) with unique works by three female choreographers, to the traditional Swan Lake (May 6-8).

Ballet Austin commissioned Mills to create his
Midsummer Night's Dream
in 1998, before he was artistic director of the company. It was so popular with audiences that the John F. Kennedy Center for the Performing Arts brought the production to Washington, D.C. in 2002. Mills's
A Midsummer Night's Dream
premiered with fanciful sets and costumes borrowed from Utah's Ballet West, and though the scenic design and costuming has varied with subsequent re-stagings of the ballet,
Midsummer
is coming full circle with the original Ballet West designs in this month's performances. One big-ticket item that will be different? "No dancer currently in the company has ever performed it before," said Mills.
Mills chose to bring Shakespeare's playful comedy of pre-marital mix-ups to the ballet stage over 20 years ago because, as he put it, "There's so little humor in ballet."
"I think we all got assigned [A Midsummer Night's Dream] in high school. The story resonated with my personal sense of humor. I personally enjoy working on the more slapstick scenes."

­­­
One of Mills's—and the audience's—favorite moments comes in the first act, when the four young lovers experience a chain reaction of unintended consequences at the hand of the mischievous Puck, leading them to chase each other through the forest. Mills felt strongly about wanting to communicate Shakespeare's humor, but in a way that would resonate with modern audiences. Mortals and fairies romp about the stage, with slapstick moments woven into the agile dancing.
Her Stories gives the stage to three in-demand female choreographers—Jennifer Hart, Amy Seiwert and Jennifer Archibald—each bringing her contemporary twist on classical ballet to the Long Center. The three ballets of Her Stories were supposed to close out Ballet Austin's 2019-2020 season, but then…well, you know what happened.
"COVID was my twentieth anniversary year [as artistic director of] Ballet Austin," said Mills. "It ended up being a year of reflection. I thought about the fact that if I extracted my own works and the classical ballet repertoire like The Nutcracker and the Swan Lakes, the choreography we've performed over the last 20 years has been divided evenly between male and female choreographers."
This is significant, as the choreographic world has historically been male-dominated, especially when it comes to classical ballet.
Jennifer Hart is no stranger to Ballet Austin, or to Austin in general. She's on staff with the Ballet Austin Academy, has choreographed on Ballet Austin before, and is artistic director and co-founder of her own local company, Performa/Dance. Mills asked her to create a new ballet for Her Stories because, "She's so talented and thoughtful about the work she does. I thought it was time for her to do a new work for the company." Titled Dream Songs, Hart's piece is about "conscious thought and dream thought, and the way these two intermingle." Performed en pointe with music by Italian composer, arranger and instrumentalist Luca D'Alberto, Mills calls the work "really lush and beautiful."
Amy Seiwert, founder and artistic director of the San Francisco-based contemporary ballet company Imagery, is setting
Traveling Alone
on Ballet Austin, a work she premiered on Colorado Ballet in 2012. A former dancer with the Smuin, LA Chamber and Sacramento Ballets, Seiwert first came to know Mills in 2006 when she was selected to participate in Ballet Austin's biennial choreography competition New American Talent/Dance. When she was artistic director of Sacramento Ballet from 2018 to 2020, she asked Mills to stage his
Hamlet
on the company, furthering their professional relationship.
Also danced en pointe, Traveling Alone highlights a series of solos, duos and trios dominated by sweeping arm motions—seemingly expansive enough to take on the whole world—while fissured costuming draws the eye vertically.
Finally, Jennifer Archibald will premiere an as-yet untitled new work in her signature style, a mashup of ballet and hip hop: "It's a different voice," said Mills. Archibald is the artistic director and founder of Arch Dance Company and the first female resident choreographer in Cincinnati Ballet's 40-year history. Though Mills has seen her work, he asked her to choreograph on Ballet Austin having never actually met her in person.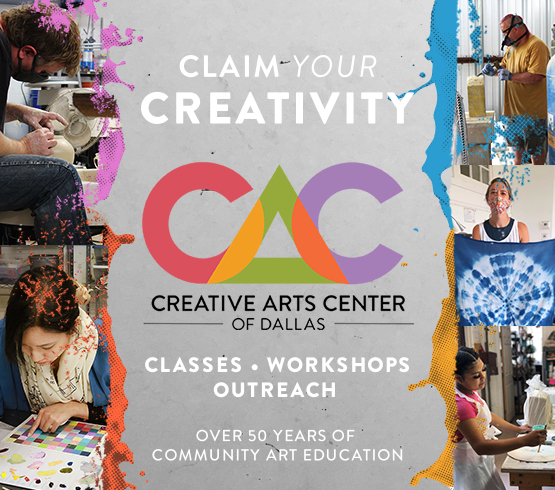 "She won't know anybody," said Mills. "She'll have to respond to the dancers that are in front of her. She will go into the process in a much more organic way, or a more intuitive way, I suppose."
The spring season concludes Mother's Day weekend with Swan Lake, the first ballet Mills ever saw as a student. It's a large-scale classic replete with feather-white tutus, royal intrigue and a dramatic score, and requires the dancers of Ballet Austin II and the Butler Fellowship Program in addition to the main company to bring it to life—45 dancers total. It's one of the most recognizable ballets in the canon, with "some of the most beautiful music ever written," said Mills of Tchaikovsky's score. With live accompaniment by the Austin Symphony Orchestra, Swan Lake is one to scratch that purely classical itch. Said Mills, "It's a glorious, glorious classic."
—CLAIRE CHRISTINE SPERA