Kristin Lucas, Air on the Go, 2015, video installation (detail), courtesy of the artist and Postmasters, New York.
---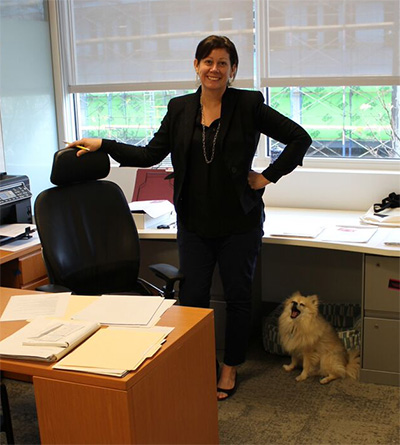 Houston-based DiverseWorks, with over thirty years of history commissioning, producing, and presenting collaborative arts, entered its next chapter when it opened its first show of the year, What Shall We Do Next?, through March 19 at its new digs in the MATCH.   A + C writer Holly Walrath sat down with Executive Director and Chief Curator Xandra Eden and Associate Curator Rachel Cook to discuss  the move, the new show and the future of the organization.
DiverseWorks was one of the organizations involved in brainstorming and forming the MATCH in its early stages. In the years since, the future of this unique space has undergone different stages of upheaval, and DiverseWorks enters the MATCH after moving just three years prior. What does the move to the MATCH move mean for DiverseWorks?
XANDRA EDEN: We've been involved and committed to the concept of a shared space for a long time. We moved to the Midtown space three years ago to bring us into the neighborhood and because we needed to move out of the space we were at. We've done a lot of programs in our Midtown space, and done a lot of different kinds of performances, but the MATCH is fantastic because have a beautiful gallery space that we can utilize for projects. We now have four other potential spaces where we can do performances or lectures or other unique events. It's a dream for the artists who we work with.
How will being in a shared space impact DiverseWorks?
XE: We can help to build collegial relationships with other arts organizations and learn about what they are doing. If there is a program we are doing that they are interested in or a program they are doing that corresponds with something we're working on, where an artist is developing something that is of interest to them, then we can create those new relationships and help to make things possible that would not be possible otherwise.
RACHEL COOK: I'm really interested in experimenting with the space and seeing what can happen with the works that are in there, and simultaneously thinking about how we can do things in the theater space. For our first show, I'm working with Julien Prévieux for What Shall We Do Next?, and he has some ideas of how people might see the works in the gallery and then experience the performance or vice versa.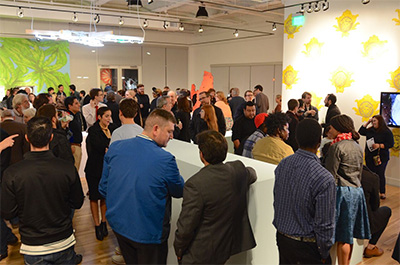 Will it be challenging coordinating with the programming needs of other organizations? How is the MATCH working with DiverseWorks to foster the creative process of the artist?
XE: Every year MATCH director Chuck Still and I will sit down and go through the upcoming season and the dates we need to do the programming that we do, and then there is a negotiation that will take place in terms of other organizations' needs. The interesting thing about DiverseWorks is that, because we commission a lot of artists, part of what we need from a space is to have some flexibility because the artists are creating their projects during the year. Nothing's set in stone because the pieces might change. Because MATCH understands that's what our mission is, we'll be able to continue to work that way with artists.
RC:  I like working with artists that are driving at certain questions and the end result isn't clear to them on the onset but it morphs as they go through it. That's what we can do that other spaces in Houston can't. DiverseWorks has done that throughout its history in various forms. Sure, we've shown completed projects, but we've also taken a lot of risks with projects. Former director Elizabeth Dunbar and I did an archive show and that was amazing to go through and discover these projects. Even if I thought I knew what DiverseWorks did, I really realized a lot more how they operated and that was inspiring to see how they made space for those ideas to happen.
How has the community reacted to the move?
XE: Everyone was pretty positive about it and supportive and they thought this was going to be a game changer for Midtown, and for DiverseWorks. It's a good opportunity for us to get more exposure and expand our audience. I think the only hesitancy I experienced was concerns over parking, which, of course, is a big thing. We did also have a concern with branding, keeping our identity strong, and making sure people know that they are going to DiverseWorks. DiverseWorks already has a strong identity. Almost everyone has been to DiverseWorks at one point in their lives, or has been a member, or supporter, or a board member. It's part of the fabric of Houston. We're well positioned to be in a shared space because people already have a concept of what DiverseWorks is and they know the name. Whereas if we were a brand new organization it might be more difficult. Because we have 33 years under our belts, I think we will be fine.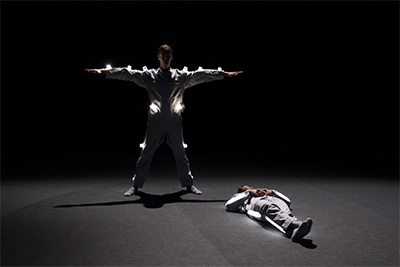 The organization tackled a period of adjustment in the past few years. What was the state of DiverseWorks when you came on in 2015?
XE: It was in good shape. I think everyone was exhausted because it had been an active season of exhibitions and programs since the director had left, and they had just done the Luck of the Draw Fundraiser in 2015. They worked so hard to maintain and keep everything running and in good shape. They had just gone through a strategic planning process, redefining what is it that's important about what DiverseWorks does, and how do we convey or verbalize that. It was a good time for me to come in during a state of transition to a new mission statement, reevaluating the relevance and importance of the things we do, in Houston and nationally, and then moving to a brand new space where there is a lot of new potential there for artists and audiences.
Xandra, people are still getting to know you. How does your background inform your work?
XE: My background is primarily as a visual arts curator. But most of the artists I've worked with over the years have worked in a variety of media or are multidisciplinary in terms of practice. Even though I have never worked at an organization where the primary focus is to be multidisciplinary, it makes sense to me in terms of my own practice and my own experience.
The reason that I wanted to come to DiverseWorks was because I feel like I've done a lot of shows and projects, but I don't feel like I need to prove myself as a curator anymore. I'm more interested in finding a way for DiverseWorks to evolve into whatever its next stage is going to be. I started to think about how old so many of these smaller nonprofit arts organizations are and they're still operating often in the same fashion as they did. Is there a way to evolve differently or create a more sustainable model for these organizations? I don't know. Maybe there is, nobody else has been able to figure it out but I'd like to be able to experiment with that.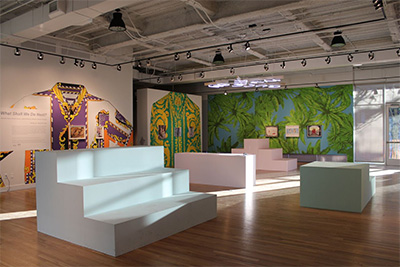 Let's get to the first show in the MATCH, What Shall We Do Next? What should we expect?
RC: I'm working with a couple different artists. Danielle Dean is one of them, she's a 2014–16 Core artist in residence at the Museum of Fine Arts, Houston. We're also working with Kristin Lucas, who is based in Austin and New York City, and Julien Prévieux, a French artist, and a collective in Miami called Versace Versace Versace.
Julien Prévieux did research into US technological devices and patents. For each new technological device that is invented there is a hand gesture in the patent, so it's like, here is the new iPhone, this pinch gesture is how you need to use the photograph. He'd been collecting those for over ten years. He did a residency in Los Angeles and he ended up working with a choreographer there. The title of the show comes from this work, What Shall We Do Next. It's about these gestures, how they get used in Hollywood movies, how they are used in everyday life, and also a couple of different court cases.
I feel like I'm always investigating the agency of images and objects, how they get translated into artistic practices and how different artists are thinking about them. A number of my projects have similar themes in that realm and then artists that use delegation as part of their performances, or artists that use film techniques or other ways of thinking about performance in both video and the stage.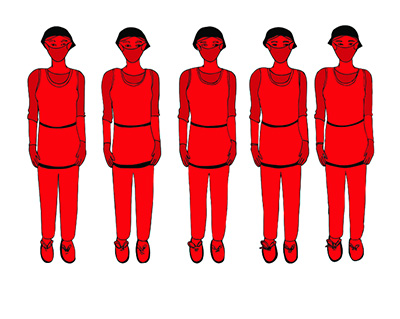 What's in the works for the future?
XE: One of my big things is moving us forward in terms of outreach: Having a much more proactive vision for how we are connecting to communities, who our audience is, how we can think about diversity in the arts. Not only is it a personal interest of mine, but it's also on the minds of  a lot of the artists we engage with. I think Houston is an ideal city to be progressive in terms of risk-taking. We are planning a teen program where we are working with organizations across the city to bring together a group of ten teenagers who come from diverse backgrounds, ethnic, economic, racial, to talk about careers in the arts and not necessarily as artists but as curators, and directors, and lighting managers, and CEOs—those kinds of management jobs. I want to forcefully, proactively go out there and say, "Come and learn about these jobs you can do, they are cool and creative." Lastly, we are developing a diversity fellowship. We're hoping to start these programs as early as fall 2016.
How did it feel to open your first show at the MATCH?
XE:  In the midst of the install on What Shall We Do Next?, we found ourselves beginning to experience all the good things that the new site at MATCH promised. And on opening night, it was fantastic to see the gallery overflowing with artists and art lovers (many of them recent and long time supporters, but others who were first time visitors or had been involved with DiverseWorks in its early years) who shared an outpouring of positive responses about the space, artwork and exhibition. This, coupled with a 300% increase in attendance over the first four days of being open, well, it's an amazing way for DiverseWorks to start off 2016 and, thanks to all the people who made the MATCH possible, I anticipate a banner year for the arts ahead.
—HOLLY WALRATH