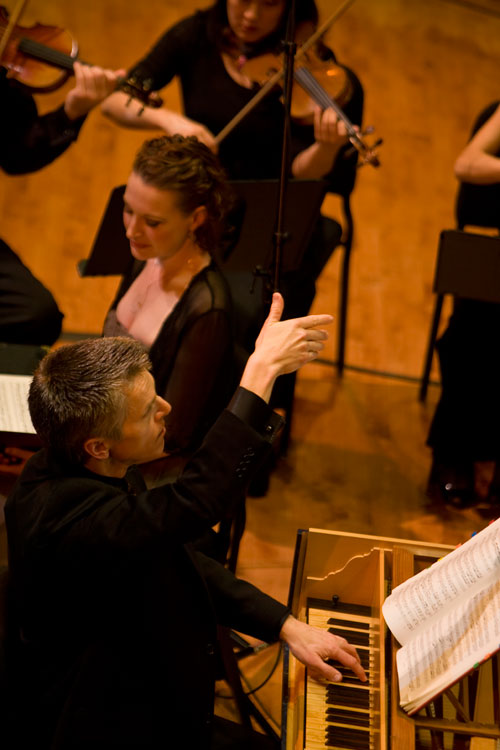 Houston arts organizations embrace risk and reward
In the business of classical music, the subject of adventurous concert programming is ubiquitous. No matter where you look or with whom you speak, and whether the words are uttered or not, it's a topic that has become part of the air that concert presenters, organizers and artists breathe. The American Society of Composers, Authors and Publishers (ASCAP), a performing rights organization that collects royalties for nearly half a million constituents has, so far, presented two rounds of awards for adventurous programming this year. (They have been presenting these awards for 26 years.)
Most recently, eighteen American orchestras were honored, and in April it was Musiqa — Houston's own presenter devoted to contemporary music and art — that was honored for its innovative approaches to the programming of new chamber music.
A + C music writer Chris Johnson spoke with artistic directors behind some of Houston's many innovative concert organizations on the elusive subject of adventurous programming.
Anthony Brandt
Musiqa Founder and Co-Artistic Director
www.musiqahouston.org
"Let's first consider what safe programming is: you program a piece that has been a big hit with your audience and play it their favorite way in a context to which they're accustomed. Adventurous programming moves away from this: you play unfamiliar music, or something familiar in a novel way, or blend repertoires and even disciplines into a novel presentation. The experience will be creative rather than recreative: the public comes to the concert because they don't know what to expect.
"In his article The Art of Anxiety, the American composer Morton Feldman argues that, in order to be adventurous as a composer, you need to be able to tolerate the anxiety of not knowing the outcome. In one of his more memorable lines, he writes 'That's why Ives, Partch and Cage are dismissed as iconoclastic—another word for unprofessional. If you're original, you're an amateur—it's your imitators, they're the professionals.' When you program adventurously, the anxiety that Feldman describes infuses the concert experience; to go to such a concert, you have to tolerate and even celebrate that anxiety."
---
Matthew Dirst
Ars Lyrica
www.arslyrica.org
"The act of sharing great music that is not often heard, either in concert or on recording, is the principal reason why I'm an artistic director. Fortunately, this part of Ars Lyrica's mission — to bring forgotten masterpieces back to life — has found an enthusiastic audience here in Houston and internationally through our recordings. I'm immensely grateful for the opportunity to program modern world premières like Alessandro Scarlatti's La Sposa dei Cantici, which Ars Lyrica will be performing and recording next February. A series of little-known Handel oratorios also begins in 2013-14 with his sublime setting of the story of Susanna and the Elders. Period-instrument groups like Ars Lyrica need to present more than just the standard Baroque favorites: Messiah may be a fantastic piece, but how many times do we need to hear it?
---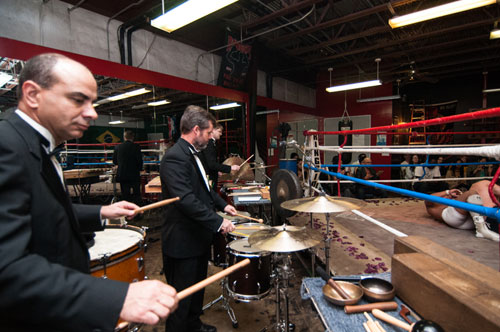 George Heathco
Liminal Space Contemporary Music Ensemble
www.liminalspacemusic.com
"Adventurous programming is a sincere act on the part of the presenter to try to take an audience some place unfamiliar, with the hopes that what results is a rewarding experience. The spirit of adventure increases as risk levels rise. While risk can be anything —  from the degree of difficulty and technical demands of a piece, to the nature of a work's subject matter, or even the location of a particular performance — probably the most risky venture for an artist to engage in is to be completely sincere."
---
Robert Simpson
Houston Chamber Choir
www.houstonchamberchoir.org
"One element of successful programming is creating a spirit of adventure for the audience, whether the work performed is a new commission or 500 years old. The key is building a bridge between the listener and the new work. Just performing music the audience has never heard before often passes for 'adventuresome programming;' that's not it at all. A performance of unfamiliar music, particularly if it is somewhat dissonant, can be about as interesting as listening in on a conversation in a language you don't speak."
---
Michael Zuraw
Aperio Americas
www.aperioamericas.org
"Adventurous programming is a great opportunity to play with the audience's expectations, which will — hopefully — contain an enlightening element of surprise, and make them eager to embrace more of the music they just experience. It's the chance for audiences to experience a wide variety of traditions, musical styles, and personalities that surround the core of the musical canon in a new listening environment creates the positive effect of depending our listening, both of works that are overly familiar and of those that we experience for the first time."
---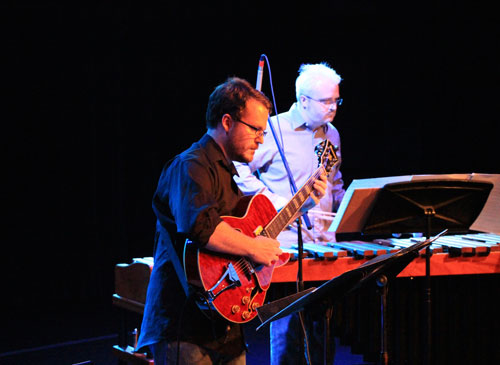 Alecia Lawyer
River Oaks Chamber Orchestra
www.rocohouston.org
"True success for programming comes only when there is a great relationship between and among the musicians and audience members. Once people know ROCO musicians as individuals and not as an anonymous orchestra, then unfamiliar pieces are fine to perform because it is simply a musical conversation among friends with familiar faces. My favorite thing to do is not only to surprise the audience, but the musicians themselves. Ligeti's  Concert Romanesc was such a treat and shock for what we musicians tend to think about his work."
---
Sarah Rothenberg
Da Camera Houston
www.dacamera.com
"In order for programming to be truly 'adventurous,' it must lead the audience to musical repertoire that they might not otherwise experience, and this requires some daring on the part of the presenter. At Da Camera, we also make connections between contrasting musical styles that can illuminate and surprise, interweave different art forms, and juxtapose the new with the old."