The coronavirus' upheaval forced Ars Lyrica Houston to set aside most of its plans for this season–including its cherished project for its second fully staged opera. But the group dreamed up new programs, better suited to our social-distancing world, and a handful of its musicians in late September launched Ars Lyrica's revamped season.
Arranged in a circle inside St. Philip Presbyterian Church, the players plunged into vibrant Baroque works including a pair of J.S. Bach's two-harpsichord concertos. Because the church remains closed to a congregation and other gatherings, a video link streamed the performance to Ars Lyrica's audience. Not only did the stream attract about 200 viewers, but artistic director Matthew Dirst spied a silver lining amid the pandemic storm.

"It was nice to discover that the Bach double harpsichord concertos, in one sense, worked better as recorded video material than they do in person," Dirst says. "Harpsichords, almost by definition, are sometimes a little tough to hear in an ensemble, especially in a big room. By miking each instrument individually, we were able to produce a really well-balanced sound, which was arguably better than you would get as an in-person audience–unless you were sitting in the front rows."
Though the pandemic augurs against choral music, smaller-scale vocal works remain within safe reach. Ars Lyrica returns to action Oct. 24 with a program that includes a contrasting pair of Bach cantatas, each centering on a single singer.
Cantata No. 170–Delightful Rest, Beloved Pleasure of the Soul–features "the most gorgeous textures," Dirst says. "The text speaks of letting go of the horrors of this world for the delights of the next. … It describes heaven in some personal and lovely ways." Cantata No. 134–A Heart That Knows Its Jesus Is Living–is "filled with joy," he continues. "It's an enumeration of the pleasures of the earth, and thankfulness for them." Mezzo-soprano Leia Lensing, a member of the Houston Grand Opera studio, will solo in the Cantata No. 170; Austin-based tenor Steven Brennfleck will join in for No. 134.
Before the coronavirus struck, Dirst explains, Ars Lyrica decided to offer a Christmas program in mid-December in place of its traditional concert and gala on New Year's Eve. The Dec. 18 performance will put solo voices again at center stage.

Alessandro Scarlatti's
Christmas Oratorio
is "all about the Bethlehem story," Dirst says, and its finale conjures up the lilting aura of a pastorale. Antonio Vivaldi's
Nisi Dominus
, he adds, "contains a lot of wonderful virtuosic figuration, as Vivaldi was wont to do–especially for mezzos." Ars Lyrica's mezzo-soprano will be Houston favorite Cecilia Duarte; the
Christmas Oratorio
will spotlight soprano Camille Ortiz, who played Poppea in Ars Lyrica's 2018 staging of George Frideric Handel's
Agrippina
.
If Zilkha Hall is open by March 12, Ars Lyrica will perform to its first in-person audience of the virus era–size to be determined, depending on social distancing–as well as its online viewers. The program features two classics of their type: Mozart's buoyant serenade A Little Night Music and, looking toward Easter, Giovanni Battista Pergolesi's Stabat Mater. Pergolesi's eloquent score will bring back two Ars Lyrica guests from past seasons, soprano Sherezade Panthaki and countertenor Jay Carter.
Though the coronavirus put the kibosh, at least until next season, on Ars Lyrica's staging of Purcell's Dido and Aeneas, the May 16 season finale will offer something of a substitute. Handel's Aminta e Fillide represents "a kind of entertainment that approximates opera, but isn't quite opera," Dirst says.
During the Italian stint that came before Handel's golden years in London, Dirst explains, Handel devised this and other works to get around the dicey status of opera in Rome–where some popes banned it, others allowed it.
Aminta e Fillide
"tells the story of two lovebirds–a shepherd and a shepherdess," Dirst says. "She tries to elude him for the first half of it, before they finally decide to live happily ever after."
The score includes several arias that Handel recycled in his full-fledged opera Agrippina. "Since we presented Agrippina two years ago," Dirst adds, "we figured this would be a great opportunity to remind our patrons of some of the nicer tunes." The performance features two sopranos well-known around Houston and beyond, Abigail Fischer and Lauren Snouffer.
Ars Lyrica's pre-virus plans included a new series of chamber-music programs in smaller venues, such as Rienzi. Streaming has replaced the cozy locations, but two programs will still offer fresh musical experiences.
Nov. 15, Dirst and violinist Elizabeth Blumenstock will join forces in an all-Bach program bookended by two of the Baroque icon's violin-and-harpsichord sonatas. In mid-concert, the two musicians will perform a musical switcheroo: Dirst will play movements from Bach's G minor solo-violin sonata as arranged for harpsichord, and Blumenstock will complement that with a violin adaptation of excerpts from Bach's keyboard landmark, the "Goldberg" Variations.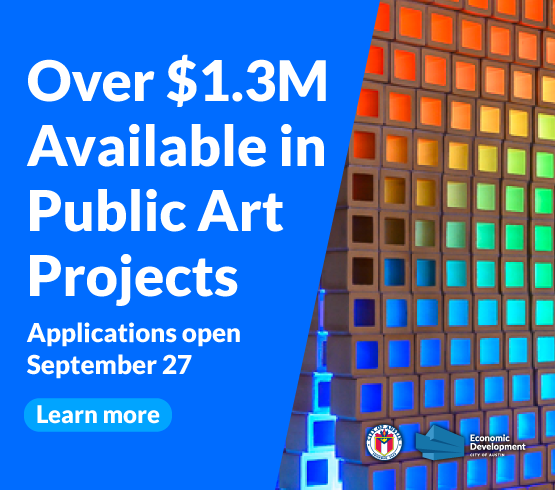 Ars Lyrica will lead listeners off the beaten Baroque path on May 9, when lutenist Arash Noori and gambist Stephanie Raby perform music from 17th- and 18th-century Poland. "We like presenting unconventional music and music that people haven't heard," Dirst says. "That's one of our niches."
Despite having to recast the season, "we're delighted to be back in the saddle making music again," Dirst says. While social distancing in part governed the programming–since fewer musicians can fit into a given space–the smaller-scale works also cut costs, helping Ars Lyrica weather the pandemic's financial squeeze.
"For starters, we can't do in-person fundraising right now," Dirst says. "The idea of a big gala? Nobody can do that. I fully expect that we will be unable to do events like that for probably a year. … All arts organizations are having to tighten our belts."
-STEVEN BROWN