Paul English premieres a new work on ROCO Unchambered: The Wonderful English and Oz on Feb. 18 at the MATCH.
Photo courtesy of the artist.
---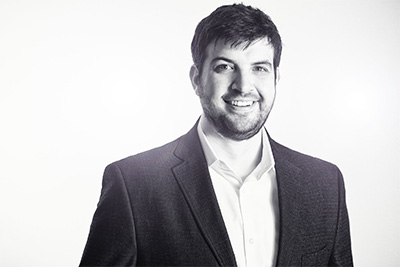 The numbers are in: 76 world premieres (33 for the full chamber orchestra and 43 for its flexible chamber ensembles), 36 composers commissioned—these are astounding numbers from the Houston-based River Oaks Chamber Orchestra (ROCO), now in its perpetually forward-looking 13th season.   Aside from the American Composers Orchestra, whose sole mission is to promulgate the music of American composers, no other American orchestra has commissioned as much new music, nor done so in such a short span of time.
It didn't necessarily start this way. Alecia Lawyer, founder and artistic director of ROCO, likes to say that the ROCO model was always just about people, not about the dead composers, or even the music. It began as an extension of looking at the unexplored repertoire for chamber orchestras, pieces rented from publishers that arrived with a layer of dust. Lawyer thought, "Why not have living composers? There is so much music yet to be written."
So back to the people. "It's about people's experiences," says Lawyer. "Nobody talks about the fact that music is not an entity between us. When you start talking about music as a language, a communication tool, then it leads organically to commissions, to living composers who are in dialogue with the musicians and the audience." All ROCO musicians get to curate their own concerts, whether as a soloist with the orchestra or as part of a chamber music concert on the ROCO Unchambered series. By releasing musicians into their own creativity, the possibilities become limitless. The ideas come from the musicians. "If it all came from me," Lawyer stressed, "this would've been dead in two years!"
All ROCO commissions are built on personal relationships. Take the commission from Chicago-based composer Dan Visconti, Legendary Love, to be premiered on the annual conductorless concert on Feb. 10—it's a tribute to Houston punk rock legend Christian Kidd. How did that come about? Lawyer can't even recall exactly when or how she met Kidd. "I just know him. He's everywhere, with that iconic mohawk. I'd run into him at coffee shops, and through the years I'd just talk to him. He's the sweetest man, which is really ironic because he is the front man of a group called the Hates. I found out he had cancer and I just went up to him and said, 'we need to celebrate your life. You've been a big part of Houston's punk scene. ROCO doesn't do punk music, but I know Dan Visconti does this incredible mixing of genres in his music.' I asked Dan and he actually knew the Hates and was thrilled about it. So I introduced Dan and Christian and they've been having a conversation. Music is conversation. It's such a different world for Kidd too. He was really touched when I approached him about it." For the rocker who habitually writes beautiful love poems to his wife, a piece by a maverick composer entitled Legendary Love seems fitting.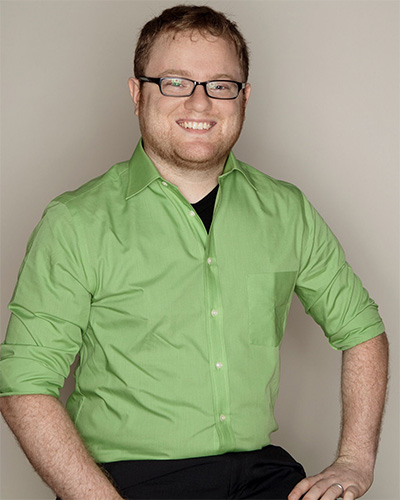 Part of the beauty of Houston's music community is that the people involved—performers, composers, directors—are so well integrated and engaged in each other's visions. Houston composer Mark Buller, who has been commissioned by the Houston Grand Opera, Houston Symphony, AURA Contemporary Ensemble, and DiverseWorks, will be offering two compositions that show off his trademark humor and cleverness on ROCO's Feb. 10 concert. It all began with a casual chat about commitment to new music, and a whim to orchestrate a set of Tombstone Songs that the composer had written for his friend, Houston soprano Julia Fox. Bemoaning the lack of comic art songs in the repertoire, Buller sought out sardonic tombstone inscriptions and created a "tasting menu" of short, evocative, and at times poignant songs. The set's brevity allowed for a second commission alongside the first. Leaping from epitaphs to the nursery rhymes of childhood produced the perfect pairing. Originally composed for piano and voice, both Nursery Rhymes and Tombstone Songs will be orchestrated for the full ROCO ensemble and the wonderful bass-baritone Timothy Jones. Buller compares the process of orchestration to adding colors in a coloring book, "An artist might see black outlines and visualize what colors could enliven the page. Similarly, it's thrilling as a composer to add color, a sense of dimension to the part, to bring it to life."
So many ROCO commissions have fascinating backstories. Well-known Houston composer and jazz pianist Paul English's first commission for ROCO (2012) was inspired by frequent ROCO guest conductor JoAnn Falletta's poem, Pierrot Lunaire. One of Falletta's passions is writing poems about her experiences conducting different pieces. "I thought Paul was going to write a jazz piece for orchestra," remembers Lawyer, "but he was compelled instead to write the amazing orchestral fantasy, Lumière Lunaire, on the occasion of the 100th anniversary of the premiere of Arnold Schoenberg's seminal modernist work, Pierrot Lunaire." Lawyer adds that although she never has any idea what any new piece is going to sound like, she is never nervous about it. It is the same for the audience. "All the concerts are chef's choice—here's what we love. Our audience is now so trained to be open, they are really excited to receive the commissioned new works."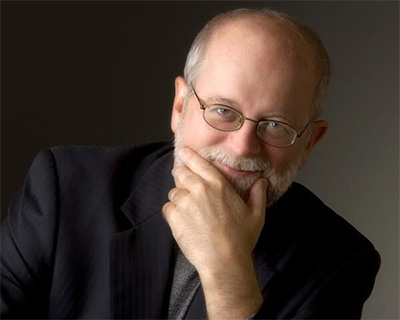 English's new commission is for the ROCO Brass Quintet, who will be premiering the work as part of the ROCO Unchambered series (Feb. 18).  It is a tongue-in-cheek composition titled Un Petit Ennui, described by the composer as "a chance encounter of five friends, which leads to dull conversation and confessions by each of a life of boredom." Just in case you get bored, he promises that the meaning of life will be revealed at the end of this discussion.
The final commission for the season is all about ROCO concertmaster Scott St. John's passion for Disney. Yes, you heard that right. One of the finest violinists in the country quit school for a year and worked at the Disney Store in Time Square. To say that he is obsessed with all things Disney would be an understatement. Through ROCO, he has commissioned a work by fellow Canadian musician Kevin Lau, who will be weaving some Disney magic inspired by the Hans Christian Andersen tale "The Nightingale." The trio for violin, clarinet, and piano will be premiered on the last of the Unchambered series concerts of the season (April 8) with the composer at the piano. "This music is very much inspired by the sound of classic Disney animated features, which liberally borrowed from the more evocative aspects of late Romantic and Impressionist styles of the late 19th and early 20th centuries," says Lau. "I did this in part because there is a sentimentality, even an optimism, about this style that I wanted to indulge in and also because Scott is an avid Disney fan."
Lawyer loves to discover people's passions, and hers is to "relight the pilot light in adults to make them feel like kids discovering things for the first time." This passion leads naturally to the conversations that bring commissions, and the financial resources that make them possible, to fruition. "We are influencing the economics of this country's arts scene," says Lawyer. "Our mission is to shape the future. And if we can't fund it, then there is no future."
—SHERRY CHENG