It's been way too long since I sat around the virtual table with our fabulous theater writers Lindsey Wilson and Tarra Gaines to chat about all things performing arts in Houston, Dallas and beyond. Enjoy our season wrap-up, where we share our thoughts, dreams, trends, raves, faves, and a few gentle complaints.

ARTS AND CULTURE TEXAS: The fall felt eerily pre-pandy. Everything back full force all at once and mostly maskless. What was it like for you?
TARRA GAINES: While I went back to live performances as soon as someone, anyone, offered a show, usually outdoors, I didn't get to an indoor immersive performing arts piece until Open Dance Project's Bonnie & Clyde at the Rice's Moody Center of the Arts in May. There was a point early in the show when the dancers moved from the 20s diner set into the road/farmhouse space. I was about to follow them into the next room, when one audience member took a seat at the counter, picked up a fork and began eating the pie, not the single piece on a plate, mind you. He just dug into the whole, one-slice-missing pie.
At that moment, I realized some audiences were, both literally and figuratively, absolutely done being tentative and ready for their performance desserts right now.
ACTX: Can I just say that food, specifically pie, during theater is terrifically exciting.
LINDSEY WILSON: It was almost as if the pandemic had never happened. I still saw actors, musicians, and crew members testing on their Instagram stories, but otherwise there were no outward signs. That said, it was such a warm and comfy feeling to see companies, especially the smaller ones, come roaring back with full seasons and casts larger than one or two people.

ACTX: Tarra you had two big, hugely popular stories that addressed the return to the theater,Go Big, Go Joyful, and The Fun Factor. Are these ideas still relevant or are we ready for tragic stories again?
TG: To some extent, it felt like theater and the performing arts were the last to bring people back to a shared space in comparison to sports, commerce and restaurants, so I think some audiences still need some joyful productions to entice them back into community. Certainly those companies that wove fun into their seasons still have another half year to deliver.
Personally, I found myself gravitating to big shows that hid serious subject matter in the fun and silly. The musical Six, which just hit Houston and Dallas, wraps up feminism and #metoo commentary in the guise of a diva pop concert. And to leave Texas for a moment, because I'm sure it will get here eventually, I saw the jukebox musical & Juliet in London this summer. It wears its progressive, non-binary heart on its Shakespearean doublet, but its ludicrous plot brings fun back from the dead and sets it free to sing the best of 90s girl-power songs.
ACTX: Tarra, I want to see any and all plays that wear their progressive, non-binary hearts on their Shakespearean doublets. Lindsey, how did these themes play out in Dallas?
LW: When Uptown Players did Kinky Boots in July, it was like THIS is what we've all been waiting for! Just two and a half hours of sequins and joy and the whole audience feeling very tuned into each other. We had two years of contemplative, melancholy, and emotionally taxing shows, which definitely mirrored how our offstage lives were going, and now it feels ok to celebrate again. To remember how vital it is to gather in a room with people and experience art.
ACTX: Alley Theatre and Dallas Theater Center opened their seasons with Clue. Thoughts?
TG: Definitely part of that fun factor. For a mystery about hidden identities, Clue never disguises itself as anything but a silly show, but it does take precise comic timing from the large cast to pull it off. Since the Alley and DTC are the only companies in Texas with full-time, resident acting companies, the Clue pick seems like an inspired way to show off the benefits of that actors-as-team model.
ACTX: I just want to add that the Alley's Clue, directed by Brandon Weinbrenner, starring the amazing Dylan Godwin, was a spectacular feat of physical theater.
LW: Again, I think audiences were craving something goofy and familiar. Hopefully Clue got a lot of new people to the theater, which is no mean feat given how we've all become so used to consuming entertainment at home. Both DTC and A.D. Players—as well as the ZACH Theatre in Austin— produced The Sound of Music this season with big, lavish casts and production values, and I think that also tapped into our desire for "comfort food" onstage.
ACTX: Lindsey, you really did a deep dive into Latinx theater with your profile of Christopher Llewyn Ramirez and your thoughtful story with Cara Mia Theatre and Teatro Dallas at the center of it about the growth of Latinx theater in Dallas. I appreciated the honesty of that story.
LW: I was really surprised how the story changed its shape once I began interviewing. I thought I was going to be writing just a celebratory history of Dallas's two Latinx theater companies, but when speaking to both Sara Cardona and David Lozano, I learned of the struggles they'd long endured with the city. It completely opened my eyes. I try to be extremely conscious of my bias and privilege when writing, and I felt honored that they both were so open and frank with me—no sugar-coating. I hope the article educated others as much as it did me.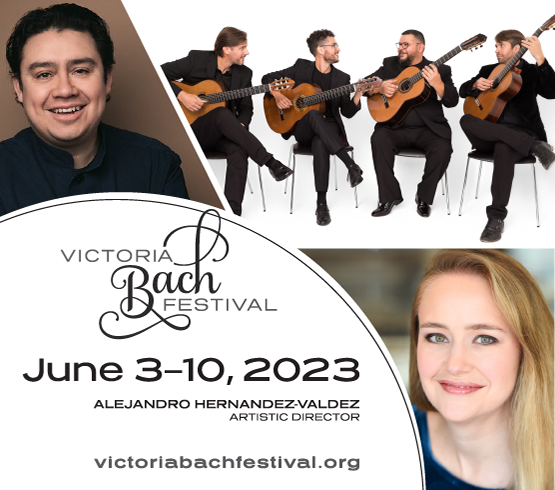 ACTX: Time for faves of the year. For me, hands down it was Alley Theatre's production of Liz Duffy Adams' Born With Teeth, directed by Rob Melrose, with Godwin (the Alley's new leading man) and Matthew Amendt.
TG: Born With Teeth was one of my favorites for the year, as well. I saw a workshop performance in 2019, so I feel like one of those music snobs who discovered a band early and then lays claim to it: "I knew Born With Teeth when it was still raw and exploring its own truth, man." It's also always great when a Texas world premiere will have a future, as the Alley announced Melrose and the same cast will take the production to the Guthrie Theater next year. (And for an Easter egg, it also inspired a theme story I did early this year, but I won't say which one.)
ACTX: That has to be your Spark in the Dark story because Godwin and Amendt oozed a sensuous dynamic.
TG: You got me.
One of my other faves was another world premiere, the Stages production of MacGyver the Musical, which drafted an audience member every performance to take the role of MacGyver. Not only did it get the audience back into a shared space, it brought them onstage.
LW: Theatre Three produced a new musical by Dallas husband-and-wife team Clint Gilbert and Nicole Neely, and it was a riot. Called Stede Bonnet: A F*cking Pirate Musical, it had the perfect timing to premiere mere weeks after Taika Waititi and David Jenkins introduced TV audiences to the wealthy landowner-turned-terrible-pirate in the HBO Max series Our Flag Means Death. Gilbert and Neely had been working on the script and score for quite some time—and had done a workshop at Theatre Three previously—but this full-blown production, directed and choreographed by Danielle Georgiou, was so fresh and clever. And the songs were bangers!
ACTX: Is there one performance you can't stop talking or thinking about?
TG: You already mentioned Dylan Godwin's performance in Born with Teeth, Nancy, so I'm going to move on and also intentionally misread your question as one performer.
Houston lost some great actors to other fields during the pandemic, but I swear a year and a half of darkened stages gave one actor some kind of physics-breaking superpower to be on multiple stages at once. Susan Koozin has been a fave with Houston audiences for years, but I think she doubled her CV since live-theater resumed. Jumping back and forth between the Alley, Stages and TUTS, she's played a mother superior, murderous senator's wife, concerned mom, opera company manager, and a fake witch running a drug co-op. I'm sure I missed at least one role, plus she's playing multiples in TUTS's Mary Poppins this month. The fake witch in Sunrise Coven probably wins for the most nuanced, layered role, but she brought gruff vibrancy to all.
LW: I'll be writing a more in-depth article about this soon, but an independent entity produced a sexy and immersive Cabaret at Arts Mission Oak Cliff—and it was a revelation. Cabaret happens to be my favorite musical and I've seen it dozens of times, but this version brought new insight and nuance to a story I know so well. Brian C. Harden, who produced the show through his organization The Lost Boy Presents, also played the Emcee and was so provocative. Usually the Emcees I've seen focus on trying to be as outrageous as possible, but Harden let the flamboyance come second in favor of raw emotion and brutal honesty. The original production in August was cut short due to flooding at the venue, but they're planning to remount it in January. I'll be in the front row.
ACTX: Any trends we should be aware of? How about trends you wish would go away?
TG: I don't know that this is a trend because I only have two examples, but I've found myself entranced by some high-tech opera this year. Certainly set projections are nothing new in the opera world, but the use of Paul Barritt's surrealistic animations in Houston Grand Opera's Magic Flute took set design onto another level and really did appear to transport the performers into a fairytale world.
Then when I was at the Fusebox Festival in Austin last spring I experienced a Virtual Reality version of Beethoven's Fidelio presented by Austin Opera. I put on the VR goggles and found myself standing in a small kitchen with Fidelio/Leonore (Tamara Wilson) and then in a grimy prison cell with Florestan (Russell Thomas). I'm usually the biggest champion of live performances, but I admit the intimacy and 360 experience of VR opera won me over.
LW: I'm just happy everyone's not doing Mamma Mia! this season…
ACTX: Well that makes two of us! What's happening with new plays? Who is leading in the new work category?
LW: I'm seeing a lot of activity with new play festivals, and more theaters being willing to mount scripts from local playwrights. I think that's one positive to come out of the pandemic: a renewed focus on hometown talent.
TG: World premieres have been the rage in Houston for a while now. Though some of the shows were originally scheduled before the pandemic and moved, I would say that the Alley and Stages have made a conscious decision to produce new works and several of those world premieres were from Texas playwrights. During the 21-22 season Stages only had three shows that were not world premieres. Even our family-friendly company, A.D. Players, has begun a new works initiative.
We could have a whole conversation just on the subject of Texas world premieres.
ACTX: Maybe we should as in another one of your epic theme stories! Continue.
TG: It's risky for companies to bet on unknowns when some audiences might be best lured back to theaters with war horse favorites. At the same time you occasionally hit the theatrical jackpot and help nurture a show that might have legs to wander far beyond home.
ACTX: I was slow to get back to musicals, although I totally enjoyed Hadestown, Six and Ain't Misbehavin.' Did one stand out as a must see or must avoid?
TG: I'm usually not a fan of musicals based on movies, but I enjoyed the Theatre Under The Stars new production of The Secret of My Success. TUTS picked it up for its only second production ever after COVID sank its world premiere in Chicago. Based on a late-80s Michael J. Fox film, the writers had updated the story for the 21st century and took out some of the blatant sexism, yet the Dan Knechtges-helmed production had the kind of earnest sweetness of a 50s or 60s musical. It ended up being a lovely surprise on their fall lineup.
ACTX: Did any hidden gems emerge? Stanton Welch's Sparrow, set to the driving but melancholic tunes by Simon and Garfunkel, was tucked quietly into a Houston Ballet program along with La Slyphide and it was a stunner. I also found Shih-Hui Chen's brilliant chamber opera or/and at Asia Society Texas Center to be profound and perfectly scaled.
LW: Maytag Virgin was a quiet love story at the start of the year, produced by Theatre Three but performed in Bryant Hall (Theatre Three's space underwent a major, months-long renovation this year). I didn't love the production as a whole, and thought the script was infuriatingly lazy at times, but I did appreciate the gentle back-and-forth between Ian Ferguson and Tiffany Solano. This wasn't a zany rom-com or a showy declaration of love, and the two actors found a matching pitch against all the noise.
TG: Not sure these were hidden, but after writing my story on acting chemistry early this year, I've been thinking a lot about the dynamics of large-ish casts working together on small-ish stages. Two that stood out as sharp ensemble pieces this year were the workplace tragedy story Gloria at 4th Wall and the breezy, absurdist The Real Inspector Hound at Main Street. Very different shows but definite sparks in the dark in both.
ACTX: What was the most full realized show that you saw this season, where everything clicks and is completely thought through. In Karen Stokes's Mapping and Glaciers, the choreography, the dancing, the visuals, the setting all came together to make a potent whole. I felt the same way about Houston Grand Opera's The Wreckers, where the orchestra and chorus sounded so tight and the setting was so vivid I could smell the sea air. Oh, there was great singing too.
TG: I definitely agree with your Wreckers pick Nancy. Its history as this kind of lost opera just added to the allure.
While not as extreme an example of bringing back a work rarely produced as Wreckers, I have to give kudos to the Alley for introducing me to my new favorite Edward Albee play, Seascape, which through the years has perhaps gotten lost in the shadow of its older sister, Virginia Woolf. The Nathan Winkelstein directed production brought us some beautiful performances from two acting duos, UT Austin professor Franchelle Stewart Dorn and Broadway vet Philip Goodwin as the human couple and Zachary Fine and Raven Justine Troupe as the sea creatures. The design team created such a land-meets-seascape on stage, it felt like the Neuhaus stage had become a beach with waves carrying hidden life both primal and new lapping just outside the theater doors.
ACTX: Sometimes I feel like I am trying to turn you both into dance writers, and, yikes, I have! I always enjoy your thoughts and insights on the field. Lindsey, you have become my Dallas dance scribe, covering Bruce Wood Dance, Dallas Black Dance Theatre, Avant Chamber Ballet and TITAS this season. What have you learned from your new beat?
LW: I grew up dancing, but never had the formal education in it that I did theater. Turns out, dance and theater are pretty similar! They're both about telling a story and eliciting emotion, and it doesn't matter if you're using your words or your limbs to do it. I've loved talking to all these artistic directors and hearing the passion in their voices when they speak about their companies and what they're creating. It's also been a great excuse to watch a bunch of dance on YouTube and attend some performances in person, which let me experience a different way to appreciate being in a theater. I took my boyfriend to see Compagnie Marie Chouinard's Hieronymus Bosch: The Garden of Earthly Delights, through TITAS/Unfiltered, and I can honestly say it was unlike anything either of us had ever seen before (he loved it, by the way!).
ACTX: Tarra, I always love to hear what you think of any dance event because you put that ace theater brain of yours to work.
TG: And after that beautiful compliment Nancy, I'm going to make a confession that at times I am a simple, shallow woman. A new dance piece can buy me with David Bowie inspired costumes, a giant disco ball, male dancers throwing each other around the stage and a glitter/confetti cannon. So yes, I absolutely adored the Houston Ballet's world premiere of Trey McIntyre's ode to rock stars and performance peacocking Pretty Things.
ACTX: Yep, he nailed that. Never underestimate the value of adding a disco ball to any ballet!
TG: It was also great to get caught up in the immersive dance action for Bonnie & Clyde. Annie Arnoult puts so much research and layering of story into her works, I find it a real treat to then wander physically into that story, even if someone else ate all the pie
I also need to give a shout out to Plumshuga: The Rise of Lauren Anderson and playwright Deborah D.E.E.P Mouton's invention of the bio-choreopoem at Stages. It had some of the beats of a musical but instead of musical numbers, gave us narrative dance interludes from Houston Ballet's Stanton Welch and Urban Soul's Harrison Guy. It did feel like a new structure for telling a story.
ACTX: Yes, so fabulous that Stages brought Lauren Anderson's story to life! Moving on, where did you stretch yourself as a writer this season?
LW: I was most nervous to write about the Speaking With Light exhibition at the Amon Carter Museum of American Art. Again, I am very aware that I am a white woman, and would I do this amazing collection of Indigenous photography justice? I'm also not first and foremost a visual art writer, so that doubled the challenge for me. But I made sure to do a lot of reading before speaking to the co-curators, and tried my best to fully listen as they explained the many layers of importance these photographs held.
TG: I've been doing more dance and opera interviews in the past several years than I've ever done. So I've had to expand my performance arts vocabulary more and more as I go. Similar to Lindsey, my prep time for interviews takes a little longer, but, to use your phrasing Nancy, with regular stretching comes flexibility.
ACTX: During the pandemic some of us discovered the wonders of the best seat in the house, as in the couch! Thanks to the miracle of livestreaming we can still see shows from all over, which is great, but I wonder if folks are going out less. I know I am.
LW: Definitely. I'm certainly home more, so I'm sure I missed some really great shows. But the handful I did see always had packed houses, so maybe I'm just the homebody outlier!
TG: Nah, the pandemic gave me a medium case of claustrophobia, so I love being able to complain once again about #arts-writer-problems of multiple companies scheduling their opening nights on the same date.
ACTX: Any surprises this year?
LW: There were a lot of major staff shifts in Dallas theater this year. The biggest is probably Kevin Moriarty moving to executive director after 15 years as artistic director at Dallas Theater Center, following the retirement of DTC managing director Jeffrey Woodward. A search for the new artistic director is happening now. Shakespeare Dallas also announced a new executive director, Karen Raehpour, allowing Raphael Parry to now focus solely on his role as artistic director. And finally, Dallas Children's Theater founder Robyn Flatt announced she's stepping down as executive director after nearly 40 years. And, of course, Dallas Summer Musicals got a rebrand! It's now Broadway Dallas, but it'll take my brain a long time to stop saying "DSM."
TG: The Houston Ballet will have a co-artistic director joining Stanton Welch, dancer and former Washington Ballet AD, Julie Kent. I believe that was a surprise for the whole dance world.
ACTX: Being an arts writer is never easy. It's a lonely job. Sometimes thankless. Artists occasionally forget that we too are humans. What do you wish arts folks would understand about your job?
LW: There aren't enough of us, and very few are getting paid. We write about the arts because we love them and want to see them flourish. But we can't attend everything, and we're already stretched thin with resources and time. We're just trying to spread the word, one article at a time.
TG: What Lindsey said.
I'd also add that I wish more art folks and more arts organization publicists and press people understood that there are very few full-time arts writing positions at Texas media outlets anymore. Arts writers are mainly freelancers—who probably have  full-time jobs in another field or many side-gigs—or they're journalists with multiple beats. So please be kind. (Practical kindness means: give us press night dates and times in advance, don't put names and titles in all-caps and have photos ready to go.)
LW: A new-ish marketing person at one DFW theater recently reached out to me for advice on how to make their press releases and communications better, and I was so happy to have a conversation about all the things journalists—but especially us arts journalists—appreciate to help do our jobs a little quicker and easier. Everything Tarra noted, but especially including photo credits!
ACTX: Now for the important stuff. Lindsey, I always love seeing you go full glam for some arts gala. Tarra, I know you enjoy a fancy artsy night on the town too. Is the party back?
LW: Fundraisers and galas are back in a big way. Of course, Broadway Dallas and the AT&T Performing Arts Center celebrated lavishly, with Broadway Dallas theming their gala around Hamilton (which was performing here at the time), and ATTPAC bringing in recent Tony Award winner Joaquina Kalukango as its featured performer. Turtle Creek Chorale also continued their tradition of welcoming Broadway legends to lead their Rhapsody fundraiser, and this year brought us none other than the legendary Audra McDonald.
TG: Even at the height of the pandemic, Houstonians refused to give up their galas so parties adapted into these strange Zoom affairs with five-course meals, wine and swag delivered to supporters' homes.
They came roaring back in-person as soon as possible. For myself, I loved covering the Inprint Poets and Writers Ball last Feb. It was fabulous to be back in the room with writers and fellow readers.
ACTX: From Nao Kusuzaki's Genji at Asia Society Texas Center, to Gregory Maqoma's Vuyani Dance Theatre at Performing Arts Houston/TITAS and Texas Performing Arts, there is so much to look forward to in 2023. What's on your radar for next year?
LW: The aforementioned Cabaret is a bright spot in cold, dreary January, but I'm also very much looking forward to the world premiere of Miss Molly, A Marital Deceit of Honest Intentions at Amphibian Stage in the summer. This homage to Oscar Wilde's The Importance of Being Earnest incorporates modern references and explores queer themes—an act that was punishable by law during Wilde's lifetime. It's written by Christine Carmela and directed by Evan Michael Woods, two TCU alumni who happened to be roommates in Fort Worth at the start of their careers.
TG: The Alley is presenting Signature Theatre's production of Lauren Yee's Cambodian Rock Band on something of a mini-tour, so I'm really looking forward to that.
I have been in three different cities the past several years and just missed seeing one of the latest Jackie Sibblies Drury plays, so 4th Wall Theatre's production of Fairview in the spring is definitely pinging my radar. Main Street Theater has a Sarah Ruhl, The Oldest Boy, which I've somehow never seen, so that's on my list. Of all the world premieres that got COVID-cut, I believe the last one to be rescheduled is the Mildred's Umbrella production of local playwright, Elizabeth A.M. Keel's Tooth and Tail. It feels like that one was announced 5 years ago. I'm glad it will finally take the stage.